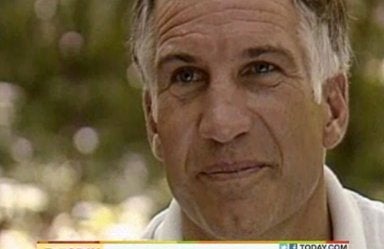 Back in 1987, Jerry Sandusky was a talented defensive coordinator for Penn State. NBC news conducted an interview with him and a key focus was his charitable endeavors on behalf of underprivileged children. In the wake of the horrifying charges of sexual abuse against Sandusky, the comments he made about his passion for working with kids take on an entirely different significance. Looking back on the '87 interview, NBC investigative correspondent Michael Isikoff called it "a disturbing look into the man at the center of the Penn State scandal."
Sandusky was arrested last weekend and charged with sexually assaulting eight boys over a span of 15 years. The 67-year-old, who was arraigned on 40 criminal counts, started The Second Mile in 1977, a foundation established to help at-risk kids. Sandusky met all of the boys who testified that they were sexually abused by him through The Second Mile.
Back in 1987, he spoke about turning down other coaching jobs to continue his work with his foundation.
"I enjoy being around children. I enjoy their enthusiasm I just have a good time with them," he said. "Everybody needs people to care for them. Sometimes they don't want it. Sometimes they don't understand what you're trying to do, but they want to be disciplined. Kids are growing up awfully fast today."
More than a decade after the interview in 1998, Sandusky was first investigated for allegedly showering with a boy and police listened in as the mother of the child confronted him. Sandusky told her he was wrong and wished that she forgave him. No charges were filed.
Popular in the Community