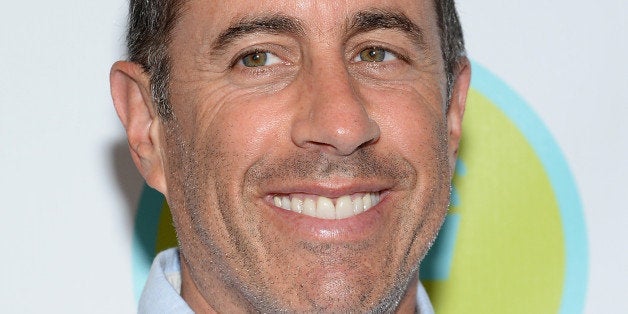 "For a female, when the baby is born, instincts kick in. But for a man, nothing kicks in," Jerry Seinfeld joked at his inaugural Fatherhood Lunch Wednesday in Beverly Hills, California. "It doesn't matter what kind of father you are," he continued. "And especially if you're in a challenged environment, it's really hard to figure out what you're supposed to do."
Hoping to help fathers who have few resources become more involved in their children's lives, Seinfeld launched the Fatherhood Initiative along with his wife Jessica Seinfeld, as part of her organization, Baby Buggy.
She founded the charity 14 years ago in order to provide families in need with essentials like clothing, products and services to help improve safety, health and overall well being. Today, over 8.3 million items have been donated to hundreds of thousands of American families.
But through the years, the Seinfelds noticed a gaping hole. "We wanted to figure out the father piece," Jerry Seinfeld said. "Jess [met] a lot of fathers who wanted to be involved but couldn't figure out a way. Together we thought of doing this fatherhood [initiative]. It's a man thing. It's a dad thing. Because when the father is involved, the kid tends to do well. And if he's not, the kids tend to go to jail. It's just that simple," he joked.
Many Hollywood dads showed their support Wednesday, including Judd Apatow, Kevin Hart, Jason Bateman, Jason Alexander, Michael Richards, Dax Shepard, James Van Der Beek, as well as friends Gwyneth Paltrow, Jay Leno and Bill Maher.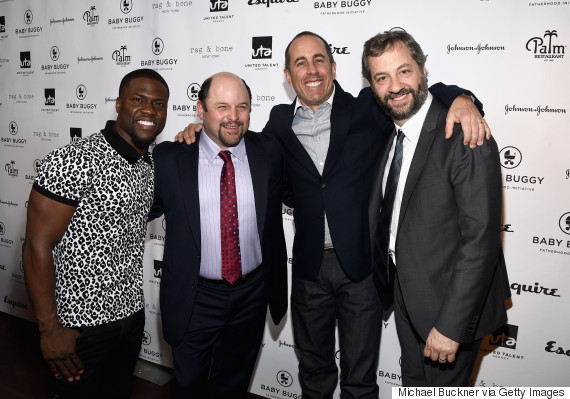 Actors Kevin Hart, Jason Alexander, host Jerry Seinfeld and producer Judd Apatow.
Jerry and Jessica have three children together, ages 14, 11 and 9. The Huffington Post spoke with Jerry Seinfeld about fatherhood and his advice for new parents.
"Get one of those books that's all blank pages," he said. "And when your kid says something funny, write it down. Because you won't be able to remember them all. You can fill a book. I filled a book with it and the kids love to hear it. 'When you were five, you said this…'"
Seinfeld is a long-time meditator and has practiced Transcendental Meditation for over 40 years. It is a tool that has greatly impacted his life as a parent, he says. "In family living, there are what Harry Truman would call 'borderline moments' -- where you get close to the borderline of snapping," he said.
"The practice of meditation gives you those crucial extra few seconds to gather yourself. It's an actual physical change in the brain. Instead of a reflexive moment of anger, you might be able to go, 'well let me not do that right now. Let me not scream right now.'"
Transcendental Meditation calls for 20 minutes of meditation, twice a day.
"It's not hard for me. I am a very organized person. I get up at 6:15 a.m., the kids get up at 6:45 a.m., and so I get up and get it in. I'm addicted to the high function. To me it's a work thing -- if you meditate, you can get so much work done. I always say to people you know how about three nights a year you get a good night sleep? You can have it every day with meditation."
But it's not all mantras and borderline moments for Seinfeld. When asked how he makes his kids laugh, he said, "I just act ridiculous. I am much sillier than they are."
Related
Before You Go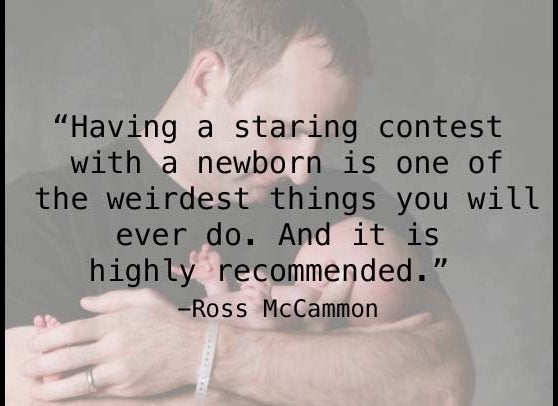 Quotes About Fatherhood