The four victims included a veteran police officer and three bystanders. The two shooters were also killed, according to police.
The shooting began near Jersey City's Bay View cemetery, where the officer was killed, and then moved to a kosher supermarket about a mile away, New Jersey Attorney General Gurbir Grewal said during a press conferences on Wednesday.
The attack appears to have deeply impacted a group of Hasidic Jewish families who recently relocated to Jersey City from Brooklyn, New York, in response to rising real estate prices in their previous neighborhood.
"We are not safe in the New York Metropolitan area," Rabbi David Niederman, executive director of the United Jewish Organizations of Williamsburg and North Brooklyn (UJO), which serves Brooklyn's Hasidic Jewish groups, said Wednesday during a news conference.
Jersey City Mayor Steven Fulop said surveillance footage shows the gunmen driving slowly through the city's streets, stopping outside the kosher grocery store and opening fire.
Grewal has stopped short of characterizing the shooting as an anti-Semitic attack or ascribing a motive to the killers.
But Fulop said Wednesday that the assault was a clear hate crime and an attack on the Jewish community. He confirmed reports that at least one of the shooters had published anti-Semitic posts on their social media pages. He said there was a pipe bomb in the shooters' vehicle that betrayed an intent to hurt many more people.
Rabbi Moshe Schapiro, who leads the Chabad of Hoboken, told HuffPost that Hasidic Jews began moving to Jersey City from Williamsburg, Brooklyn, about five years ago because they were "priced out." He said the community has now grown to about 100 families.
The Hasidic community in Jersey City is now focusing on caring for their children and making funeral arrangements, he said.
"Today, we were attacked but what we should do is fight bigotry and fight hatred with love and kindness," Schapiro said. "We'll leave to the law enforcement to find out why it happened and who were they targeting, but today it's us, it could be someone else tomorrow as we've seen so many shootings."
These are the victims of the attack. The list will be updated as more information emerges.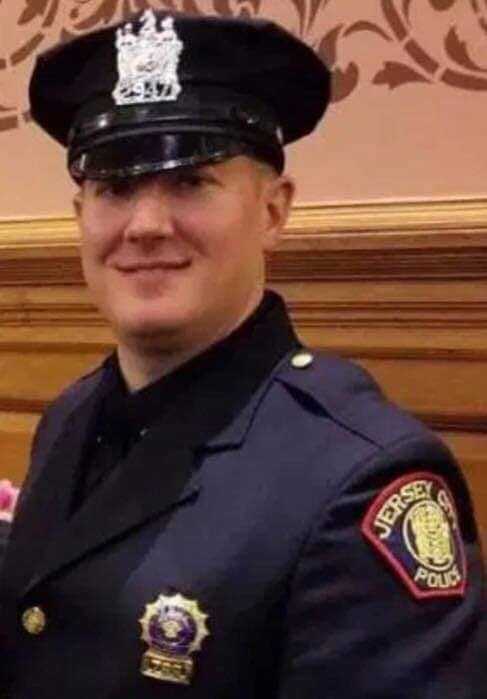 Detective Joseph Seals
Det. Joseph Seals, 40, is a 15-year police veteran. He was killed by the two suspects in Bay View cemetery, Grewal said.
Seals joined the Jersey City Police Department in 2006 and was a father of five, NBC New York reports.
The officer was praised as a "hero cop" by The Jersey Journal in 2008 for intervening when an intruder broke into a woman's apartment on Christmas Eve. Seals and another cop busted through a window and pinned down the attacker, who was later charged with aggravated criminal sexual contact.
Kelly said Seals played a crucial role in a unit that sought to remove guns from Jersey City's streets.
Fulop called Seals "one of the best officers for getting the most guns off the streets. He was a good cop."
Leah Mindel Ferencz
Leah Mindel Ferencz, 32, and her husband owned JC Kosher Supermarket, the small kosher grocery store targeted in the attack, according to the UJO. (Grewal spelled the victim's name as Mindy Ferenz). Niederman, the rabbi from UJO, said Wednesday that the kosher market ensured that Hasidic community members in the area could shop locally and feed their children.
Ferencz was a "pioneer," Niederman said, because her family was the first from the Brooklyn community to resettle in Jersey City.
"They did not do it for themselves, but to pave the way for a new community that lives harmoniously with their neighbors," Niederman said in a statement.
The rabbi described Ferencz as a caring and nurturing mother of three.
"A life of selflessness and dedication to others, full of love, was cut short by vicious hate-filled murders," the rabbi said.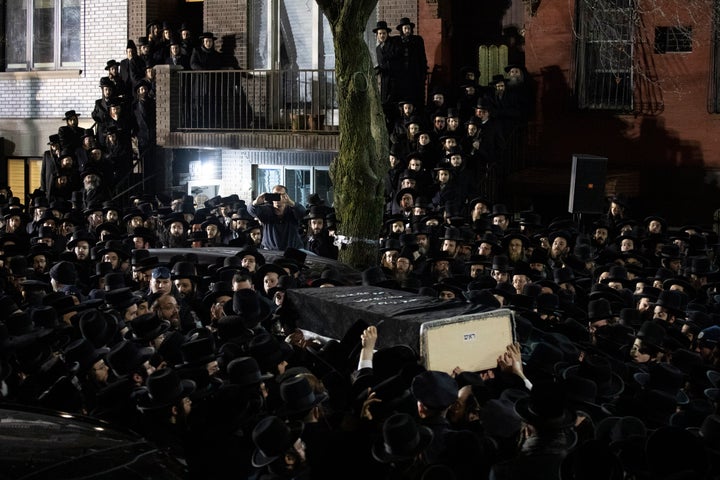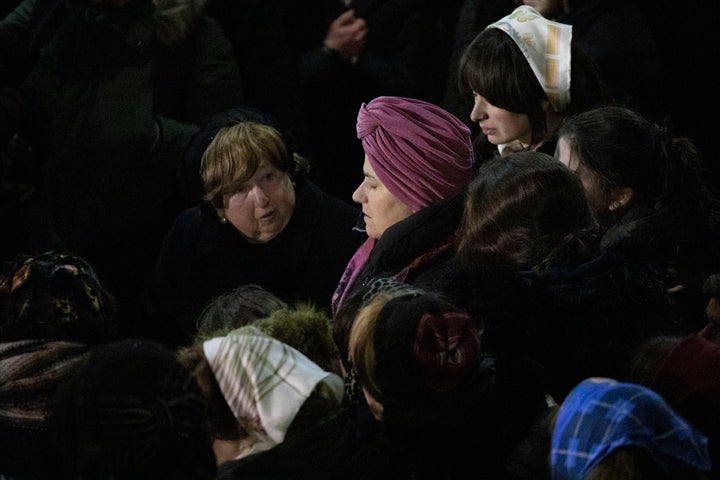 Moshe Deutsch
Niederman identified another victim as Moshe Deutsch, a 24-year-old student at a Jewish Yeshiva, or religious school. Deutsch was the son of one of UJO's board members, Abe Deutsch. The father and son worked together to organize Passover food drives that distributed food to thousands in the community, Niederman said.
"He was extremely kind and generous, and was the go-to person when his peers needed help," the rabbi said about Moshe Deutsch.
Grewal said that Deutsch was a customer in the kosher market at the time of the shooting.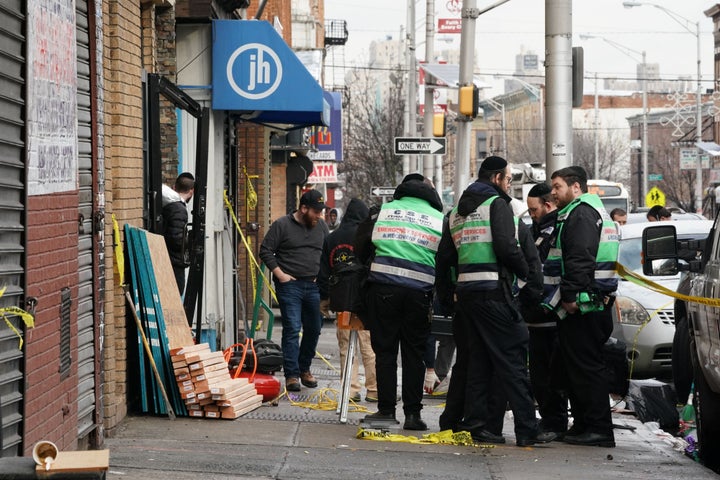 Douglas Miguel Rodriguez
Douglas Miguel Rodriguez, 49, was the third victim of the shooting, according to Grewal. He was an employee at the kosher market.
The worker was identified with a slightly different name, Miguel Jason Rodriguez, by pastor Williams Machazek. The pastor told NorthJersey.com that the victim attended his Newark Assemblies of God church, Iglesia Nueva Vida. Machazek said the victim emigrated from Ecuador three years ago and had been working at the kosher market for over a year.
Rodriguez leaves behind a wife and an 11-year-old daughter.
"He was an excellent person,'' Machazek said. "He really looked out for his family, and they were inseparable. He was very active in the church."
Niederman said that as an employee of the market,Rodriguez "served everyone who came into that place fairly."
"Our heart goes out that he's also part of what we now call a list of dead people because of horrific criminal activity," Niederman said.
Rowaida Abdelaziz contributed to this report.
This article has been updated to correct the spelling of Rodriguez's name based on new information received from officials.
Related
Popular in the Community