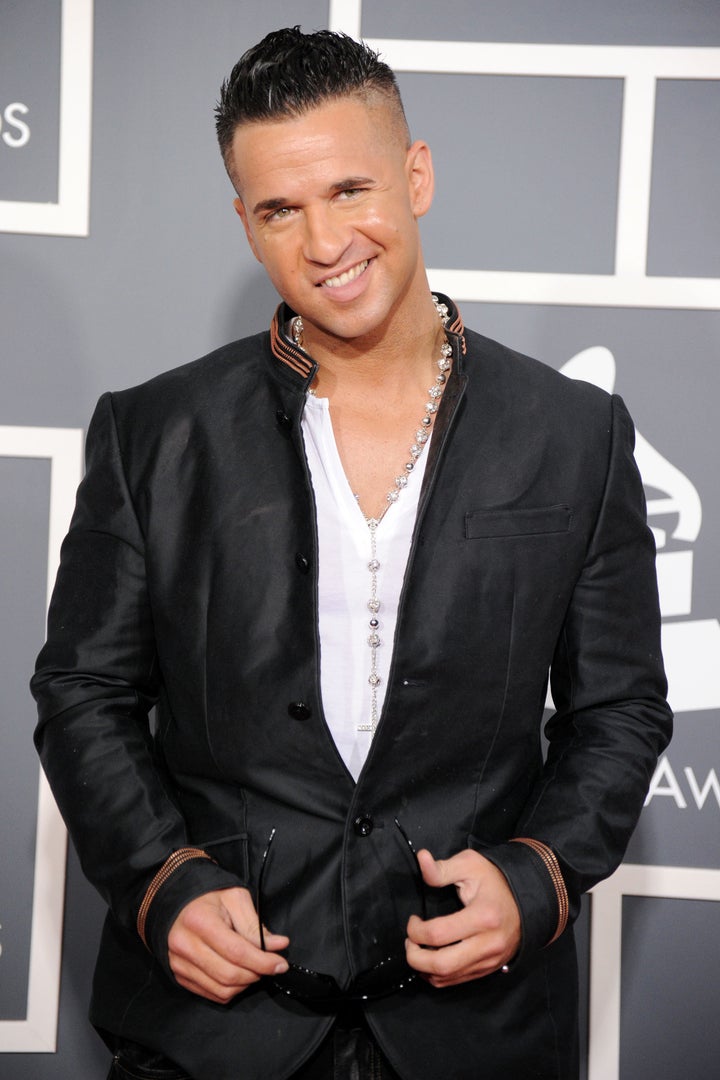 Cynopsis Kids, the childrens' media news site, notes that, for the week of August 8 (but many, many other weeks as well), MTV's Jersey Shore was the #1 show for teens 12-17.
I don't watch Jersey Shore, but I certainly know Snooki, The Situation, Ronnie, JWoww, and Sammi better than I do characters on programs I DO watch. Today, a combination of curiosity, boredom, and SEO brought me to this Star Ledger review of Jersey's last episode. The review was titled "Grand Theft Bimbo," and ends with this:
At this point Brittany wanders out, and The Situation remembers he has a penis. They go off into the smush room. Snooki tells JWoww that she's not going to let The Situation ruin her relationship with Jionni. JWoww consoles her. There's a shot of Sad Snooki in bed, of Vinny and Erica snoozing, of Sammi crawling into bed with Ronnie, and of Brittany on top of The Situation, taking off her bra.
We talk often about the sexualization of girls in the media and elsewhere, but whereas television commercials, magazines, websites, fashion ads, and The Disney Channel are hitting them like sidestream smoke, Jersey Shore is a fire hose of destructive messaging.
Boiled down to the facts, the top TV show for young teen girls features "real" characters who spend their days being stupid, getting drunk, and having indiscriminate sex -- often at the same time, usually enjoyably, and always without lasting consequences.
To impressionable young minds, there's a message in all of that, and if it doesn't make you wince, you're not paying attention. One might make defensive comparisons to other popular steamy TV shows, but remember 1) Jersey is presented as "reality," not fiction and 2) Jersey is the #1 show for middle school and high school kids.
This week, my wife and I saw the excellent Gloria: In Her Own Words, a biography of Gloria Steinem and brief history of modern feminism. This documentary should be required viewing for tweens and teens because it encourages girls to find integrity and personal value from within, and not to let media or social norms dictate their roles.
The polar opposite of In Her Own Words, if not an outright counterpoint, is a steady diet of Jersey Shore -- again the most popular show in the country for girls to whom media messages have the greatest impact.
Cable networks have every right to appeal to and profit off the lowest common denominator in its audience. So responsibility falls once again to the parents of these kids who tune in every week for sex, sex, drinking, and more sex. Do they realize this is porn for children? With due respect to the oblivious Nicole Polizzi, has there ever been a more negative, yet simultaneously more popular icon for girls than Snooki?
I have twin girls, and our media habits are not exactly Amish. We watch PG-13 movies, listen to Justin, Selena, and the Black Eyed Peas, and shop at Justice. But there's no Jersey Shore in my house, because I don't want Jersey Shore in their heads.
There's been a lot of talk about the Jersey Shore's damage to the New Jersey's reputation, Italian-Americans' reputation, Snooki's reputation, and television's reputation -- but all of that is survivable. Telling girls that Jersey Shore is a model of fun, grown-up behavior... I'm not so sure. Are you?
Joel Schwartzberg is a nationally-published personal essayist and author of the award-winning collection "The 40-Year-Old Version".

Related