Warning: Content in this article may be offensive to some.
A controversial sculpture in Gdansk, Poland has caught the attention of unhappy Polish and Russian authorities alike.
The explicit artwork, erected by artist Jerzy Bohdan Szumczyk, depicts what appears to be a Red Army soldier raping a pregnant woman at gun point.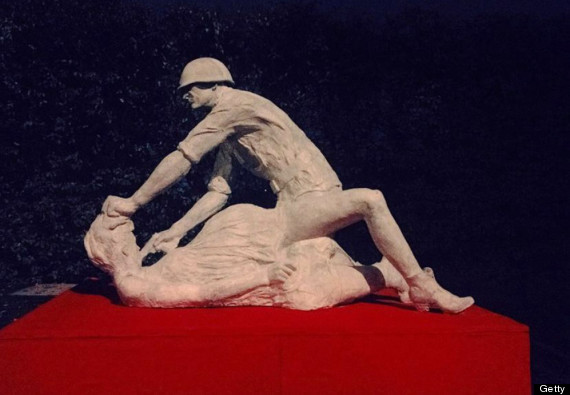 This undated photo made available by Polish artist Jerzy Bohdan Szumczyk on October 16, 2013 show the sculpture he made featuring a Soviet soldier raping a pregnant woman in Gdansk, Poland. (Photo credit should read JERZY BOHDAN SZUMCZYK/AFP/Getty Images)
According to Spiegel Online, the sculpture appeared in Gdansk on Saturday, October 12, put in place by Szumczyk without permission from authorities. Weighing in at around 500 pounds, "Komm, Frau (Come, Woman)" remained on view next to a communist-era monument dedicated to Red Army soldiers for just a few hours before police removed it.
Those few hours, however, were enough time to spark ire in both Poland and its Eastern neighbor, Russia.
"I am deeply outraged by the stunt by a Gdansk Fine Arts Academy student, who has defiled the memory of 600,000 Soviet servicemen who gave their lives in the fight for the freedom and the independence of Poland with his pseudo-art," Russian ambassador to Poland Alexander Alexeyev said in a statement on his website.
Szumczyk, however, maintains his piece made a political statement condemning rape. He told The Moscow Times he was "unable to cope" with the history of wartime rape by Russian soldiers, referring to accounts that estimate up to two million German and Polish women were attacked by men in the Red Army during the last few months of World War II.
Following the removal of his statue, the 26-year-old artist faces up to two years in prison for charges of inciting racial and national hatred.
Related
Before You Go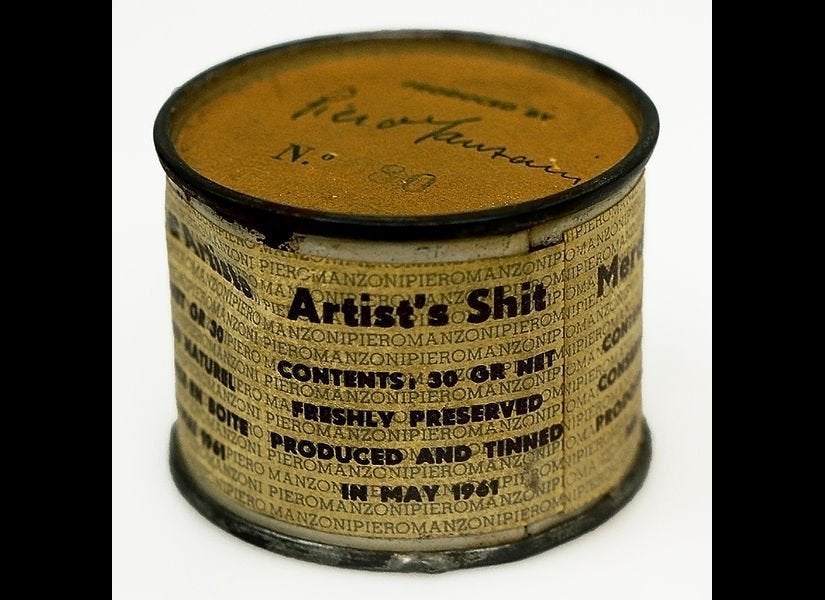 11 Shocking Acts by Artists
Popular in the Community