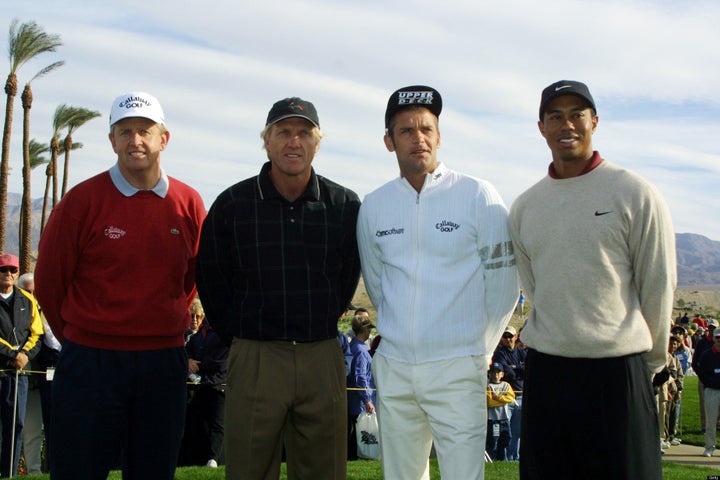 *** SCROLL DOWN FOR VIDEO ***
Tiger Woods met his wife, Elin Nordegren Woods, through Swedish golfer Jesper Parnevik. Today, in light of revelations that Tiger Woods may have had affairs with multiple women, Parnevik blasted the world's top golfer. The AP has more:
In the most critical comment from a player, Jesper Parnevik said he owed Nordegren an apology for introducing her to Woods. She once worked as a nanny for the Parnevik family.

"We probably thought he was a better guy than he is," Parnevik told The Golf Channel from West Palm Beach, Fla., where he is in the final stage of PGA Tour qualifying.

Police said Woods' wife told them she smashed out the back window of his Cadillac Escalade SUV with a golf club to help get him out after he struck a fire hydrant and tree.

"I would probably need to apologize to her and hope she uses a driver next time instead of a 3-iron," Parnevik said, adding that he has not spoken to Woods since the accident.

"It's a private thing, of course," the Swede said. "But when you are the guy he is - the world's best athlete - you should think more before you do stuff ... and maybe not 'Just do it,' like Nike says."
Popular in the Community