The appointment is part of DNC chairman Tom Perez's efforts to rebuild the organization after winning a contentious chairmanship race at the end of February.
O'Connell, who was previously executive director of EMILY's List, will help lead day-to-day operations for the party and oversee political strategy.
"Jess has an impressive progressive track record and I am honored that she will lend her talents to rebuilding our party and electing Democrats," Perez said in a statement. "Jess' experience as a grassroots organizer and as a leader who has helped hundreds of Democratic candidates win up and down the ballot will be particularly valuable as we gear up for critical elections in 2017, 2018, and beyond." 
At EMILY's List, O'Connell helped elect pro-choice Democratic women at all levels of government. As executive director, she presided over the group's $90 million in fundraising in the 2016 election. Prior to that, O'Connell was senior vice president and chief of staff at the Center for American Progress, a Democratic-aligned think tank.
"Every single day we are witnessing unprecedented activism and excitement across our nation," O'Connell said in a statement. "I am thrilled to join the fight at the national party to make sure we translate this moment into a movement, and a movement into votes."
In an email to voting DNC members announcing O'Connell's selection, Perez revealed several other organizational changes as well. The DNC will be hiring full-time grassroots organizers for the first time and creating a "voter protection and empowerment" division to counter Republican efforts to restrict voting through voter identification laws and other tactics.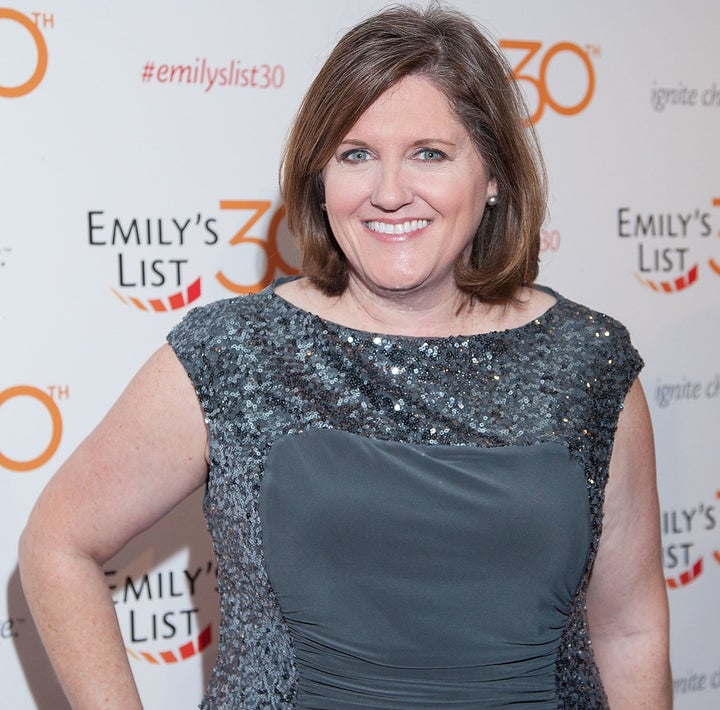 O'Connell arrives at the DNC as it seeks to lead the Democratic comeback, beginning with off-year local elections and special congressional races. Among other efforts, the DNC has used its email list to raise money for Rob Quist, the folk music star running as a Democrat for an open congressional seat in Montana.
She is also joining party leadership as Democrats pick up the pieces from an unexpected and thorny dispute over how it should treat candidates who oppose abortion rights. Reproductive rights advocates criticized Perez after he held a rally for Heath Mello, a mayoral candidate in Omaha, Nebraska, in April.
Perez responded with a strong statement in support of abortion rights, in which he said he "fundamentally disagree[s]" with Mello on the issue. The remarks were widely interpreted as a sign that abortion opponents are not welcome in the party. The DNC later clarified that Perez does not believe in so-called litmus tests and that the organization is in touch with Democrats for Life, a group for anti-abortion Democrats.
The day after the rally for Mello, O'Connell criticized those who do not view abortion rights as an integral part of the economic populist agenda. Her comments on Twitter appeared to be a veiled dig at Sen. Bernie Sanders (I-Vt.), who spoke at the rally for Mello, and who has been targeted by some feminist writers for taking an uncompromising approach on more standard economic issues but not on a woman's right to choose.
O'Connell went on to praise Perez's statement reiterating the party's commitment to reproductive rights.
In response to questions about O'Connell's tweets, a spokesperson for the DNC confirmed again on Friday that the DNC has no litmus tests on abortion or other issues, and understands that there will continue to be anti-abortion Democratic candidates.
Calling all HuffPost superfans!
Sign up for membership to become a founding member and help shape HuffPost's next chapter
BEFORE YOU GO
PHOTO GALLERY
Best Photos From Trump's First 100 Days