Jesse Benton, campaign manager for Sen. Mitch McConnell (R-Ky.), said that he was holding his nose while working for McConnell and thinking of the long-term best interests of Sen. Rand Paul (R-Ky.), according to a recording of a phone conversation posted by the Economic Policy Journal, a libertarian-leaning website, on Thursday.
"Between you and me, I'm sorta holdin' my nose for two years, cause what we're doin' here is gonna be a big benefit to Rand in 2016, so that's the long vision," Benton reportedly said, apparently referring to a possible presidential run by Paul.
According to the Economic Policy Journal, the recorded conversation took place between Benton and Dennis Fusaro of the Reformed Theological Seminary on Jan. 9, 2013. Fusaro confirmed to the Weekly Standard that he made and later released the recording.
In a statement relayed by the McConnell campaign, Benton reiterated his commitment to the Senate minority leader.
"It is truly sick that someone would record a private phone conversation I had out of kindness and use it to try to hurt me," Benton said. "I believe in Senator McConnell and am 100 percent committed to his re-election. Being selected to lead his campaign is one of the great honors of my life and I look forward to victory in November of 2014."
This story has been updated with comment from Jesse Benton.

Before You Go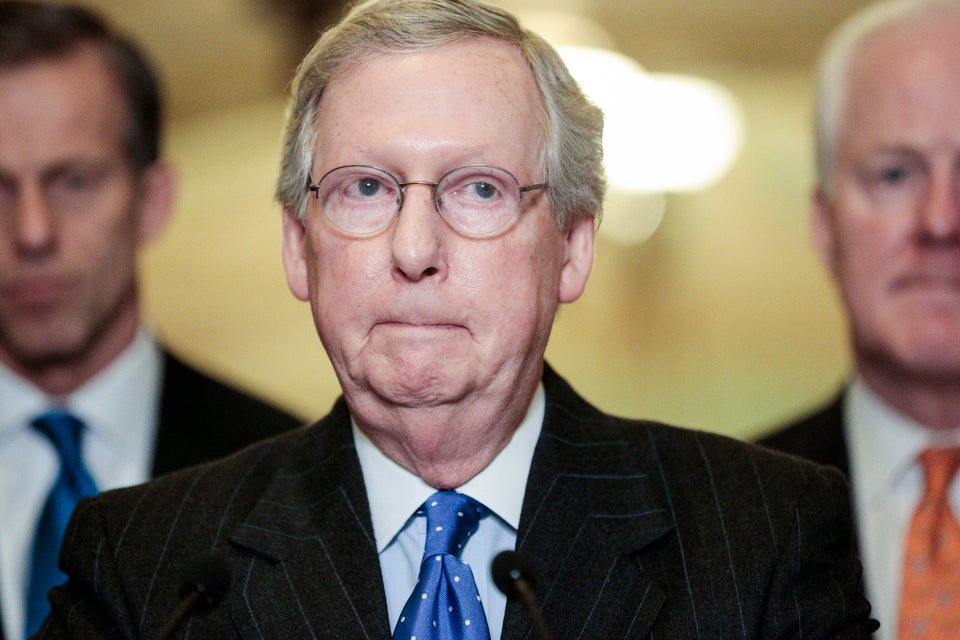 Say Cheese! Mitch McConnell Smiles
Popular in the Community