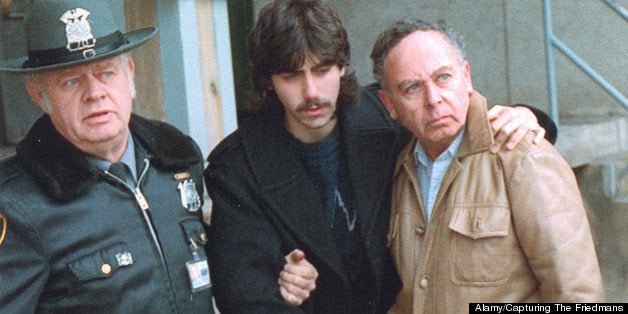 A lawyer for Jesse Friedman, a Great Neck man whose 1988 conviction on sex abuse charges is being re-examined by the Nassau district attorney's office, has filed a motion asking a judge to release several key documents in the case.
Attorney Ron Kuby, of Manhattan, has asked for the original case file and the original grand jury minutes in the Friedman case. He said he is entitled to see them since witnesses in the original case have recanted to him and have said they believe their statements to the police at the time were mischaracterized.
"One of the key witnesses . . . recently told us that he was shocked to learn that police attributed sexual abuse charges to him. He stated that police told him he was a very peripheral part of the case, and was never even aware he had been named as a complainant," Kuby said in a statement.
District Attorney Kathleen Rice's office had earlier denied Kuby's bid to get the documents under the Freedom of Information Law.
"To protect child sex crime victims and their privacy, the law precludes prosecutors from disclosing the sensitive information that Mr. Kuby has requested," said John Byrne, a Rice spokesman. Rice's office will have an opportunity to respond in writing before a judge rules on Kuby's request.
Friedman, now 44, and his father, Arnold, pleaded guilty in 1988 to sexually abusing more than a dozen young boys who took computer classes in the basement of their Great Neck home.
Arnold Friedman was 64 when he killed himself in prison in 1995. Jesse Friedman served 13 years and was paroled in 2001. He is still registered as a Level 3 sex offender.
The younger Friedman now claims he is innocent.
Rice agreed to revisit the conviction in August 2010 after the Second U.S. Circuit Court of Appeals issued a decision that denied Friedman's bid to withdraw his guilty plea, but criticized the handling of the case by law enforcement and the courts. ___
Distributed by MCT Information Services
Related
Popular in the Community