Mom and photographer Jesse Holland has spent the past year working on a creative project that stars her toddler daughter and their pet dog.
Titled "Handfuls Of Trouble," the project is a photo series of side-by-side pictures of 2-year-old Ella and 5-year-old French Bulldog/Boston terrier mix Charlie. In each pair of photos, the toddler and dog pose with the same props and against the same backdrops, allowing for a hilarious comparison.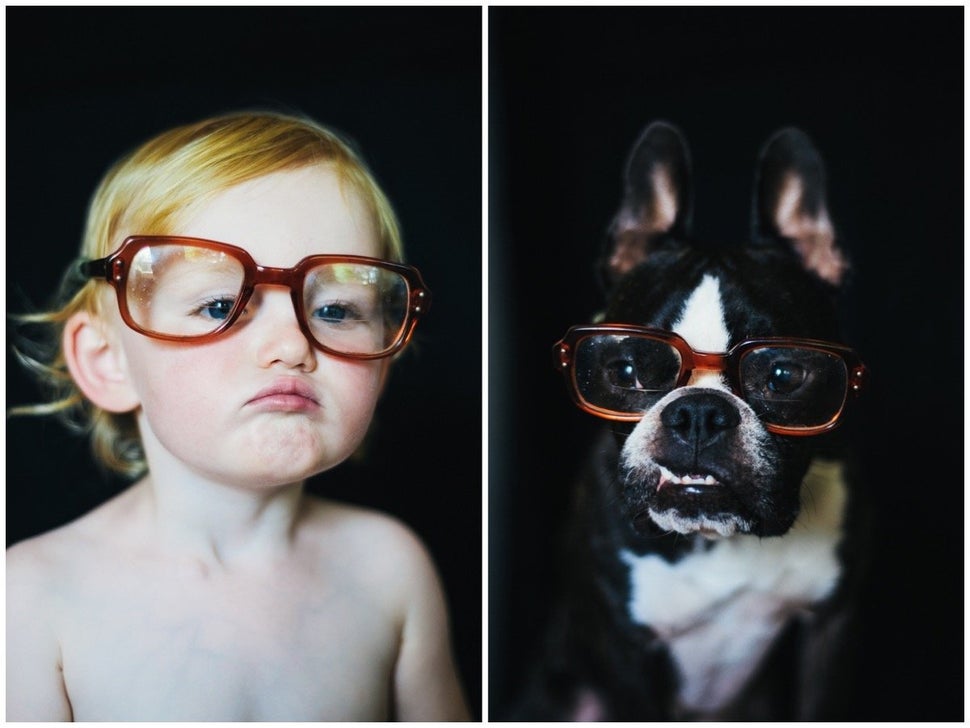 Holland told The Huffington Post that she was inspired to create this project after she received an owl hat from her parents as a present for Ella last year. "It was cute on her, and I thought I would see what our dog, Charlie, looked like with it on," she said, adding. "He was NOT impressed with it, but I was on the floor laughing at his sad reaction, so I took a couple photos on my iPhone of each of them."
The next day, the mom found an old pair of glasses and again photographed both her daughter and dog wearing them. "At the time, the dog and the kid were almost the same size, so it seemed like a natural fit to keep comparing them," she said.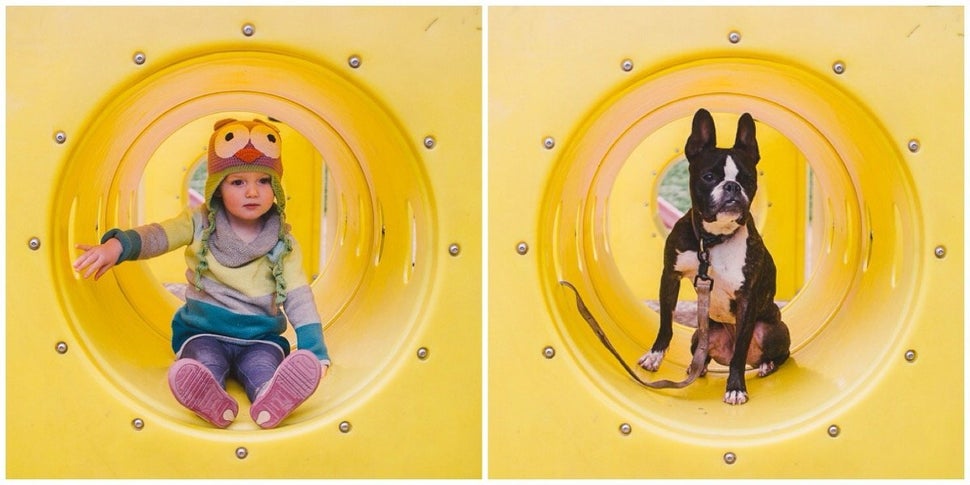 Taking each photo doesn't require more than a few minutes of shooting and occasionally some of additional time for preparation, Holland said. While Charlie is usually cooperative, toddler Ella sometimes "has her own agenda" about what she wants to be doing during picture-taking time -- "which is fair enough," the mom said.
"I will keep up the project as long as they are relatively the same size, or when I run out of ideas," she added. All in all, Holland hopes that other people will be entertained by the photos, but the target audience is herself and her relatives. "Mostly I have done these for my own amusement and to keep my family -- who all live in another country from me -- updated with photos of my kid."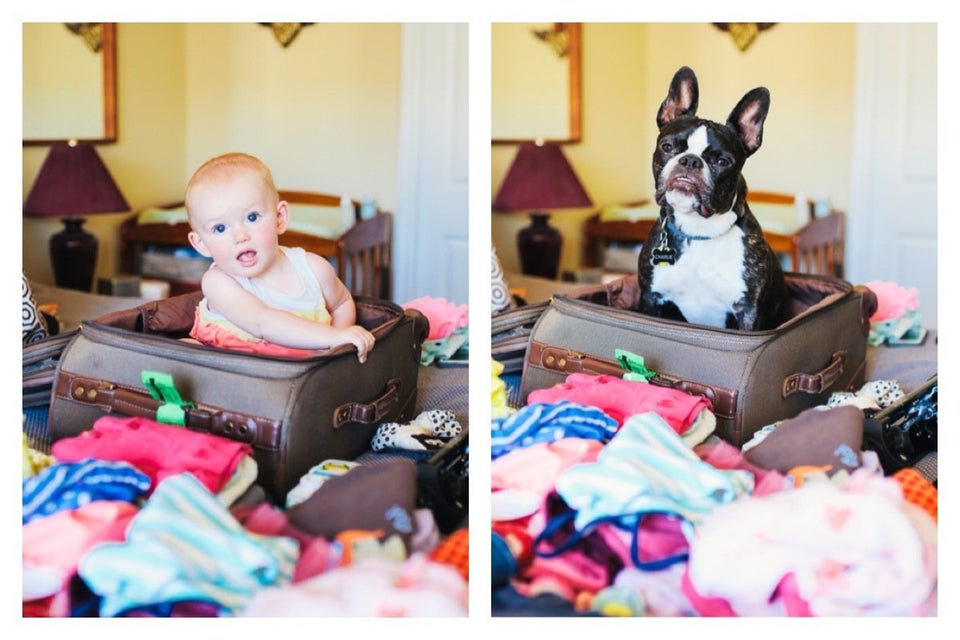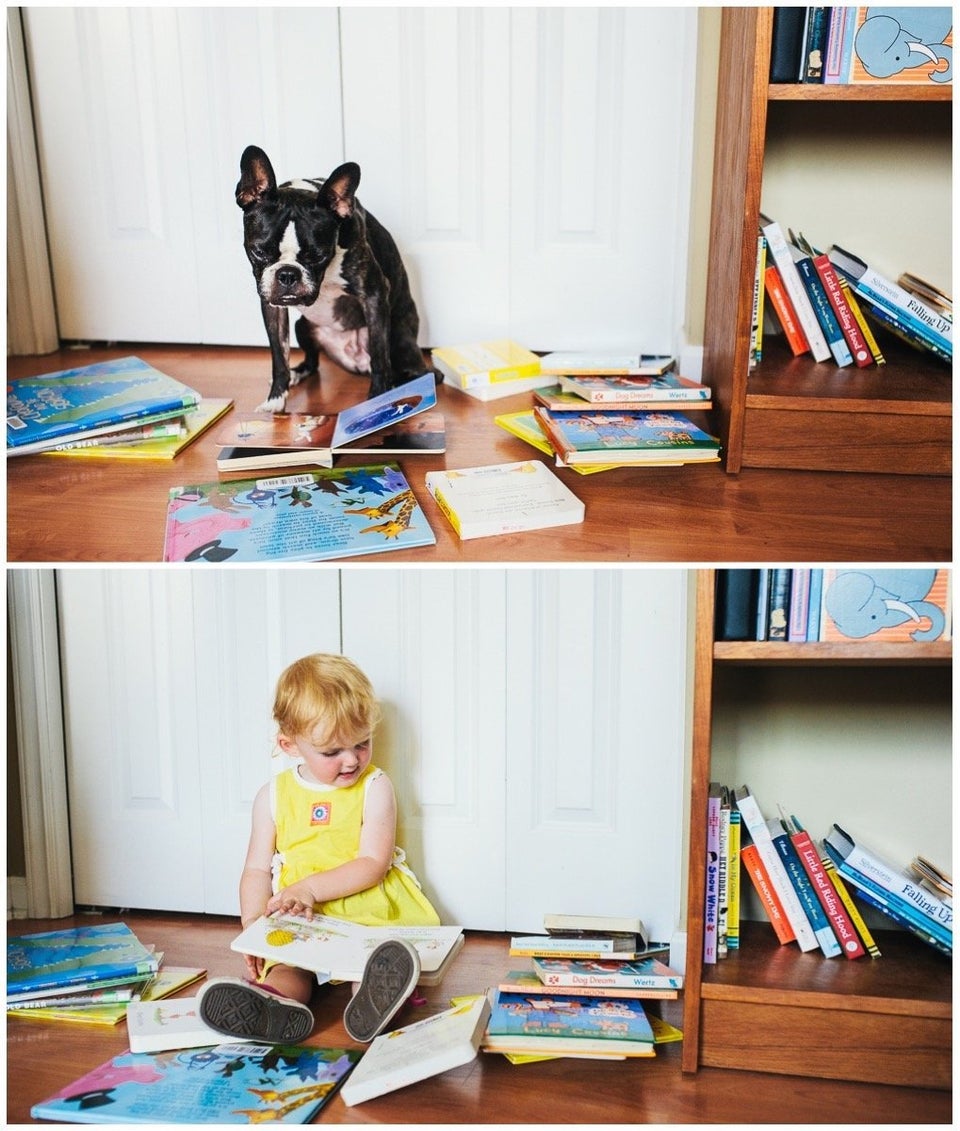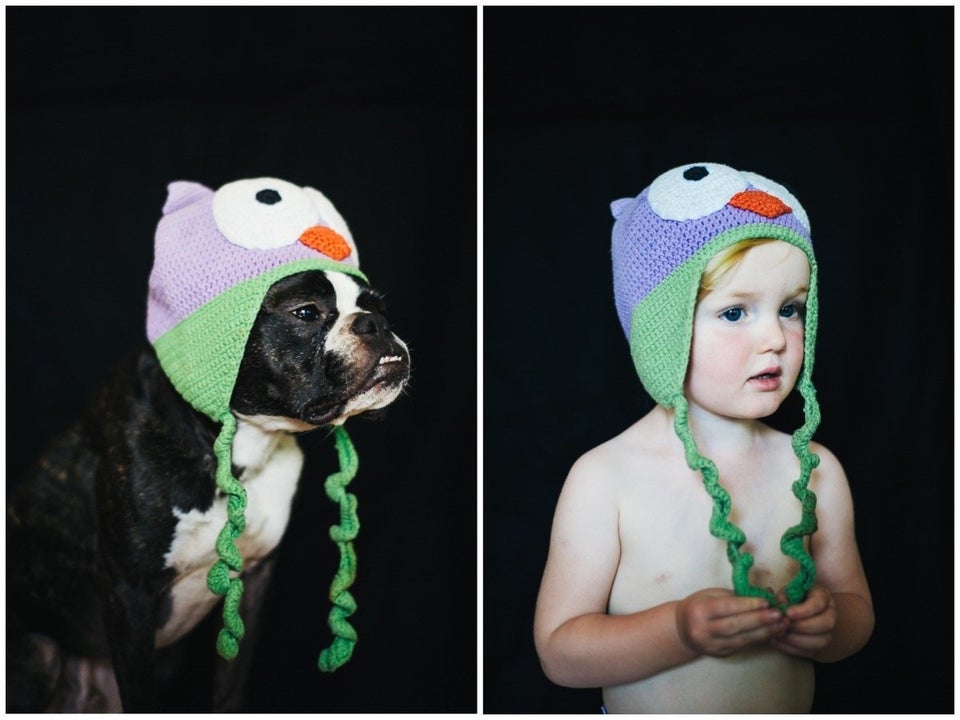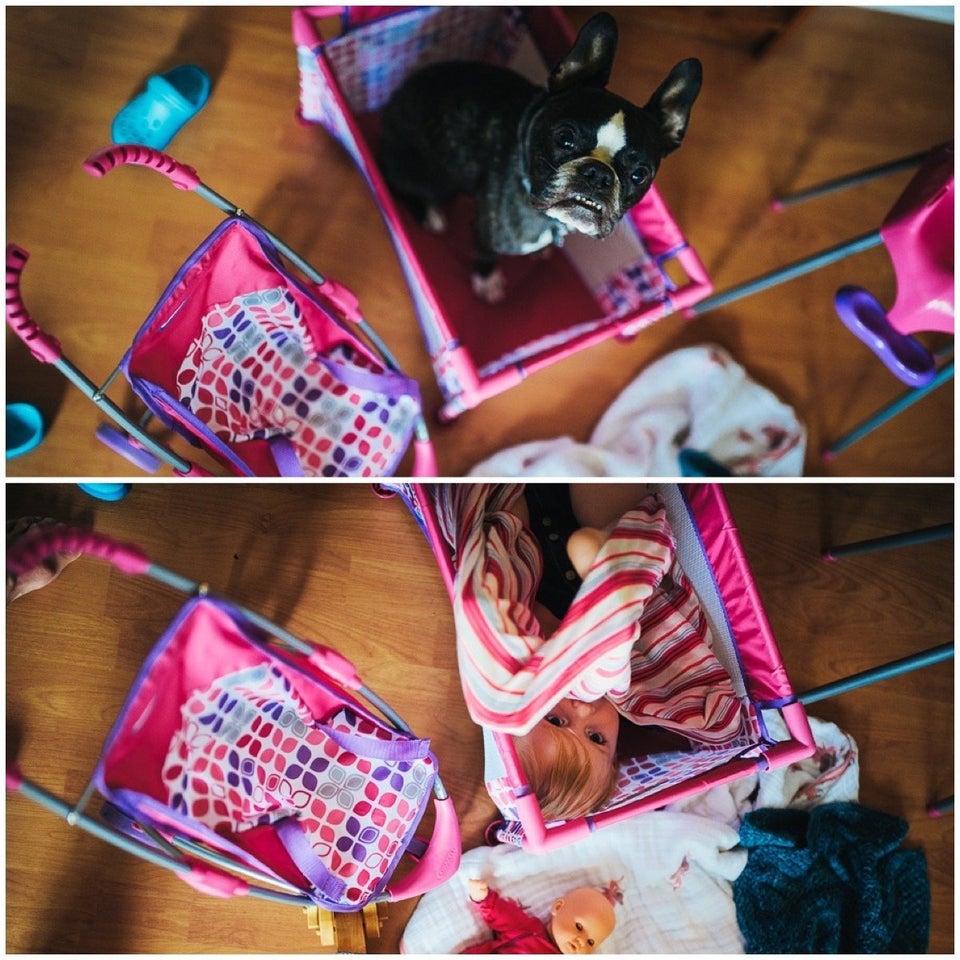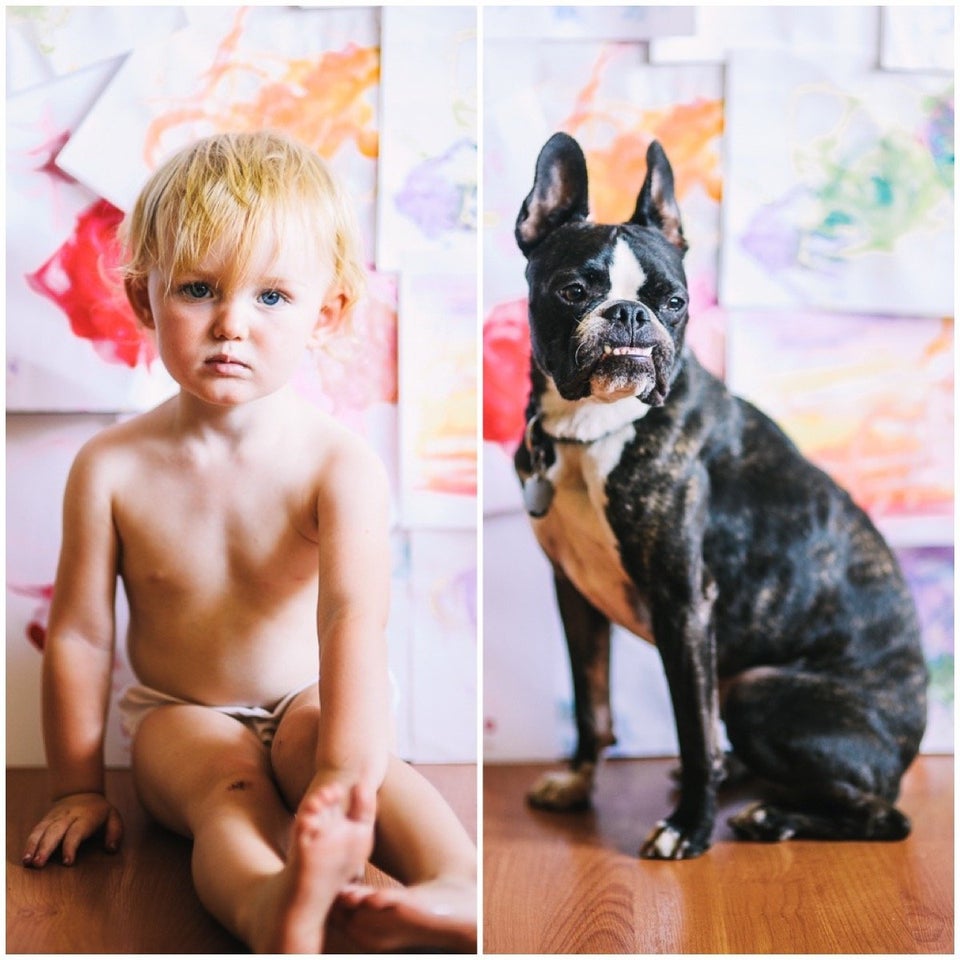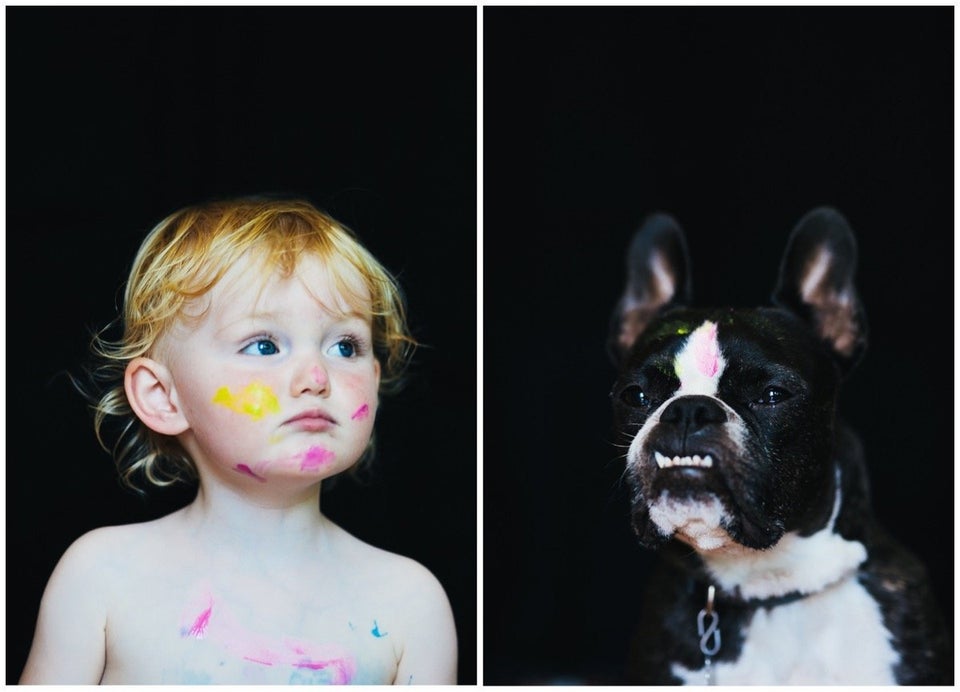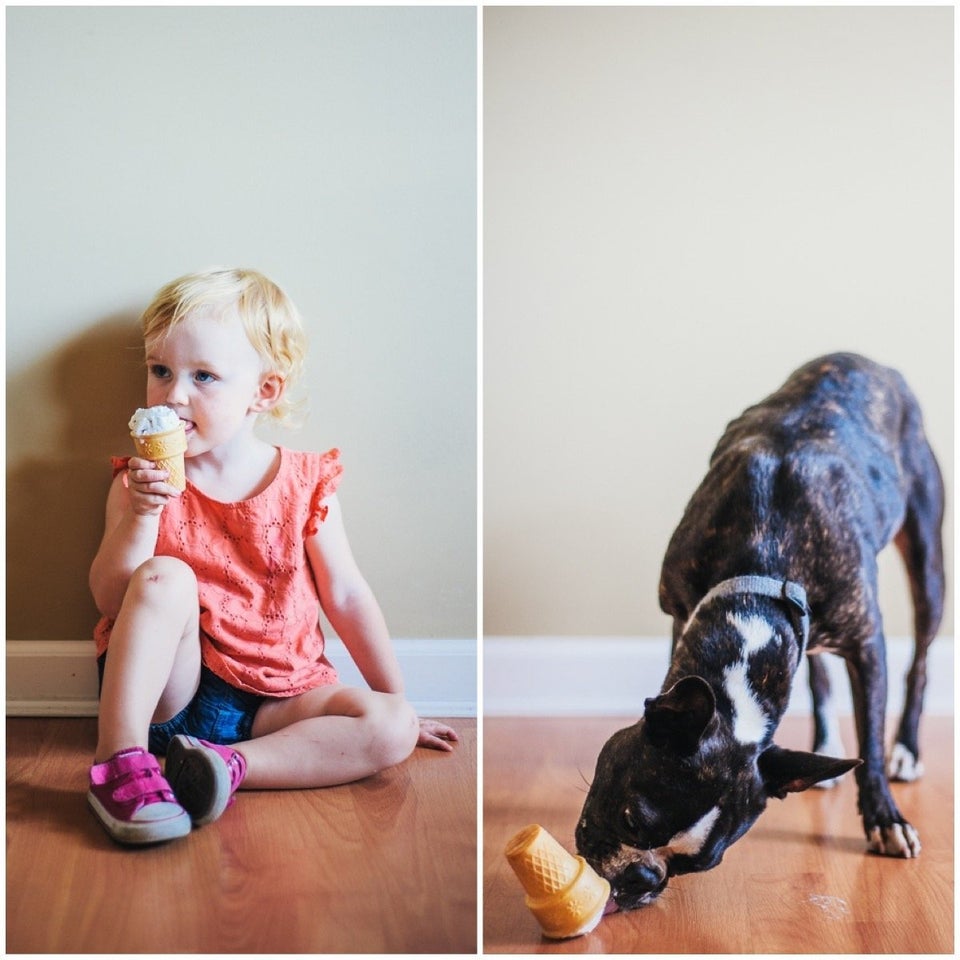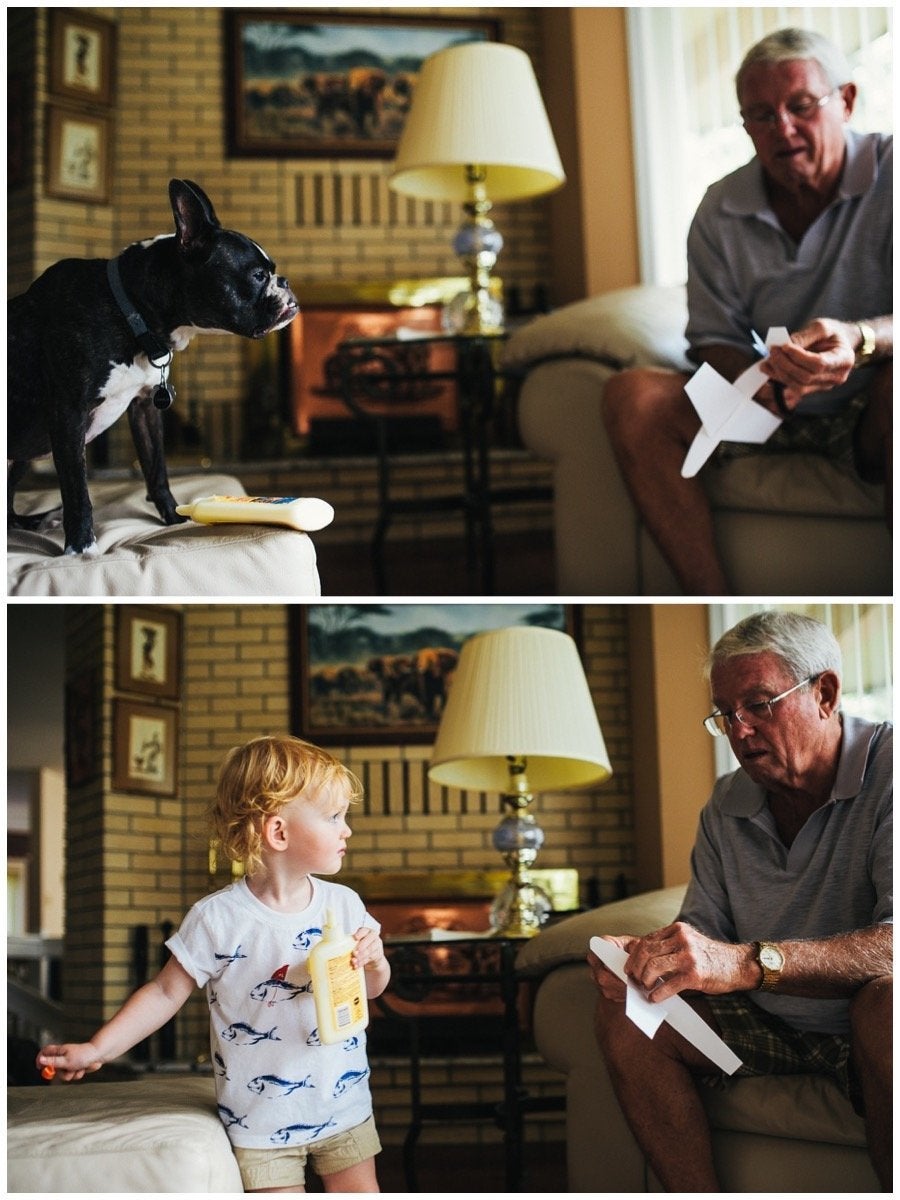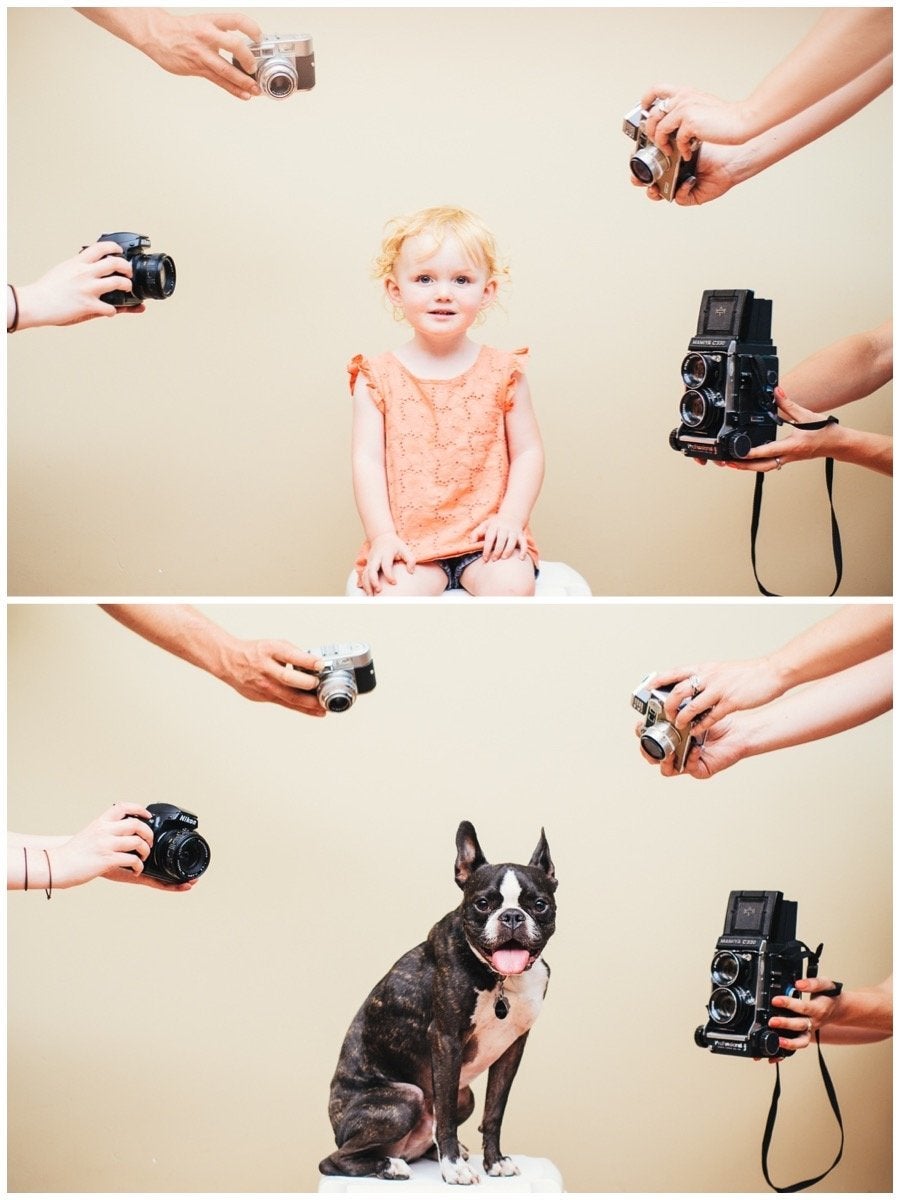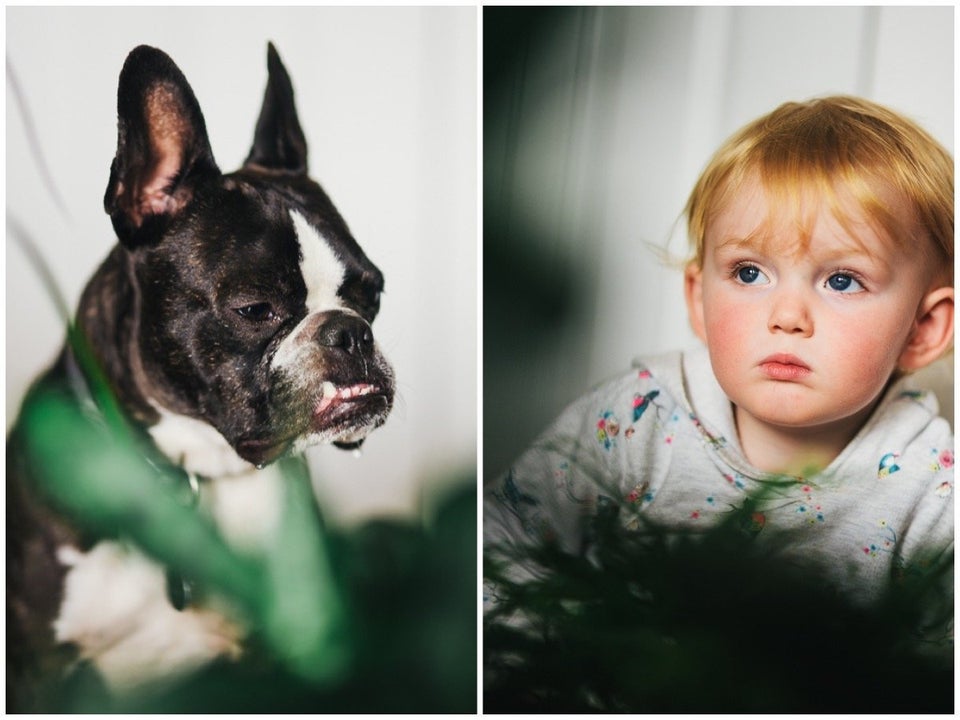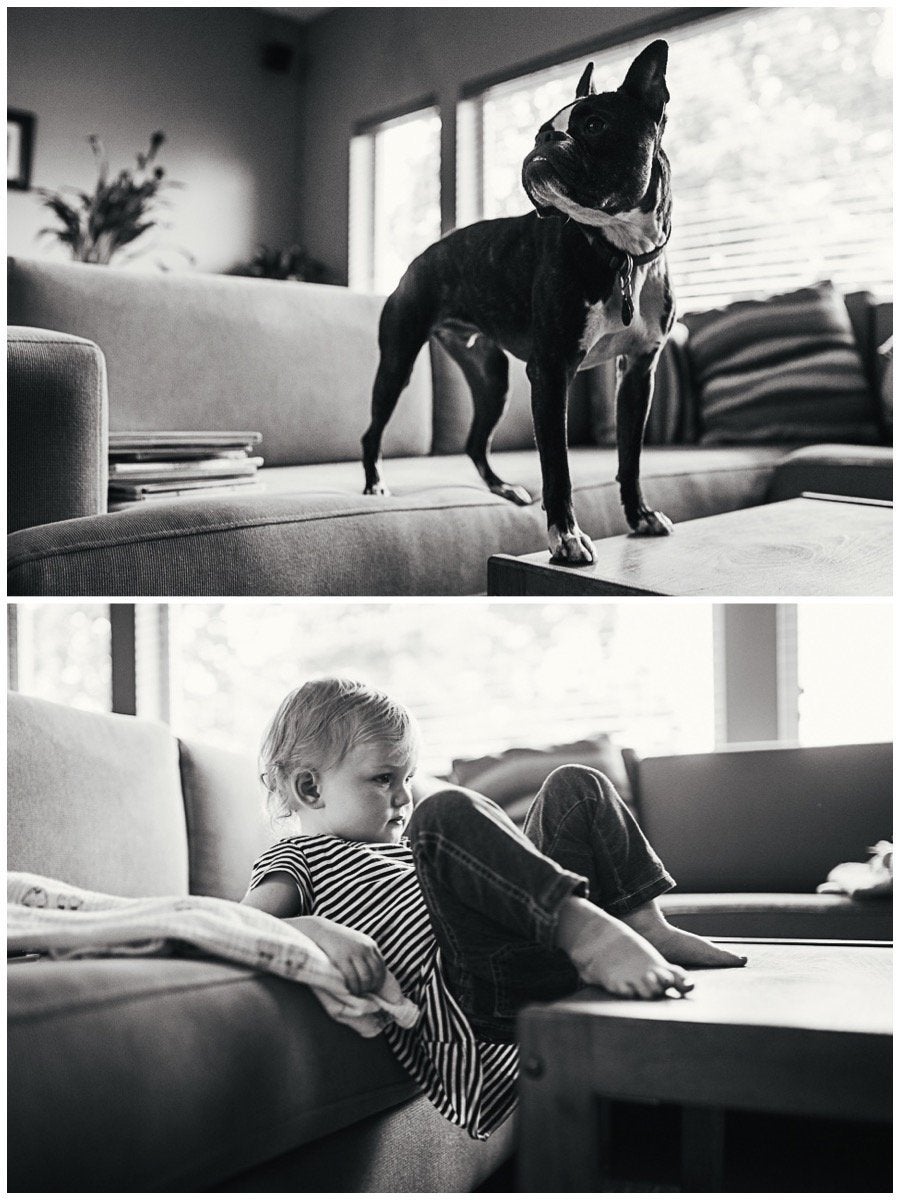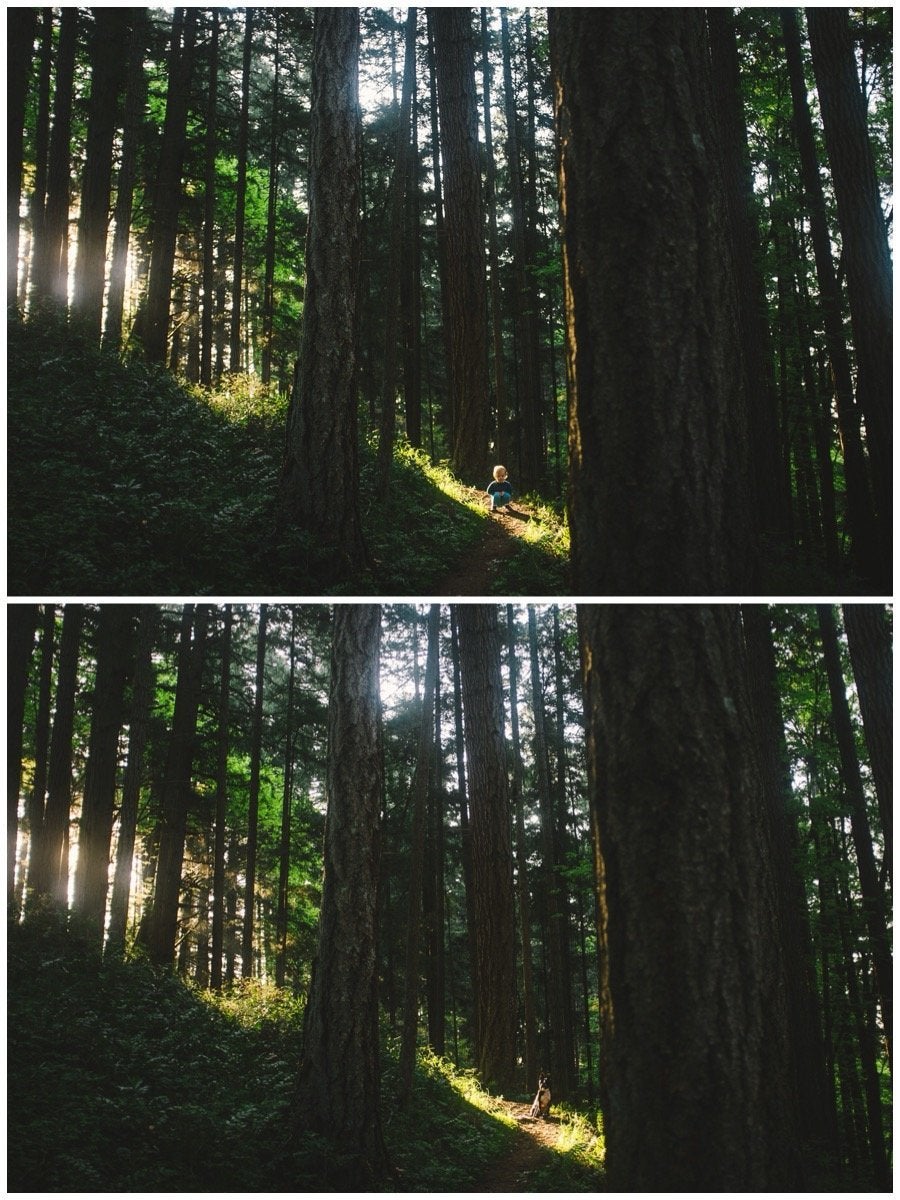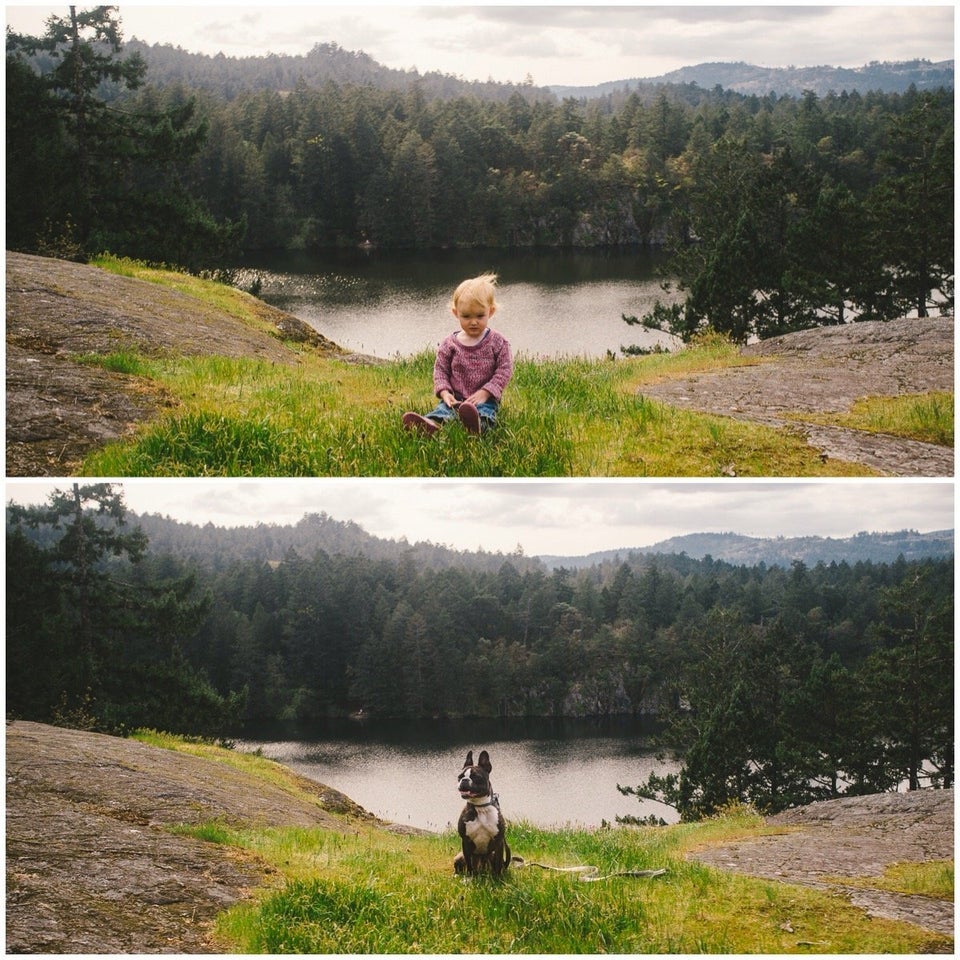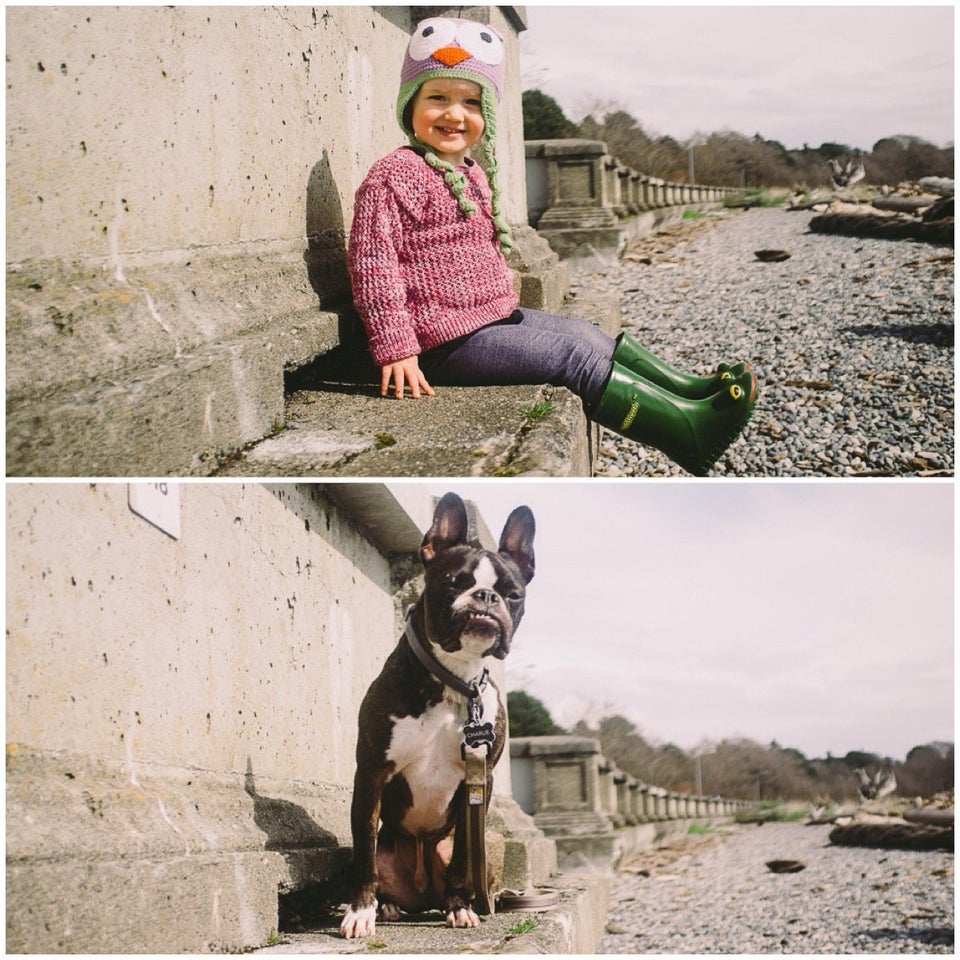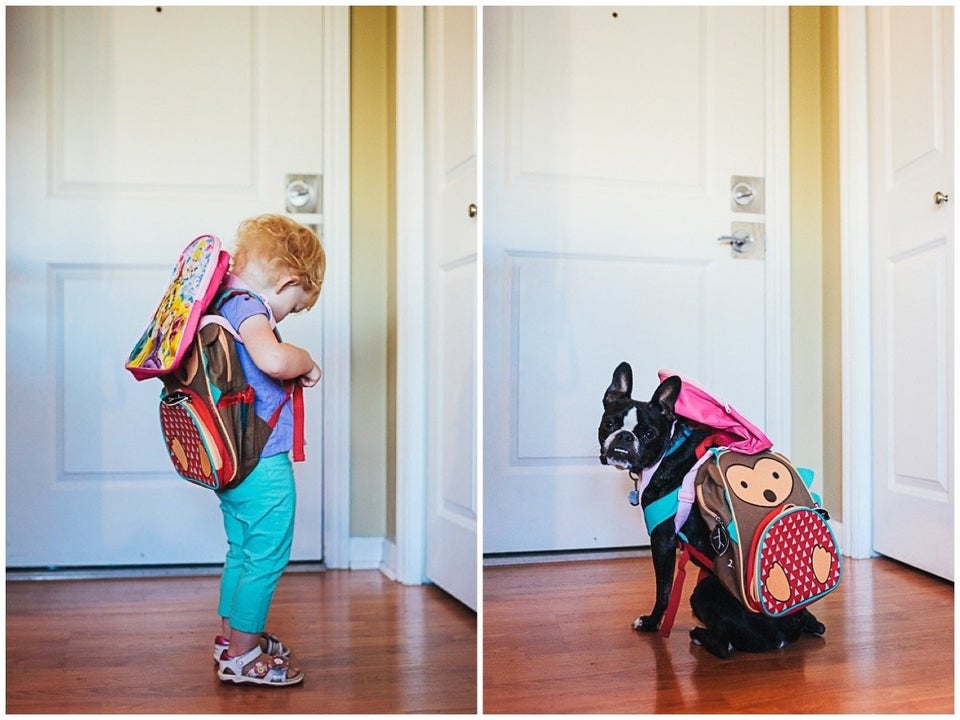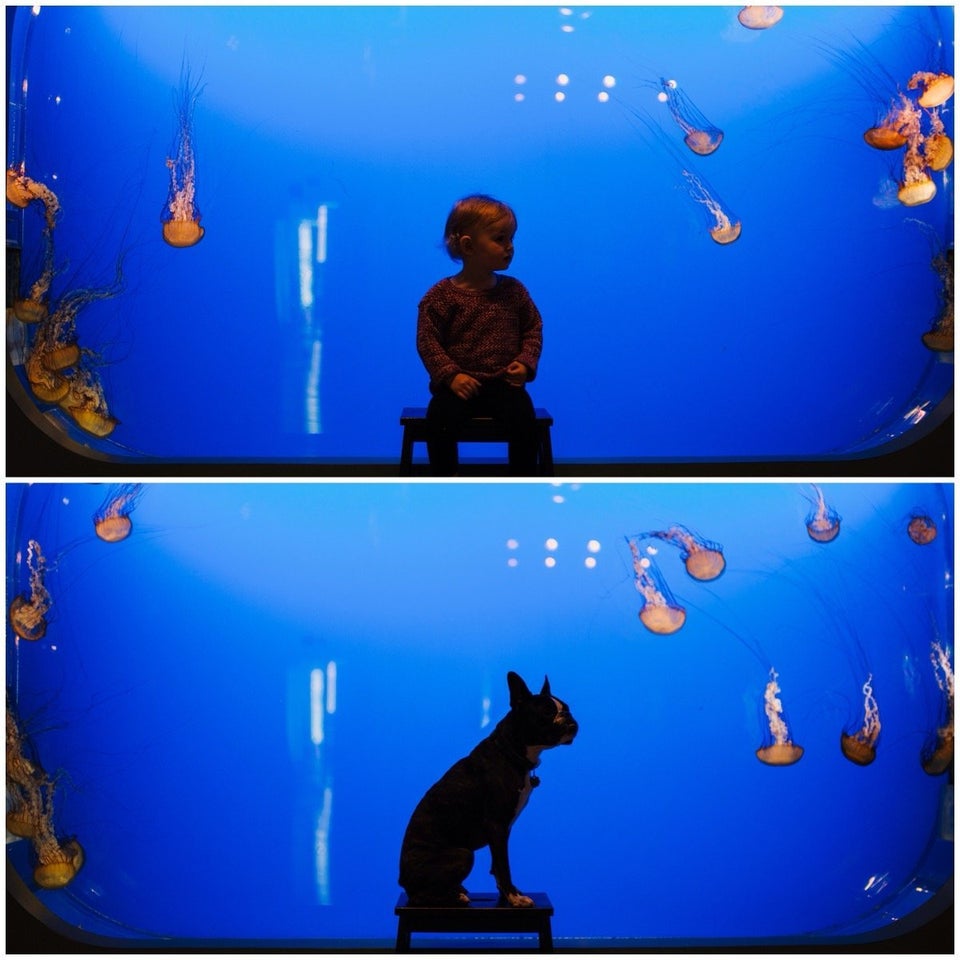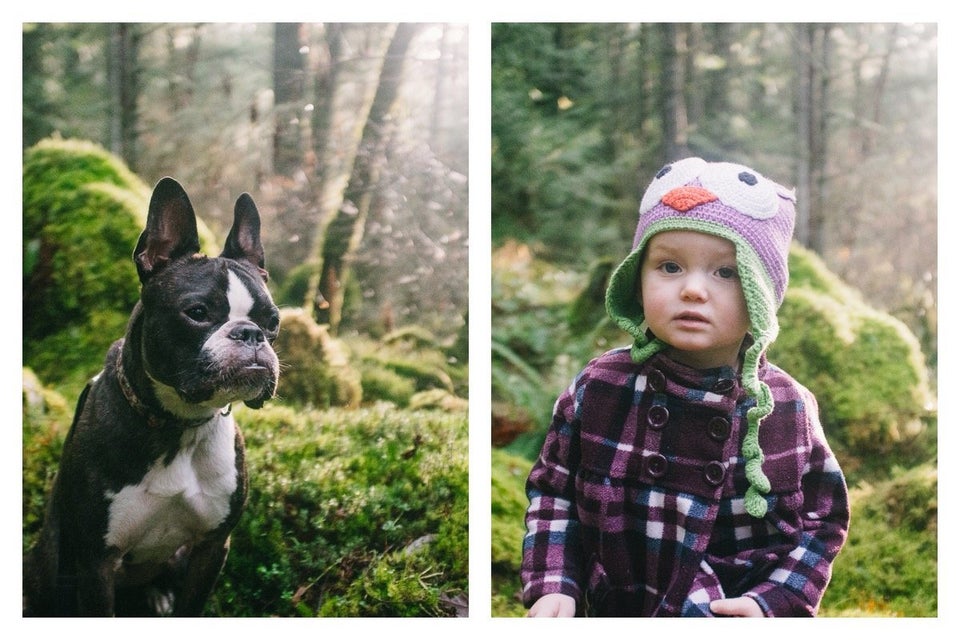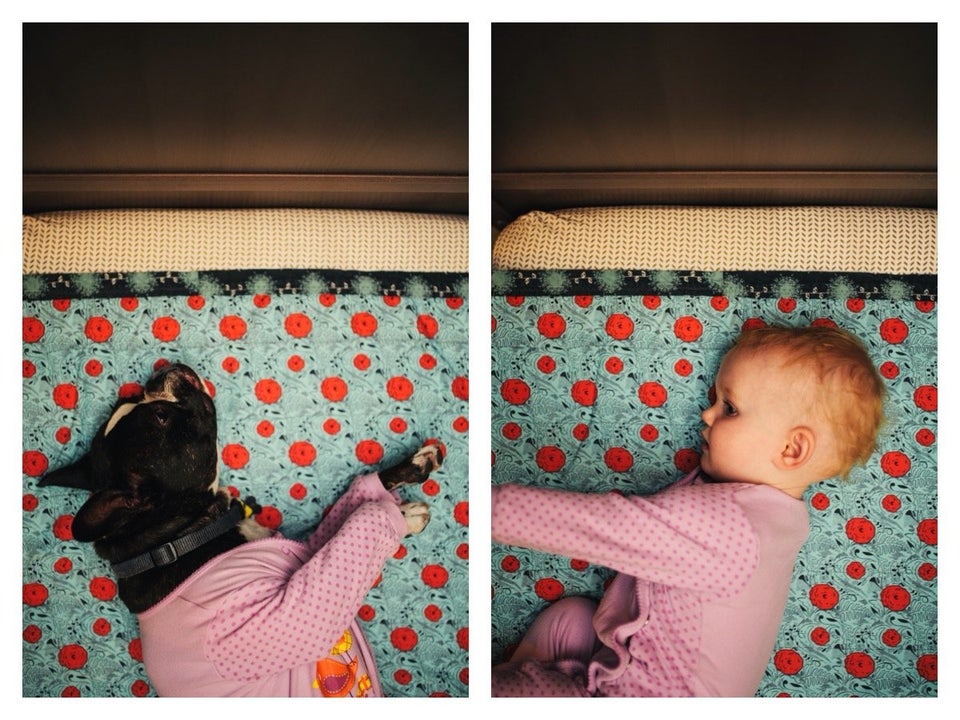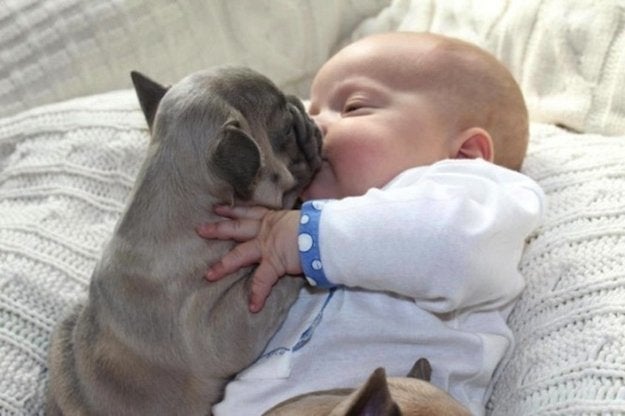 Baby And French Bulldogs
Related