"When the truth don't line up with your bullshit narrative just hold your breath and stamp your feet and refused to except it," Hughes wrote in a series of typo-riddled posts on Instagram. Although the posts were eventually deleted, they were preserved in a number of places.
"It might be funny if it wasn't so pathetic and disgusting," he wrote.
Eagles of Death Metal were performing at the Bataclan theater in Paris on Nov. 13, 2015, when Islamic State militants launched a series of attacks. By the end of the night, the militants had killed 130 people, including 89 at the Bataclan, and wounded hundreds more throughout the city.
Referring to the attack, Hughes wrote:
"As the survivor of a mass shooting I can tell you from first-hand experience that all of you protesting and taking days off from school insult the memory of those who were killed and abuse and insult me and every other lover of liberty by your every action.....Long Live Rock'n'Roll..... and may everyone [sic] of these disgusting vile abusers of the dead live as long as possible so they can have the maximum amount of time to endure their shame....and be Cursed...."
Hughes also posted an image of shooting survivor Emma González that was doctored to look like she was tearing up the Constitution. He called her "the awful face of treason" and a "survivor of nothing." In the original animation, González ripped up a gun-target poster typically seen at shooting ranges.
Hughes is no stranger to controversy. Just months after the Paris attacks, he denounced France's tough gun control laws.
In 2016, Hughes suggested that some of the security guards at the theater were complicit in the attacks because they hadn't come to work that day.
Before You Go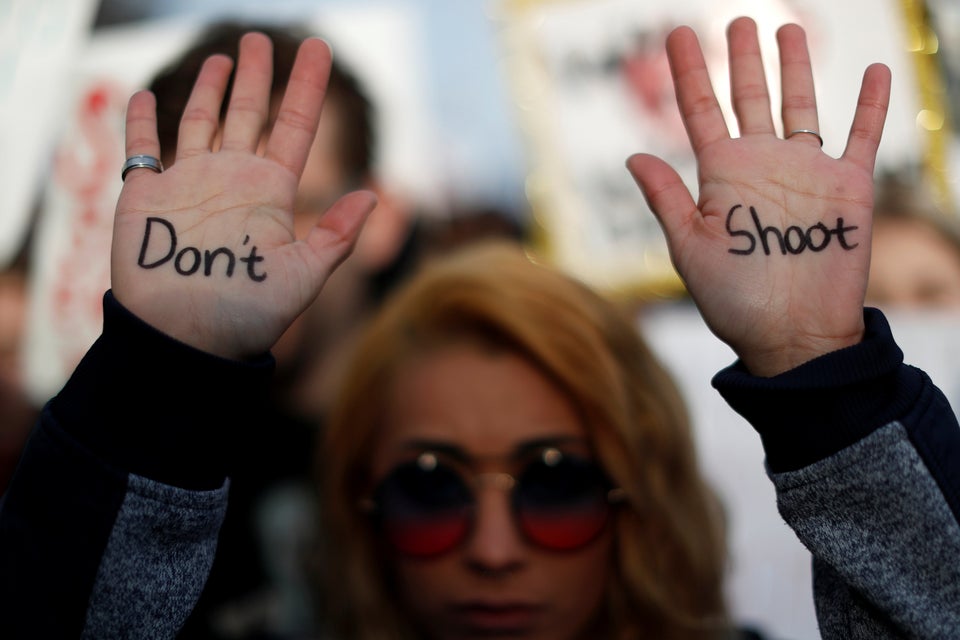 March For Our Lives
Popular in the Community