"He should have the right to express himself," Jackson said of the quarterback, who is now a free agent, with just weeks until the new season starts. "He's not burning the flag, he's not hustling drugs to teammates, he's not shooting people with guns."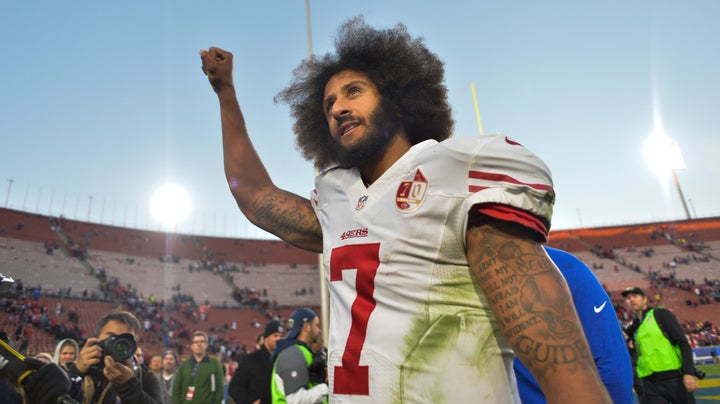 Jackson said Kaepernick was the latest in a line of professional black athletes to use their status to highlight social and political issues — such as boxer Muhammad Ali, who refused to fight in the Vietnam War.
"The [NFL team] owners have colluded," Jackson said. "They have decided not to have him play, and he should have the right to play and express himself at the same time."
Check out the full interview above.
Popular in the Community