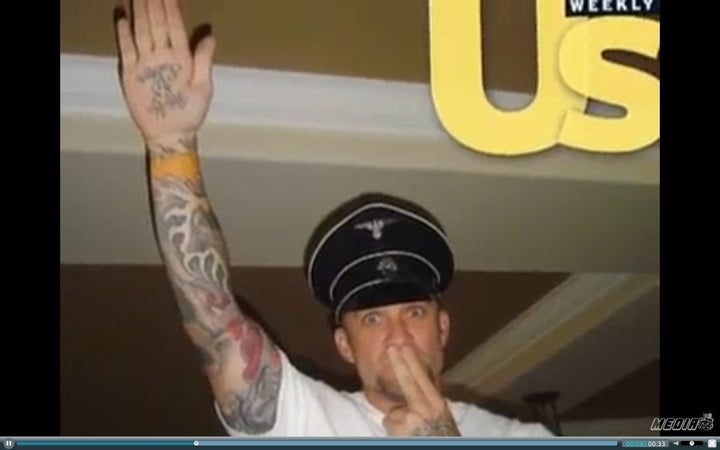 Jesse James' Nazi photo has finally surfaced. We've seen his mistress Michelle 'Bombshell' Mcgee wearing a swastika armband, and now Us Weekly has a picture of Jesse doing "sieg heil" while wearing an SS officer's hat.
'Inside Edition' reports the photo was taken in 2004, while Jesse and Sandra were dating and that sources close to Jesse say he is "not a neo-Nazi" and that he took the pictures for "shock value." Michelle 'Bombshell''s camp put forth a similar defense for her Nazi pictures yesterday.
An insider tells Us Weekly that Jesse is "just a history buff."
"He had a stepmom whose father lost family in the camps, and they'd talk about it growing up," the source said. "Jesse's not a white supremacist."
Popular in the Community