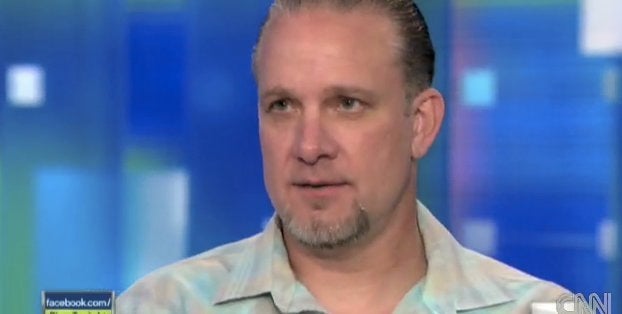 Morgan asked James about Bullock's Golden Globes acceptance speech, in which the actress told her then-husband, "My work got better when I met you."
"She said that same speech at four different award shows," James said, questioning her integrity. "I think she meant it to a certain extent...what does she do for a living?"
"A movie star, an actor," Morgan replied. To which James responded, "Oh, OK, cool."
James got engaged to "LA Ink" star Kat Von D in January 2010, a little over six months after his divorce was finalized. He told Morgan that he's "100%" happy to be out of "that world"--Hollywood.
"I don't know how I survived in there as long as I did," he said. "It's just pretend, its not real. I'm like the guy that goes to the shop. And I don't hang out in the shop, I go to the back and hang out with the guys that are all greasy dirty and that's where I belong."
The full interview with Jesse James airs Friday on "Piers Morgan Tonight " at 9:00pm ET on CNN.

WATCH: