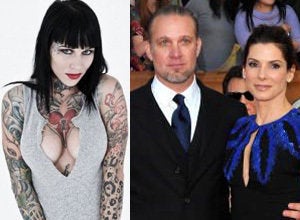 Jesse James was still texting alleged mistress Michelle "Bombshell" McGee on March 14, days after wife Sandra Bullock effusively thanked him in an Oscar special and he gave interviews praising his wife of almost 5 years.
In Touch magazine, which interviewed McGee about the supposed 11-month affair, has photos of some of the texts, as seen below, and details of more. McGee has him saved as Jesse J in her address book.
According to People magazine, Bullock left the family home she shared with James and her stepchildren upon the affair revelations.
Bullock also canceled an appearance at the London premiere of "The Blind Side."
From In Touch's press release:
Michelle "Bombshell" McGee exclusively shares proof of her affair with Jesse James, only with In Touch: intimate texts from Jesse, written as recently as March 14 -- the week after Sandra tearfully acknowledged him from the stage at the Academy Awards -- when he wrote "Just think'n bout u this morning." After In Touch exclusively broke the shocking story of Sandra Bullock's husband Jesse James' 11-month affair with tattoo model Michelle "Bombshell" McGee, the Oscar-winning actress canceled her appearance at the London premiere of her movie The Blind Side for "personal reasons" according to her rep, and left the California home she shares with Jesse, after nearly five years of marriage.

SOME TEXTS: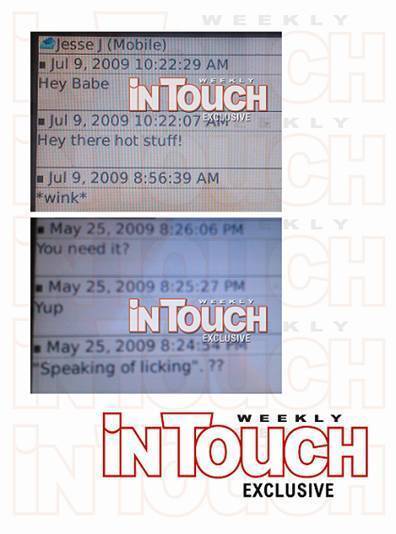 Popular in the Community