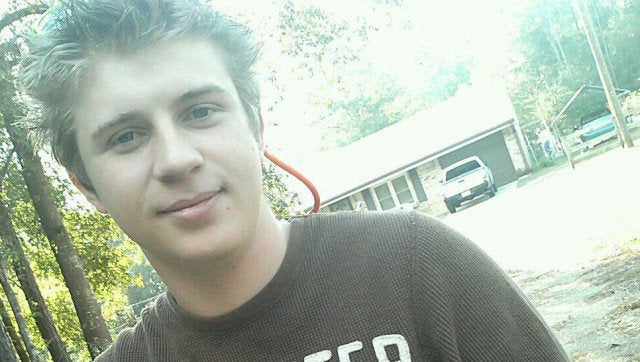 A Florida teen came home last weekend to find an unpleasant surprise waiting for him: Vandals had covered the inside and outside of his mobile home in hateful, anti-gay graffiti.
"Everybody drives by every day and stops and looks," Jeffers told the Journal.
While he was out, at least one person spray-painted messages of hate and derogatory pictures, including a crude depiction of a woman's breasts, on the inside and outside of the trailer. A swastika was emblazoned on the ceiling.
Jeffers told The Huffington Post that he is too scared to go home after the incident and has been living with his mother. He said he knows who the culprits are -- one had reportedly threatened him before the vandalism -- and that the incident was apparently caught on a neighbor's surveillance camera. Authorities told Jeffers that warrants may be issued for the alleged vandals soon.
"I don't know if they're going to do it again," Jeffers told HuffPost. "Or if there are copycats. It's basically a small town with a bunch of rednecks."
The teen, who is currently working toward earning his GED certificate, said he has endured anti-gay harassment for years, starting in middle school, but he has tried to ignore it.
The biggest problem now for Jeffers is how to fix his house, he said. He does not have insurance and does not know where to get the money to repair the damage. But to that end, he said the outpouring of support has been astonishing.
"There's a bunch of nice people out there that I didn't even know existed," Jeffers said, "that care."
So far, a local LGBT-friendly church, as well as others in the community, have pledged to help him get rid of the spray paint. And donations have been rolling in from around the country, ever since the News Journal published his story.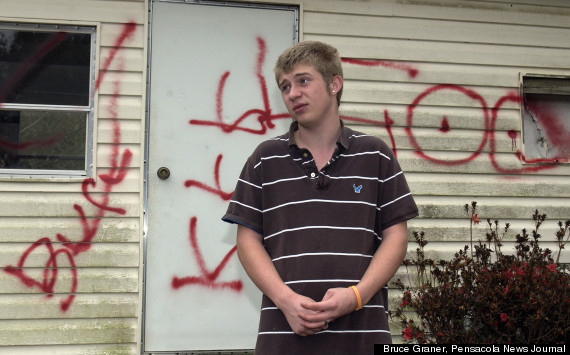 Before You Go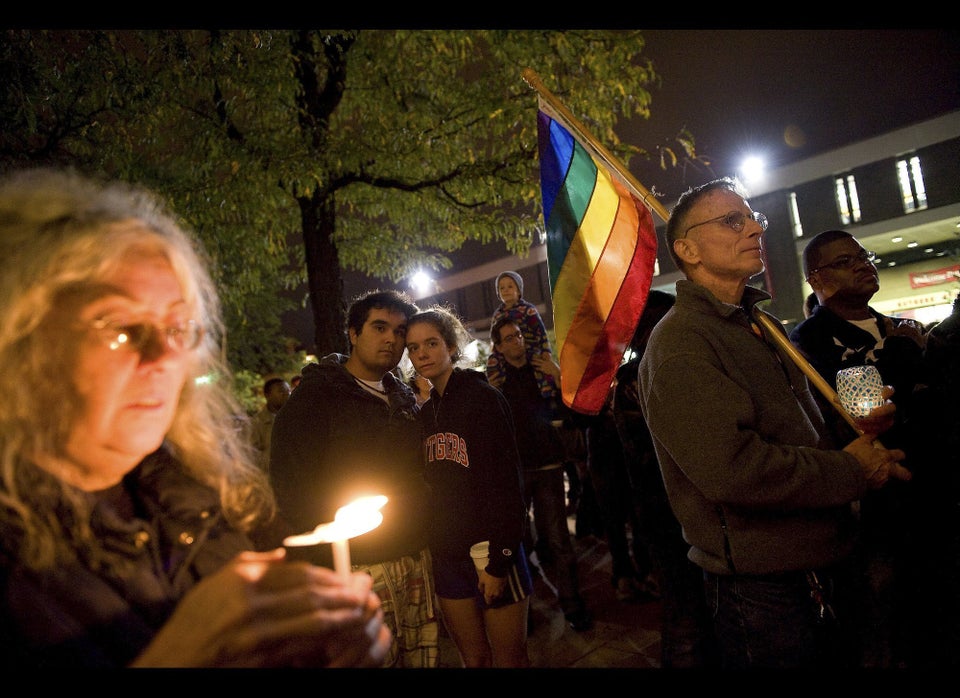 LGBT Bullying Reports & Videos
Popular in the Community