Imagine being 16 years old and getting mowed down by thousands of people at a mall. That's what happened to a young Jesse McCartney in Chicago during a meet-and-greet around the time his song "Beautiful Soul" came out.
"We got there, and they were like, 'We might have to shut the mall down. There are 8,000 people here and we don't really know how to get you in,'" McCartney told HuffPost at Build Series.
His security team even had a difficult time navigating through the crowd of screaming fans.
"Immediately they just started going down one by one — all the security guards. … I'm helping them up," he said. "It was like my first real experience with sort of mania, but I wouldn't trade it for the world."
By that point, McCartney had been accustomed to the spotlight, but not quite like this. He entered the music scene at 12 years old as part of the boy band Dream Street. The group disbanded in 2002, and it didn't take long for McCartney to break out on his own. He released his debut solo album in 2004, featuring the hit "Beautiful Soul."
Now 30 years old, McCartney is far from a teenager but he's still a "heartthrob" to many of his fans. Outside Build Series in New York City on Wednesday, people of all ages waited for him to exit the studio, just to say hello or sneak in a selfie or two.  
"This group of fans has amazed me time and time again," he said.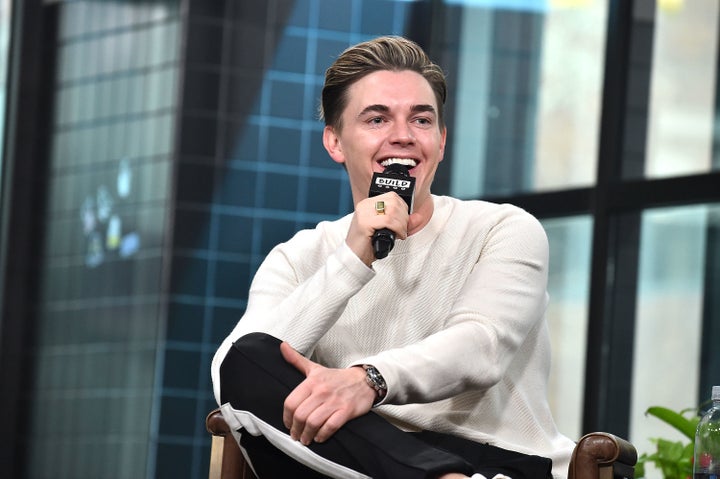 McCartney's last studio album, "In Technicolor," arrived four years ago. Since then, he has done some acting gigs, including a stint on "Young and Hungry" and appearances on "Fear the Walking Dead" and "Major Crimes" ― not a stretch for the singer, who previously starred in "All My Children" and "Summerland." But he's stayed largely quiet on the music front as of late.
"I've been traveling quite a bit. I've been exploring different creative avenues and not necessarily music. … I did a lot of like learning how to cook, learning how to barbecue, learning how to be a grill-master. I've been doing music for so long that I've never really had a chance to go see the world without having to work," he said. "And I never got to see people and meet people and experience different cultures like people get to when they're traveling."
During that time, McCartney also took part in a songwriters workshop in Nashville, which triggered his interest in writing again. The result is "Better With You," his first new song in four years, unveiled this month. Reminiscent of the sound of his earlier music, the track is inspired not only by his own life but also by what's been happening around him.
"It was kind of a crazy time last year. I felt like there was a lot of division among everybody. It was very intense both politically and socially and I just felt like there needed to be a song that would make people feel better and bring people together," he said. "And I think everyone can kind of relate to knowing or finding somebody that just makes them a better version of themselves." 
He says it's definitely autobiographical. 
"I have a special somebody," McCartney said, hinting at his longtime girlfriend Katie Peterson. "And I think everybody has a special somebody in their life that they know — just brings the best out of them. Whether that's your significant other, or your mom or your pet."
So far, reaction to the single has been really positive, McCartney said.
"I didn't know what it was going to be like to re-engage after four years. I didn't know what the reaction was going to be," he said. "They made it pretty clear immediately that they were there and they were ready for new music."
Now an independent artist, McCartney has the luxury of releasing songs on his own timeline. He doesn't have plans for a full-length album release yet but promises more tracks will come soon.
"I have the best job. I really do," he said. "It's just the best gig ever."
Watch the full Build Series interview with McCartney below. 
Calling all HuffPost superfans!
Sign up for membership to become a founding member and help shape HuffPost's next chapter
BEFORE YOU GO
PHOTO GALLERY
Nineties Boy Bands