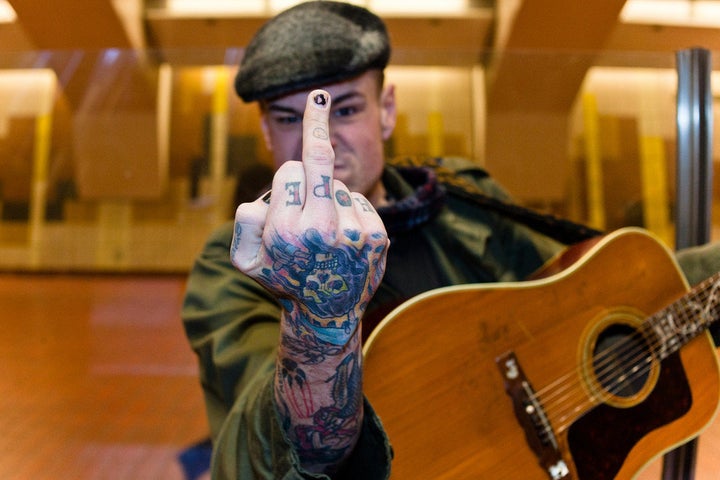 Azzopardi was referring to her nephew, San Francisco punk rock legend Jesse Morris. Morris was the crooner who rocked local venues with his band Jesse Morris and the Man Cougars, and serenaded BART passengers with his unbelievable Johnny Cash covers. He died by suicide on November 6. He had just turned 28.
"You'd look at Jesse and be intimidated," continued Azzopardi. "Two minutes was all it would take to fall head-over-heels in love with him. You'd find yourself with an excited anxiety, anticipating his return."
Though Morris was perhaps best known for the Cash covers he played at BART stations, his band became a local fixture at venues like Annie's Social Club and the Uptown, performing original punk and country hits like "Gonna Die with My Boots On." But no matter what the genre, Morris's booming voice was always unmistakable.
According to SF Weekly, Morris had also started recording a solo country album with Different Fur Studios, but it was never finished.
"There was a frankness and honesty in the way he delivered songs and could turn a phrase," said Nic Pope, a sound engineer at Different Fur Studios to SF Weekly. "One of my favorite lines he wrote -- 'I look around and see the wreckage of my past / It's bad enough sometimes I want to douse myself in gas.' It's a simple line, but it means something specific, confronts a really dark part of a personality."
"I know he wanted people to hear it," he said.
When not performing, Morris worked the door at Minibar, "kicking dumb drunk people into cabs so they can get home safe," according to his Facebook page. The profession may have been an ideal complement Morris's tongue-in-cheek sense of humor. When asked how the group got its name during an SFGate interview, his band replied, "Jesse came to rehearsal and teased the 'old guys' for having young, beautiful girlfriends, saying, 'You guys are like a bunch of man cougars.' And the name stuck."
But friends and family reported that behind his warmth and charm, Morris struggled with anxiety and depression. According to the SF Weekly, he survived a suicide attempt in September, and in the same SFGate interview, the band revealed that Morris once had a panic attack onstage that was mistaken for cardiac arrest.
While Morris's incredible music will be missed, it seems the local community is mourning something else. Morris's familiarity is evident to anyone who spent their own lost years on the streets of the Mission, at the bars on Polk Street or the concert halls in the Western Addition. In Morris was the hopeful youth that still buzzes at the Hemlock, the 540 and Zeitgeist, clouded with a foggy San Francisco sadness. For those of us who grew up in this city, Jesse Morris, shrouded in tattoos, a Cheshire Cat smile and Manic Panic hair, was one of us.
In the close of her letter to Muni Diaries, Azzopardi revealed her own sadness surrounding her nephew's death:
I can say that Jesse's passing has destroyed us. His brother, his mom, grandma, uncle, my daughter and son, and me. I'm not ready to let go of him. I'm not ready to let go of his charm, his humor, his tenderness...his glorious self.
For more info on Jesse Morris and his music, check out our video tribute in the slideshow below. Above photo courtesy of Troy Holden.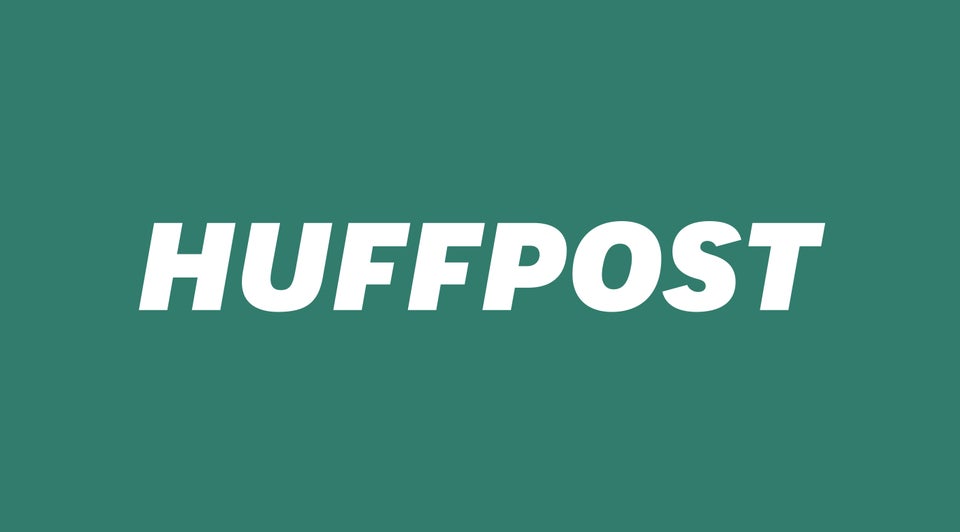 Related
Popular in the Community