The daughters of Olympic track and field legend Jesse Owens are fighting to keep their father's legacy alive on the South Side elementary school that has bore his name since the '80s.
When school starts back up for CPS students next week, former students of Jesse Owens Community Academy in West Pullman will head to Samuel Gompers Elementary. The district voted to shutter Owens last spring and consolidate it with Gompers, though CPS is keeping the Owens building open under the Gompers name for K-3 students.
Owens, who spent much of his post-Olympics life in Chicago, is buried at Oak Woods Cemetery on the city's South Side. Owens Elementary was dedicated several years after his death in 1980.
Owens' daughters, who live in Chicago, passionately fought during April's public school closure hearings to save the school. They've also reached out to Mayor Rahm Emanuel, local aldermen and others for support, but say they've heard nothing back.
"What he did in his lifetime meant a lot -- to a lot of people," Rankin told WGN (embedded above).
"Reading the list of schools on Chicago's chopping block is like taking a tour through the city's past, witnessing vanished heroes in neighborhoods whose ethnic identities have, in many cases, long since changed."
Related
Before You Go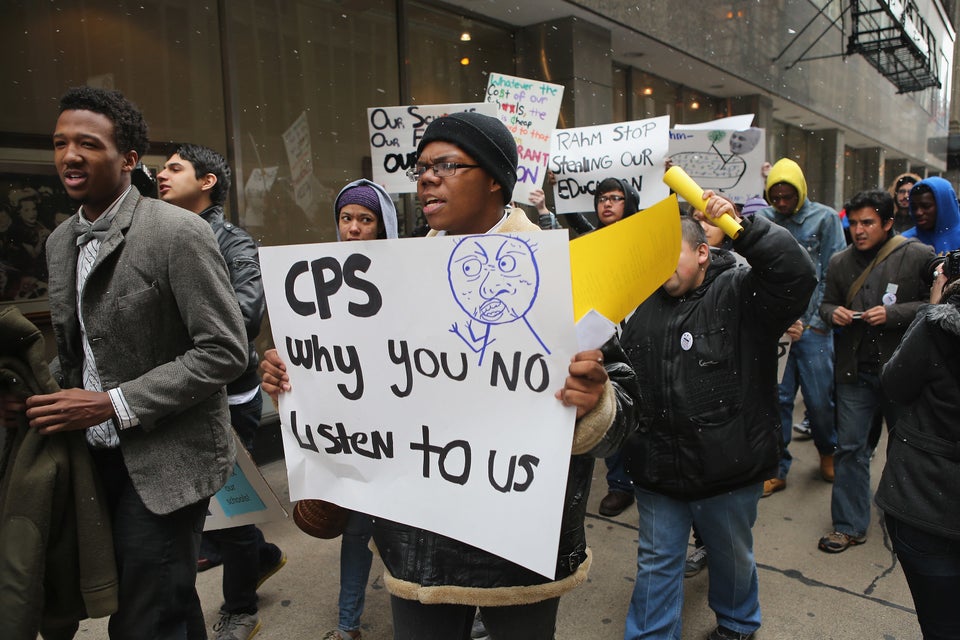 Chicago School Closings
Popular in the Community