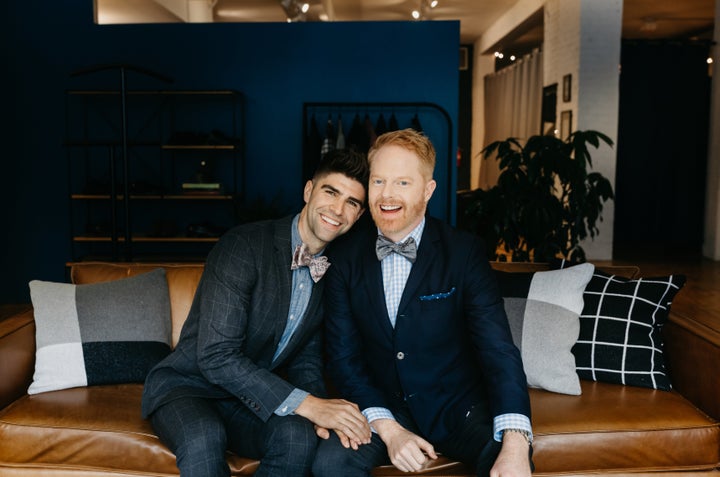 Four years after his own wedding, Jesse Tyler Ferguson is once again in a matrimonial state of mind.
Ferguson and Mikita have previously designed other bow ties, including a special Pride-themed tie, as part of their charitable work for Tie The Knot. The new line, Ferguson said, is symbolic of both the couple's fourth wedding anniversary and the fifth anniversary of their organization.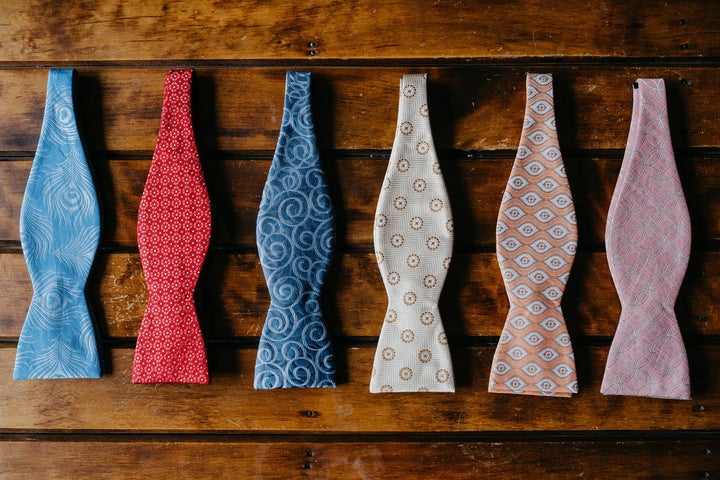 "We took inspiration from different colors, fabrics, and textiles we had at our own wedding and then colorized them with what was trending in the wedding market," Ferguson, who wed Mikita in an intimate New York ceremony on July 20, 2013, told HuffPost. "We always look to what's happening in our lives for what we're inspired by. Many of our friends were also getting married this year so it felt like a good time to go back do a wedding collection that incorporated our own taste level."
When the couple founded Tie The Knot in 2012, the organization was almost exclusively focused on marriage equality. Now that same-sex marriage is legal in all 50 states following the Supreme Court's 2015 ruling, Tie The Knot's emphasis has shifted to include other queer-relevant issues such as anti-discrimination efforts, Ferguson said.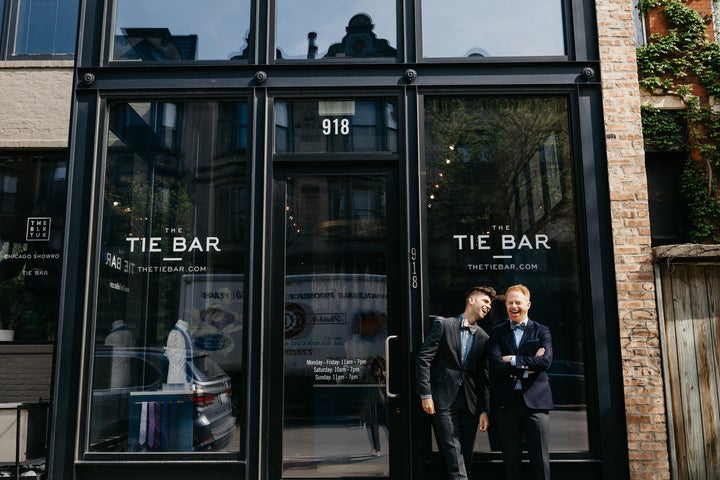 "I think anyone who feels like we are done after achieving marriage equality is woefully uninformed. There are states in the U.S. where you can be married on a Saturday and fired on a Monday, just because you wed the person you love," he said. "There is still a lot of work to be done to protect the long-term well-being of the LGBTQ community."
The 41-year-old, who nabbed a Drama Desk Award last year for his performance in Broadway's "Fully Committed," said he's received some criticism on Twitter for sharing his political views. Ultimately, he explained, that type of pushback doesn't concern him.
"I'm part of the LGBTQ community and I have experienced suppression as a gay man firsthand. I'm grateful to have come out on the other end happy and healthy," he told HuffPost. "I want that for all my LGBTQ brothers and sisters... Democracy survives because we all care about the state of our nation. Republicans, Democrats... everyone."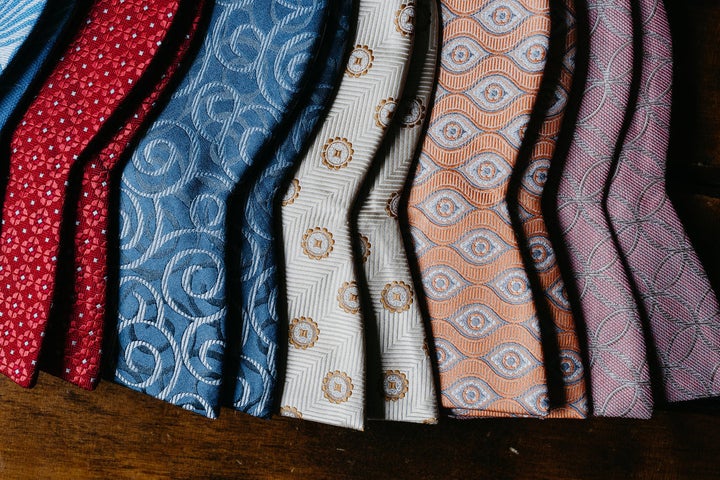 Popular in the Community