"I'm going to be taking a vacation with my family, so I'm not going to be here tomorrow," he said, according to Business Insider. "I'll be back on Monday, so don't miss me too much."
On Tuesday's show, Watters commented on Trump's speech at a women's conference in Germany, where she was booed for calling her father, President Donald Trump, a "tremendous champion" for families. Watters criticized attendees for booing rather than respecting women, then made the seemingly crude comment.
"So I don't really get what's going on here, but, uh, I really liked how she was speaking into the microphone," he said, making a gesture that seemed to mimic a sexual act.
Watters said later that he was complimenting Trump's voice and denied that there was any innuendo in his comment.
Watters was O'Reilly's protege, regularly appearing on his show, and no stranger to controversy himself. Last fall, he produced a segment for "The O'Reilly Factor" that many decried as racist. He interviewed people in New York City's Chinatown, appearing to mock them. He referenced a litany of Asian stereotypes, asking passersby if they knew karate and if he should bow to say hello.
He called the interviews "all in good fun" but later acknowledged the criticism.
Watters' remark about Ivanka Trump comes while Fox News Channel and parent company 21st Century Fox are battling claims that sexual harassment and racial bias have been rampant behind the scenes at the network.
Take the survey: Should Jesse Watters be fired?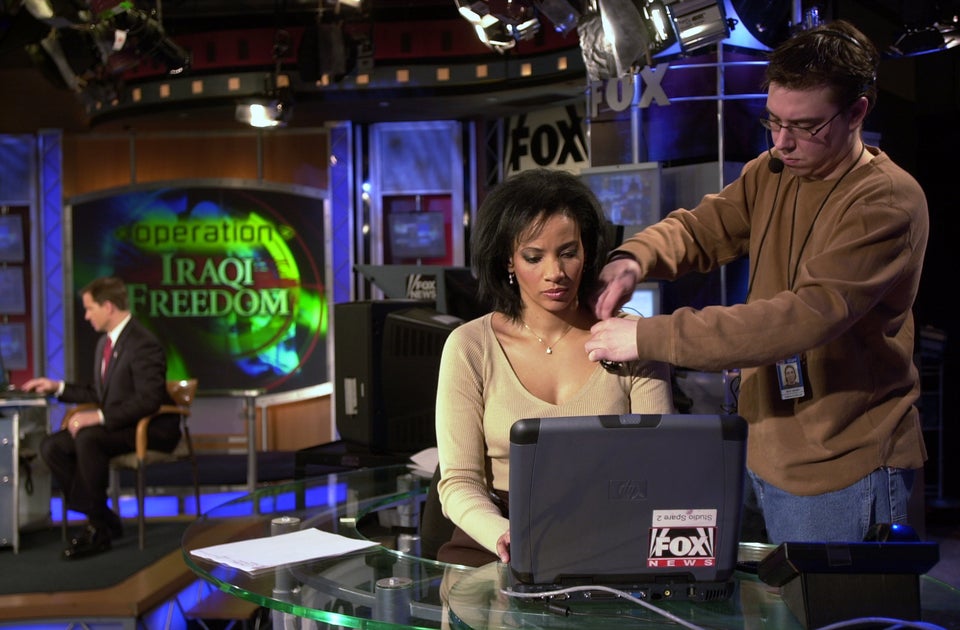 19 Of Fox News' Most Unforgettable Moments
Popular in the Community