Jesse Williams is using his influence, yet again, to help bring power into the people's hands.
In an election PSA, posted by super PAC Save the Day on YouTube Tuesday, the "Grey's Anatomy" actor stresses the importance of Americans utilizing their vote and getting others to do the same. He directly addresses the cynical Americans who may believe that their vote doesn't count or may choose not to vote because they don't like either candidate.
"If someone says, 'Democracy is a sham, those people don't speak for me... the system's rigged,' you say, 'Vote,'" Williams says in the video. "Someone says, 'I was making a statement by not voting,' and then you say, 'Well I can't hear it.'"
Williams then goes on to inform viewers that democratic participation goes far beyond which candidate may win the presidential race. He adds that those who aren't registered to vote can't sit on a jury, choose their mayor, city council, district attorney or decide what local measures are passed.
"This government was designed to be changed," he continues. "You can either make that change or you can take what little they give you."
He wraps with a reminder of the harsh reality that despite the tireless work it took to get many Americans the civil liberties they rightfully deserve, there are still people who don't want you to.
Before You Go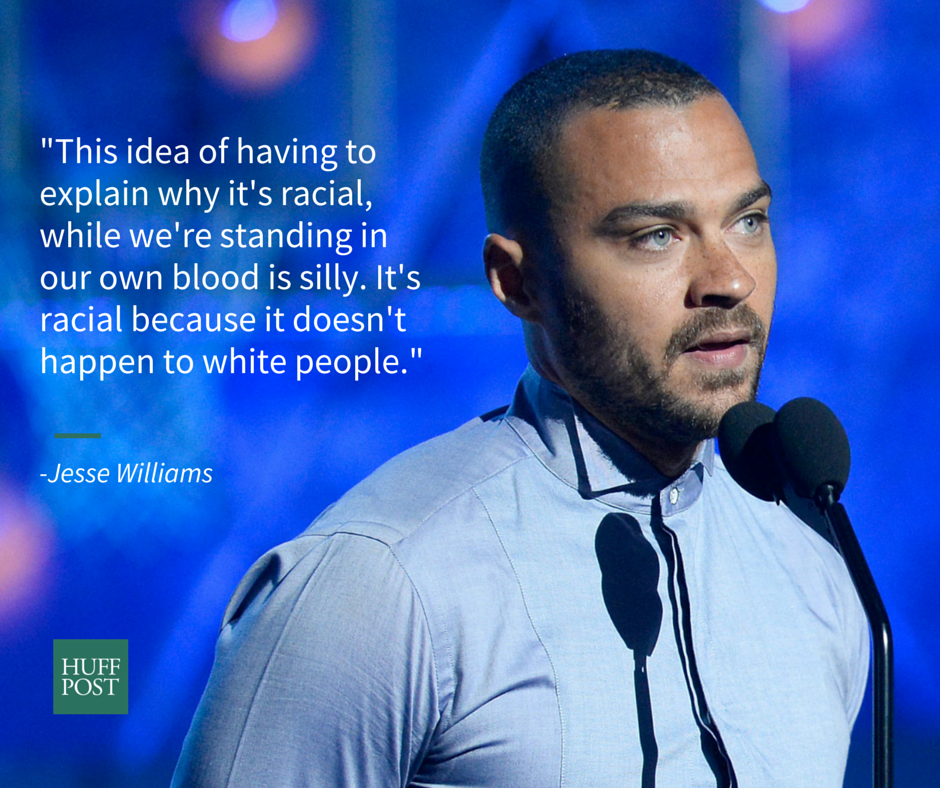 34 Powerful Quotes On Race By Jesse Williams
Popular in the Community