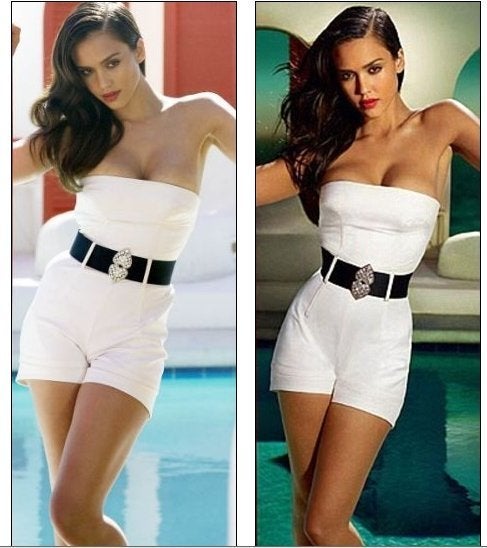 Leaked photos which have been posted on various internet blogs show an original shot of Jessica posing for Campari, in an image which was later airbrushed.
The newlywed is seen posing in a white strapless short suit with a black belt on the limited edition calender, snapped by celebrity-photographer Mario Testino.
However in the picture which is not airbrushed, Jessica looks softer and more natural.
In the before picture, Jessica reveals a stunning hourglass figure with a few more curves around the hips and waist.