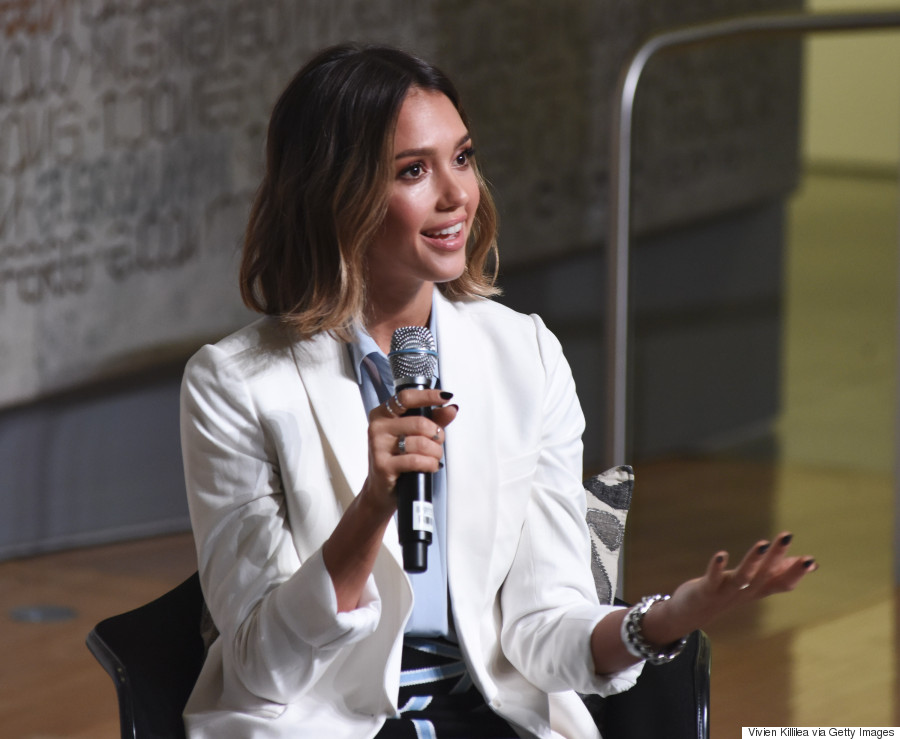 Jessica Alba may have risen to fame as a teen star and one of the sexiest women alive, but for the past few years, she's been making a name for herself as an entrepreneur and health advocate. In 2011, Alba founded The Honest Company, a producer of non-toxic baby products, and on Wednesday, she spoke about her struggles and successes at the Alibaba Global Conference on Women and Entrepreneurship in Hangzhou, China. Alba's name recognition as an actress and model certainly helped draw attention to her company, but that background also led many to doubt her abilities in the business world. She said many businesspeople looked at her "cross-eyed" when she described her ambitions. "[People] usually thought of someone in my position as more of a spokesperson, someone that would sell beauty products," Alba told conference goers. "Most of my advisors in entertainment thought I should do a perfume or something like that." What those advisors didn't see was that Alba had goals that went beyond just stamping her signature on ordinary products. "The reason why I went into business was really to create a safer and healthier world for my children and for all children," Alba said. "The rise of toxic chemicals in our everyday life has contributed to so many serious and chronic illnesses. I felt someone really needed to make better products that are safe, non-toxic, healthy, beautifully designed, affordable and easy to get." That proved to be an idea that resonated, and in 2014, the company received investments that valued it at over $1 billion. The company has raised multiple rounds of funding and is reportedly looking toward an initial public offering. But that success has also come at a cost for Alba, who says she struggles to balance her time as an actress, businesswoman and mother of two daughters.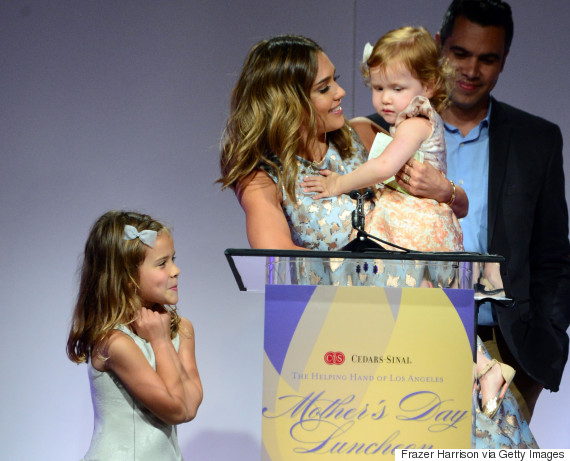 Jessica Alba with her daughters Honor Warren and Haven Warren at The Helping Hand of Los Angeles Mother's Day Luncheon at The Beverly Hilton Hotel on May 9, 2014.
"I feel pulled in so many different directions," the 34-year-old said. "It's so hard to find time for yourself, time to meditate and relax. I think it is so important to spend those five minutes a day to just quiet your mind, but I don't always have those five minutes or just can't manage it." Alba spoke at the first-ever Global Conference on Women and Entrepreneurship put on by Chinese e-commerce juggernaut Alibaba Group. The two-day conference brought together women entrepreneurs and leaders from around the world, including Arianna Huffington, founder and Editor-in-Chief of The Huffington Post.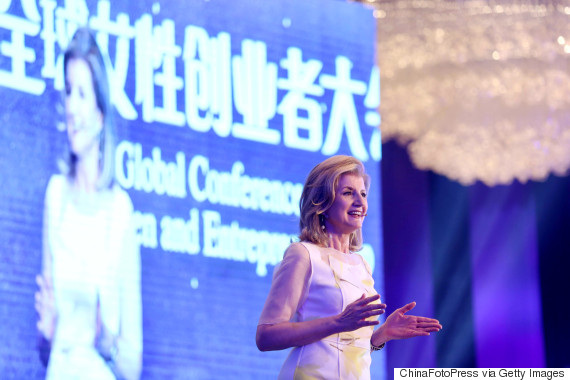 Arianna Huffington speaks during the Global Women Entrepreneurs Conference on May 20, 2015 in Hangzhou, Zhejiang province of China.
Alibaba made a splash in the U.S. with its record-breaking IPO, but the company has also
. One-third of Alibaba's founders, nearly 35 percent of its management, and over 40 percent of its employees, are female. Those percentages are significantly higher than a lot of Silicon Valley technology companies, many of which have come under increased scrutiny for
. Alibaba founder Jack Ma has called the company's powerful women its "special sauce," a key ingredient to success.
Calling all HuffPost superfans!
Sign up for membership to become a founding member and help shape HuffPost's next chapter
BEFORE YOU GO
PHOTO GALLERY
Jessica Alba Through the Years