The ombre-haired actress and her 4-year-old daughter were seen taking a walk in Beverly Hills on Wednesday wearing adorably coordinated black leather jackets, gray tights and scarves. (Honor went rogue with her silver booties, which we actually prefer to her mommy's.)
If this mother-daughter matching is going to become a trend, we're so on-board... as long as it's limited to cute celebrity kids and Hollywood moms with stylists. Otherwise things could go seriously awry.
Check out the stylish Alba ladies, below.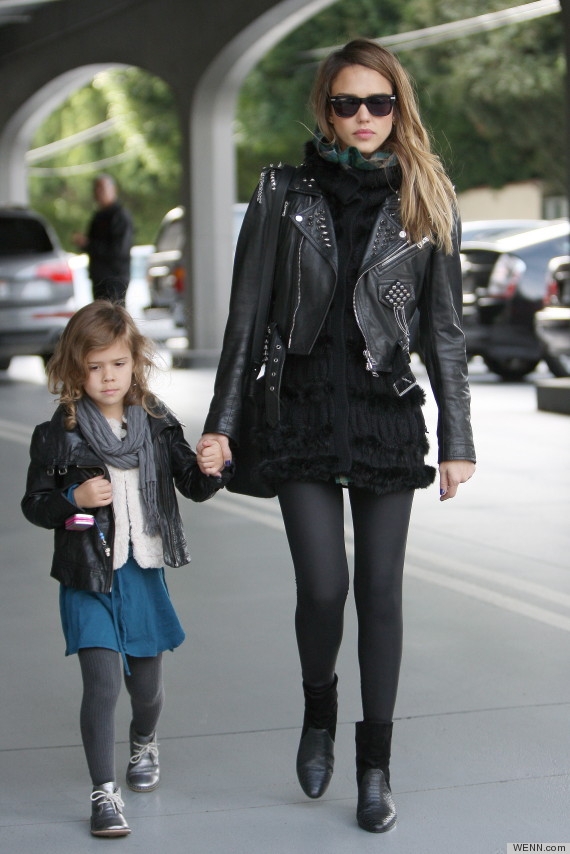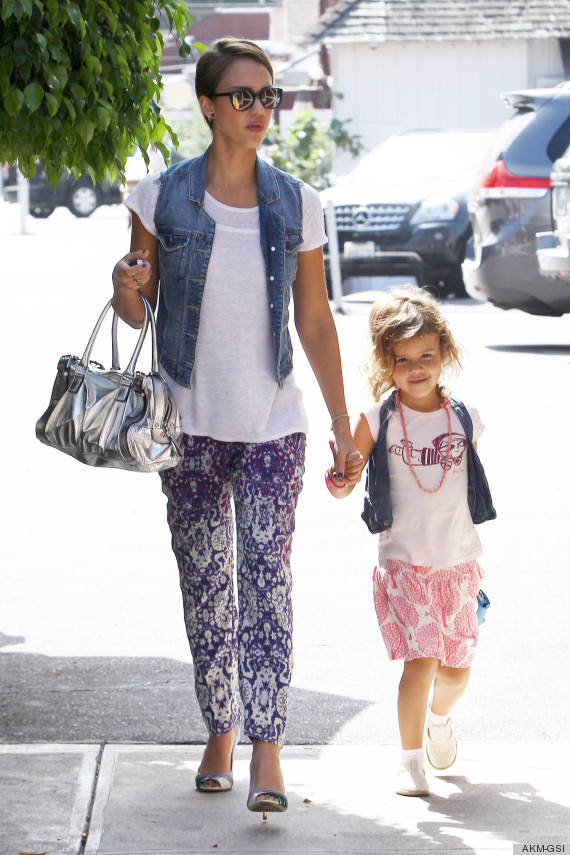 See more mommy-and-me stylishness!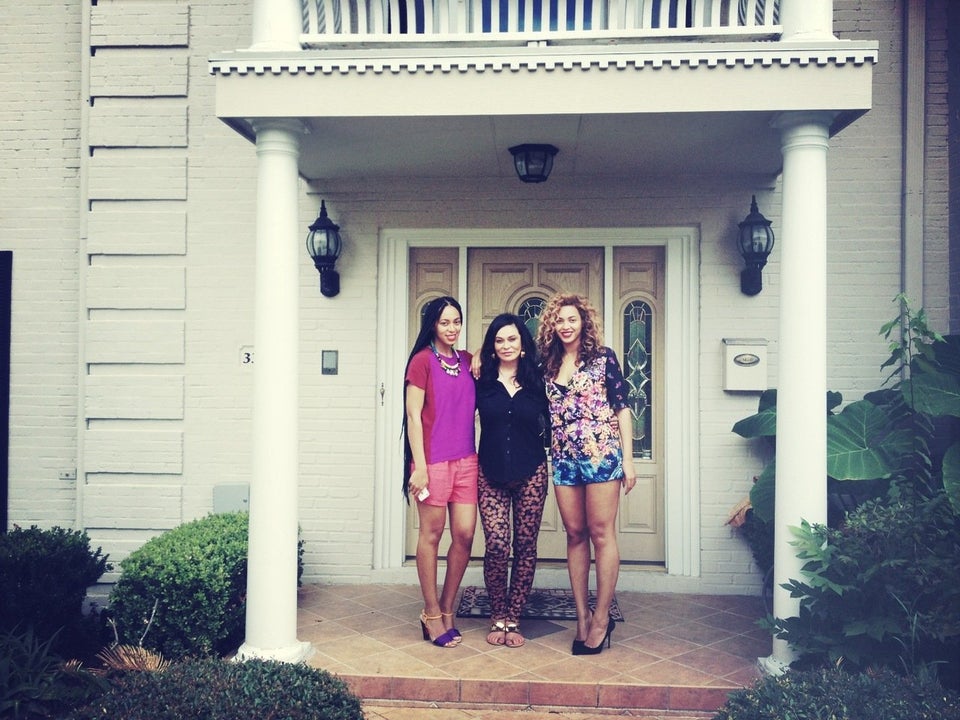 Stylish Celebrity Moms and Daughters