Jessica Alba is a woman who knows her jeans. Frequently snapped in trendy looks like colored and distressed denim, the actress can now add another style to her fashion CV: drop-crotch jeans.
While making a Starbucks run in Los Angeles this week, Alba wore a pair of boyfriend jeans with a particularly low-hanging inseam. Even though she styled them with a cute pink printed blazer, studded belt and stilettos, we're still left wondering if drop-crotch jeans can be a crowd-pleasing look.
While Alba's pair aren't quite as avant-garde as Jennifer Aniston's harem-like jeans, they're bound to be polarizing. So we'll put it to you: Is drop-crotch denim an acceptable style?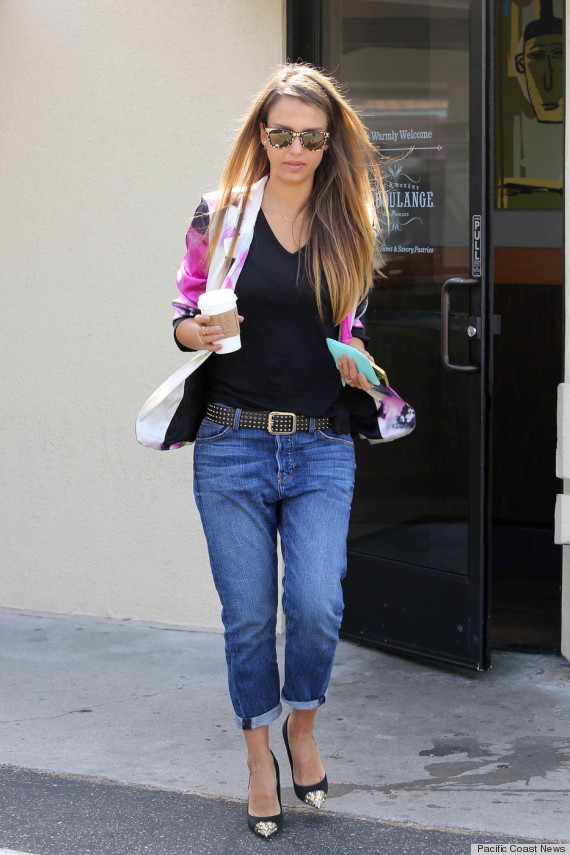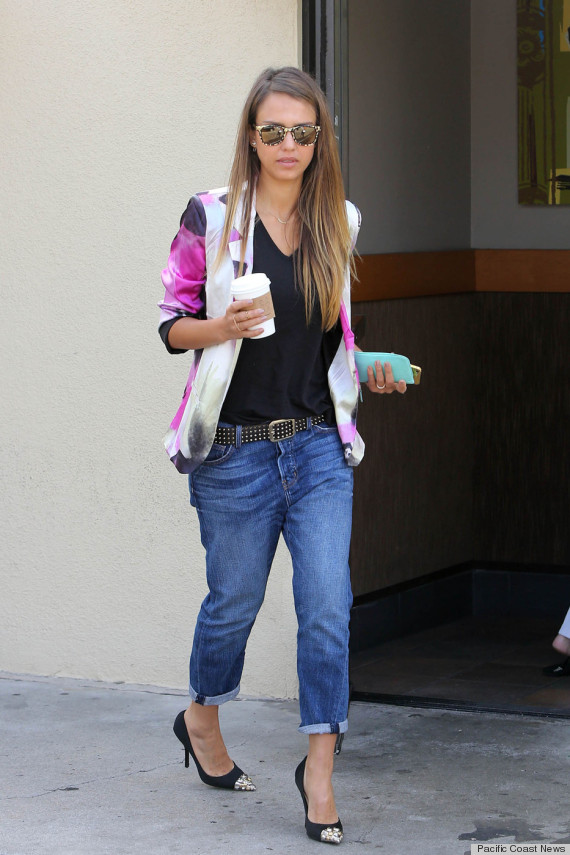 See stars in boyfriend jeans: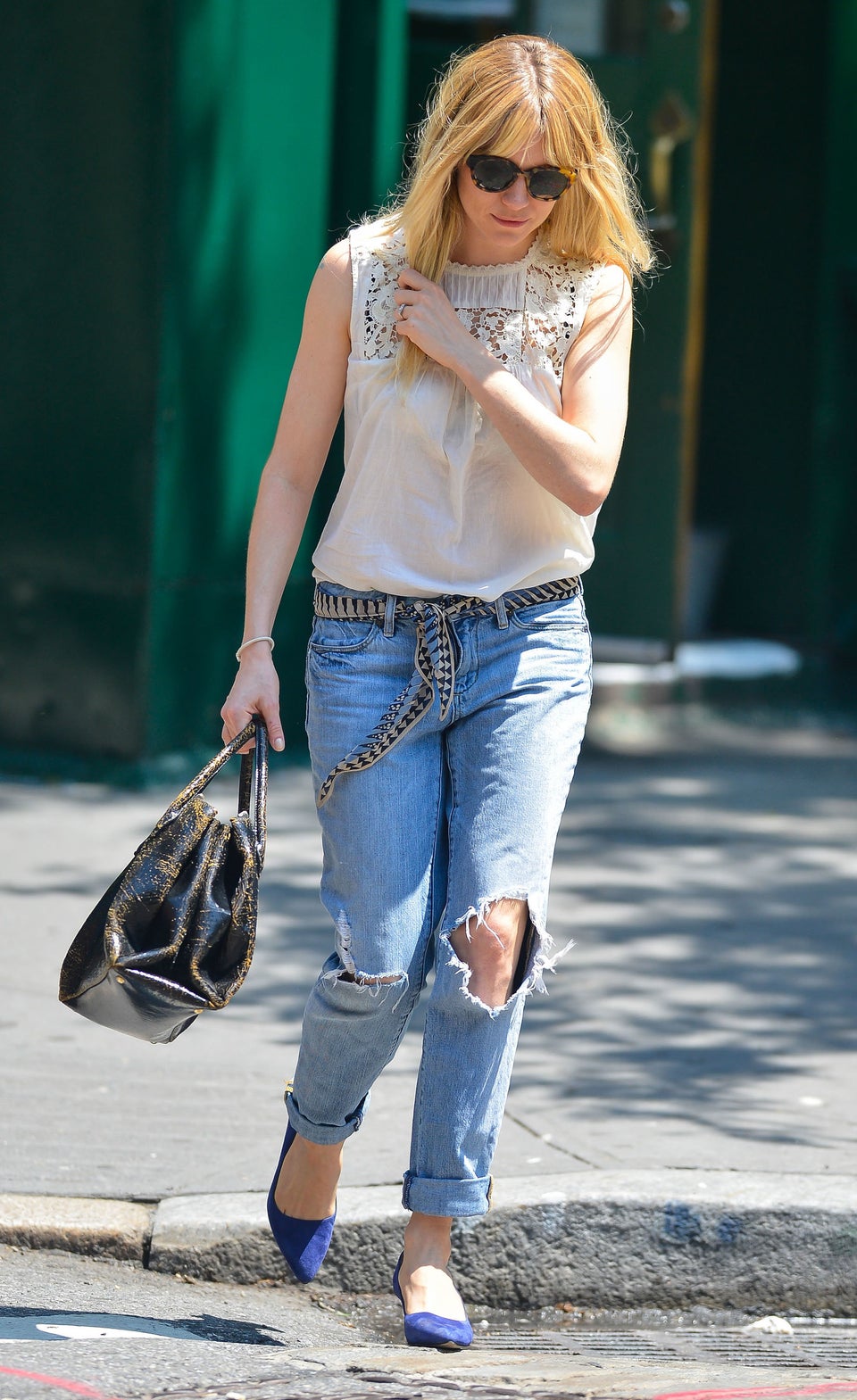 Stars And Their Boyfriend Jeans