Jessica Alba hasn't even given birth to her second child and she's already talking about losing those pregnancy pounds.
A very slender and pre-baby bump Alba graces the cover of this month's Lucky, who she told, "I have a hard time with portion control, so I have 1,200 calorie meals delivered. But I also work out, so basically I'm starving. It sucks. I drink a lot of water."
"In the gym, I have like five things to distract me: TV, iPod, magazines. Working partners are good, too, so you can chat and not just drown in your own misery."
Alba, who had her first child Honor with husband Cash Warren in 2008, has been open about body issues in the past, in 2010 she told GQ that since giving birth to her daughter, her breasts were saggy, she has cellulite and her hips were bigger, telling them she felt "every actress" is now better looking than her.
While Alba dropped the weight she gained after her first pregnancy quickly, it's surprising and worrisome to hear her speaking about starving herself.
The actress has also spoken about her battle with anorexia. She told Entertainment Weekly that to prepare for her role as the ass-kicking Max Guevara on the Fox sci-fi series "Dark Angel," she adopted an intense exercise program and at one point whittled herself down to 100 lbs. And in 2005 she told Glamour, "A lot of girls have eating disorders, and I did too. I got obsessed with it. When I went from a girl's body to a woman's body with natural fat in places, I freaked out. It makes you feel weird, like you're not ready for that body."
Of course Alba is not the only woman in Hollywood who struggles with body image and weight. Take a look at other celebrities who have dealt with eating disorders in the past: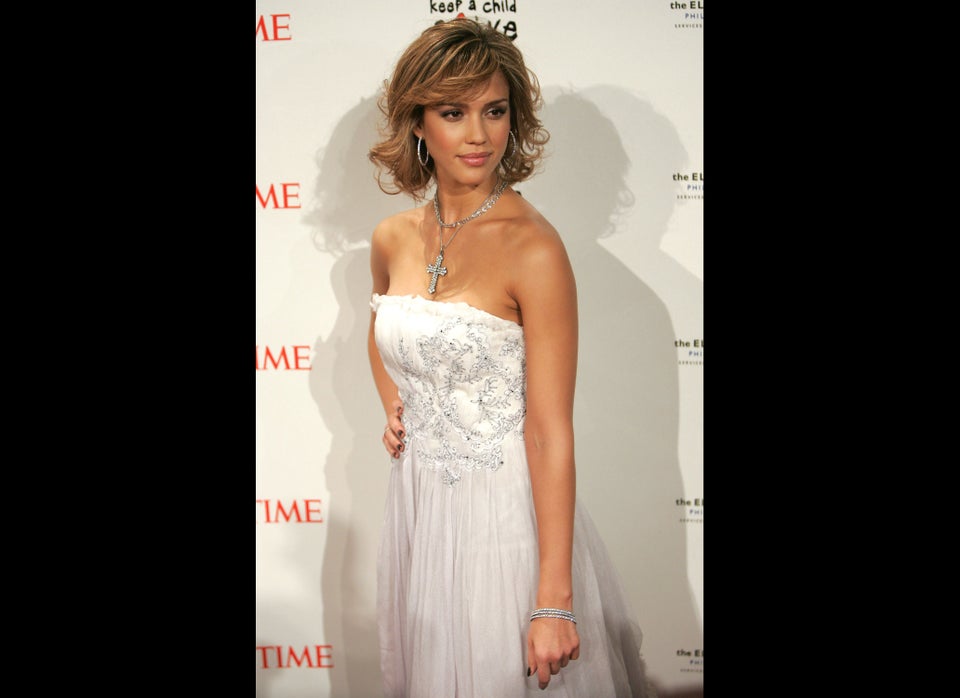 Celebrities Who Have Battled Eating Disorders
Popular in the Community