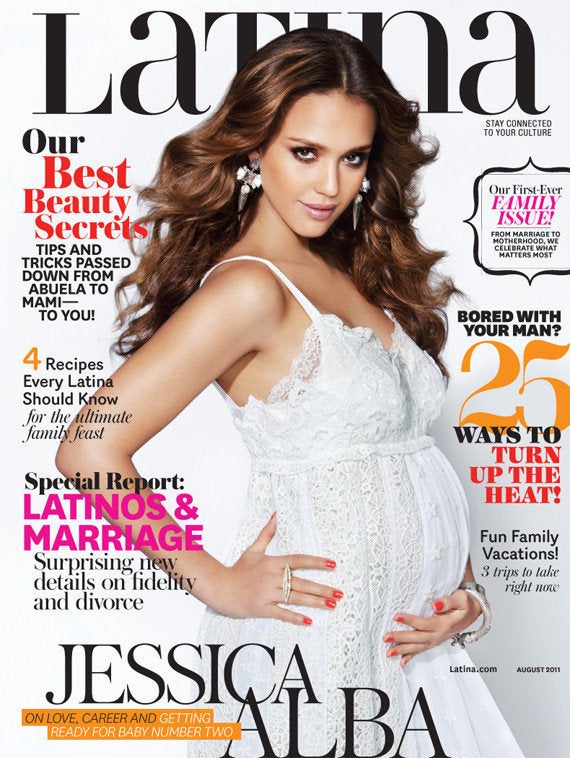 While most stars with child work hard to hide their baby bumps, Jessica Alba proudly flaunts her newest accessory on the cover of Latina Magazine -- and looks outstanding while doing so.
The "Sin City" and "Spy Kids 4" star talks about motherhood, bump accentuation and her career in the new issue, giving some pointers to her fellow actresses about how to handle their growing passengers. Having already had one child (daughter Honor) and announcing in February that her second one is on the way, she's an expert.
"If you are sporting a pregnant belly, it's better to show it than to hide it," she tells the magazine. "If you look in the mirror and you look really wide and frumpy, then you're going to appear really wide and frumpy. The more figure-forming your clothes, even though you have more curves, the better. I like long, thin sweaters that kind of hide my hips and my booty, so there's not a huge emphasis on how big they're getting."
Alba, who is of both Danish and Latin American descent, tells the magazine that her light skin was an issue earlier in her career as she worked to nab roles intended for Latin actresses.
"I certainly knew the significance of 'Dark Angel' because I knew how difficult it was just to get to that point. A lot of people didn't even give me a chance based on how racially ambiguous I looked," she says of the two season James Cameron-produced sci-fi show in which she played a super soldier named Max Guevara. Since then, of course, she's worked consistently, including starring roles in both "Fantastic Four" films, "Sin City," "Valentine's Day," "Good Luck Chuck" and more.
But while she boasts that long resume, don't expect to see the same pace of output from her anytime soon.
"After I had Honor I didn't leave the house for a while," she says. "It was all about changing diapers and feedings and still trying to get back in to the routine of my [acting] thing. I love what I do. But unless it's worth it, I'm not going to spend time away from my daughter. Before I had her, work was all I had. Now it's not."
PHOTO: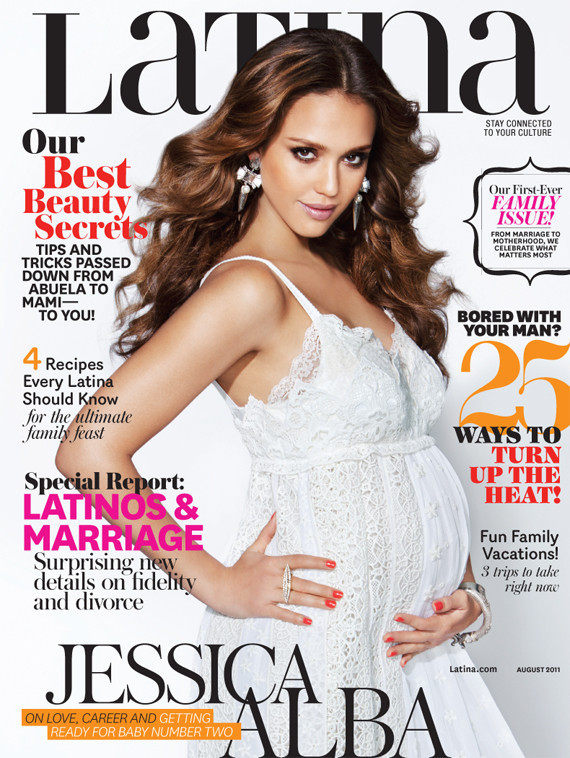 Popular in the Community