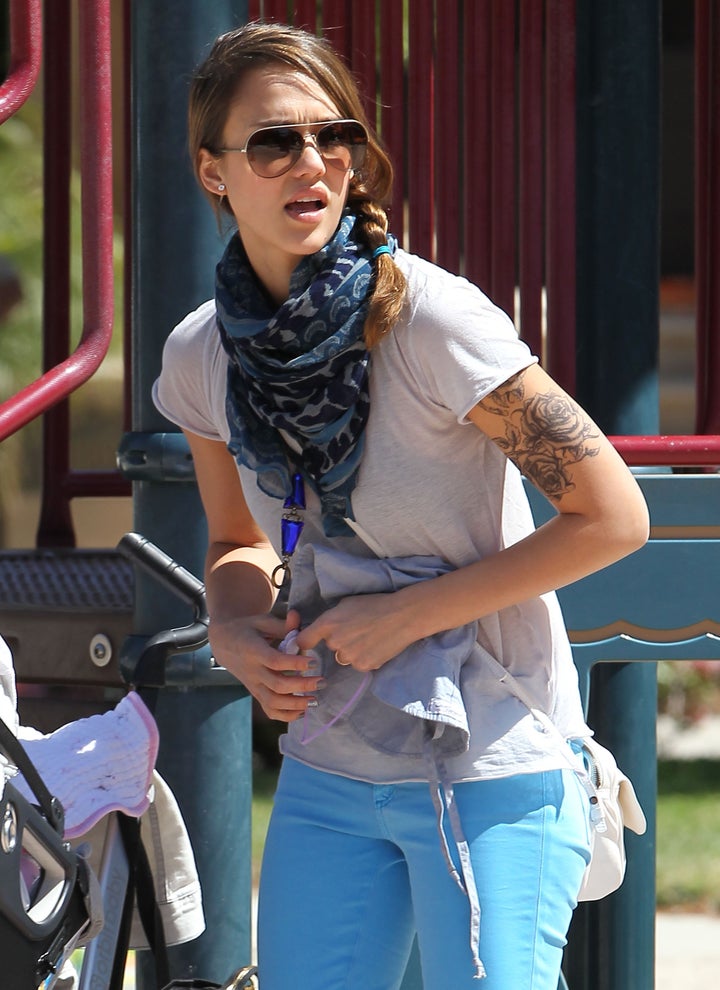 We oohed and ahhed over pictures of Jessica Alba playing with her adorable daughters Honor and Haven in Los Angeles on Monday.
But wait... what's that on her arm?
A huge arm tattoo of roses peeked out from Jess' sleeve.
Our first thought was, whoa! That's a sizable piece of ink for someone who would have a difficult time hiding it in strapless red carpet dresses (if she wanted to).
Scroll down to see Jessica's arm ink and tell us what you think: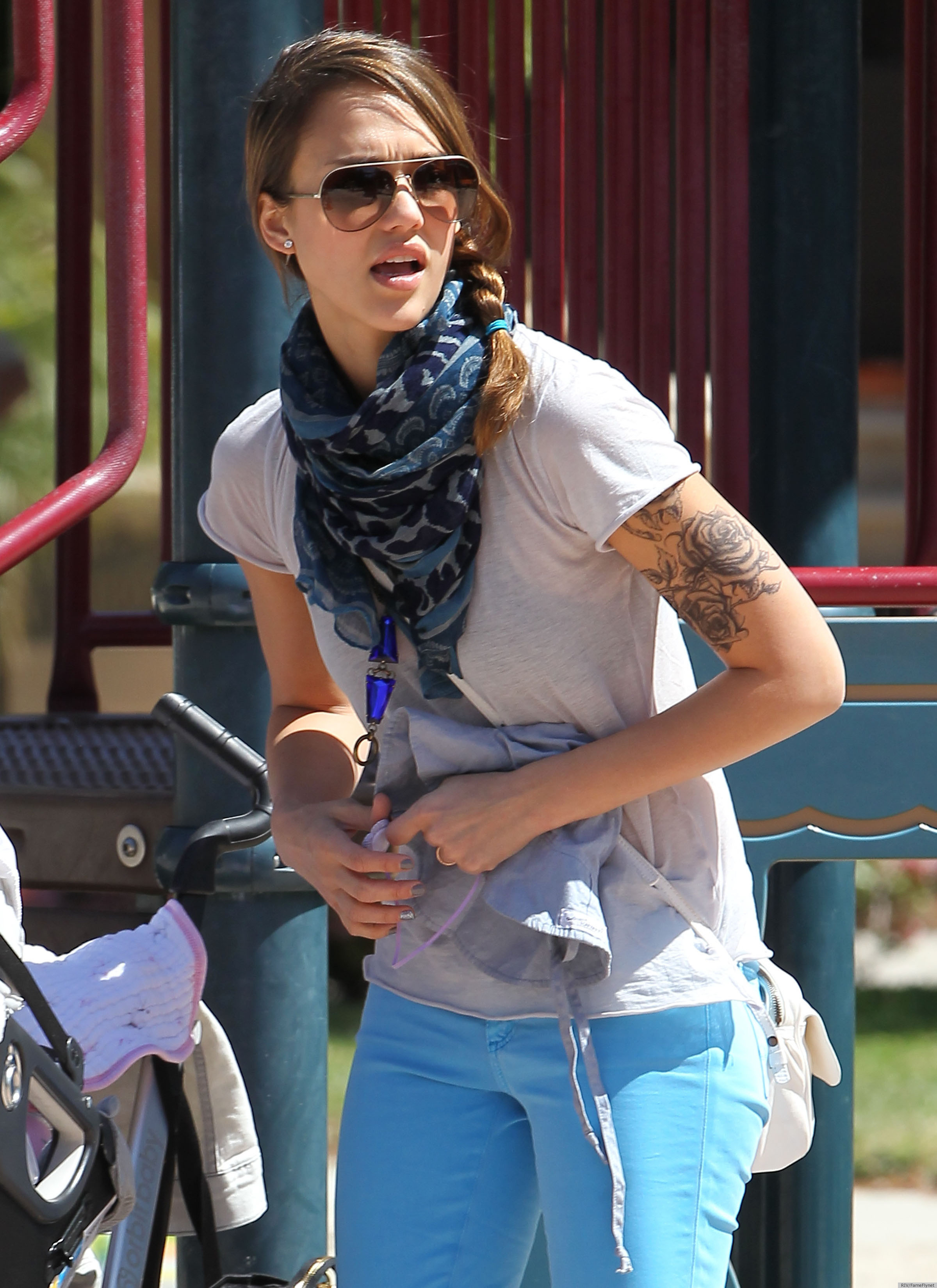 Check out some young celebs with tattoos below!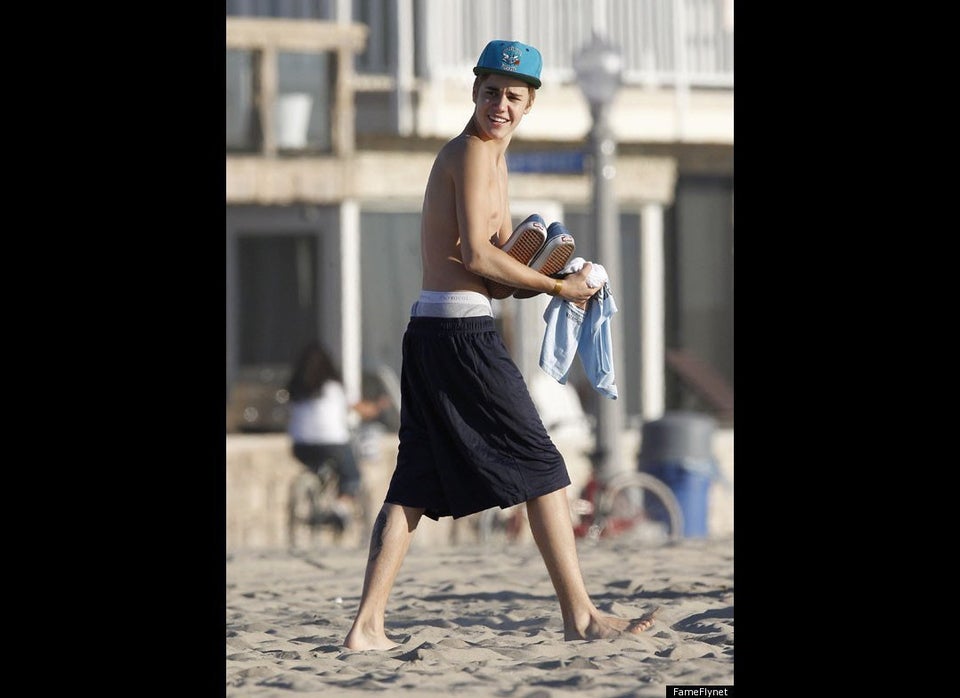 10 Teen Celebs With Tattoos