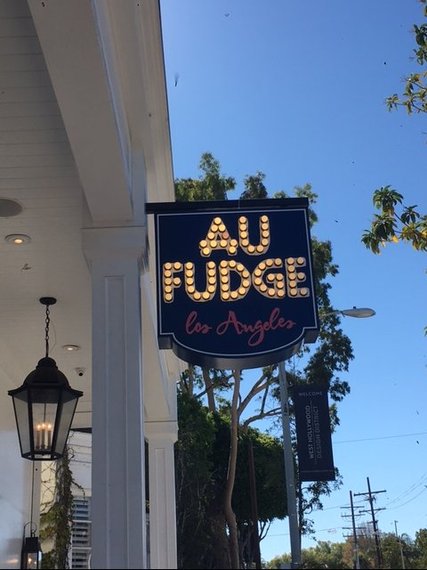 Have you ever wished there was a magical place where people served you delicious organic food, a crisp glass of rosé and watched your kids? It exists! Los Angeles' Au Fudge restaurant is Jessica Biel's enchanted creation and parent utopia. Biel and five other savvy investors came together to build a unique space that reflects a whimsical version of the Waldorf school method, but with a liquor license. Parents rejoice.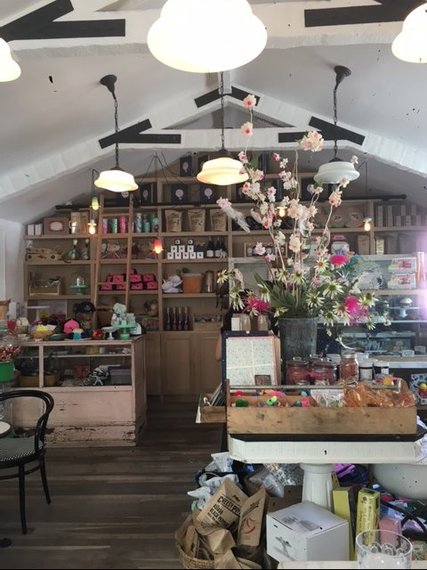 The marketplace/café greets you at the entrance like a modern-day European Mayberry, selling handcrafted and adorable wares. The gleaming wooden Vilac toys will capture your children's imagination and make you feel like a kid again. And there is, of course, fudge. Unless you have a deadly fudge allergy, I suggest you try it and get some to go. It's delicious, and thank goodness since the restaurant has fudge as its name.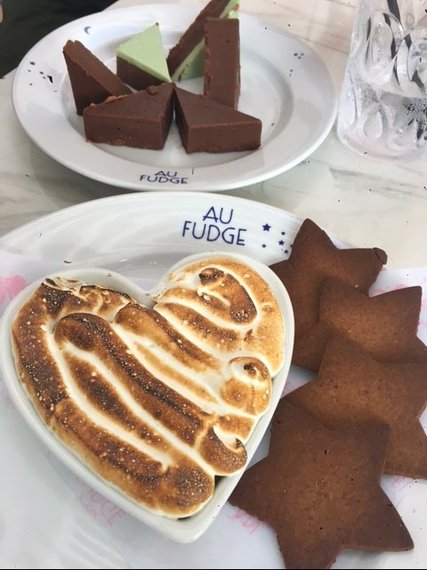 But the best part, by far, is the sunlit playroom run by vetted and lively babysitters. It's $15 per child for two hours of childcare, or sweet freedom, as I like to call it. Happy hour is 3-6pm and only $10. Yes, you can complete an entire conversation with your spouse during dinner while your children are safely occupied in the next room.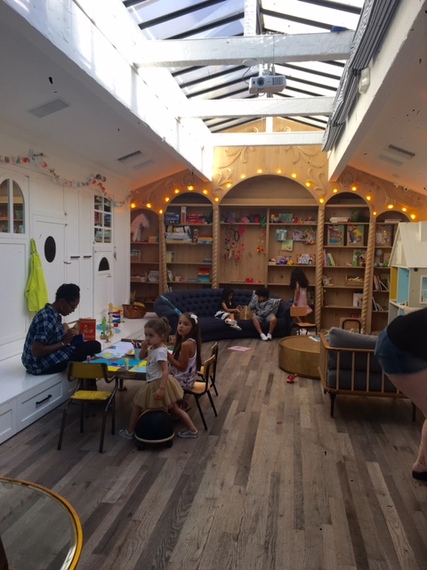 Cost of talking without being interrupted, $10. Cost of getting to tell your husband or girlfriends about your day/purchases/crazy neighbors, for two hours, priceless.
Older kids can entertain themselves with arcade games and the photo booth. Smile, and say "grass-fed cheeseburger".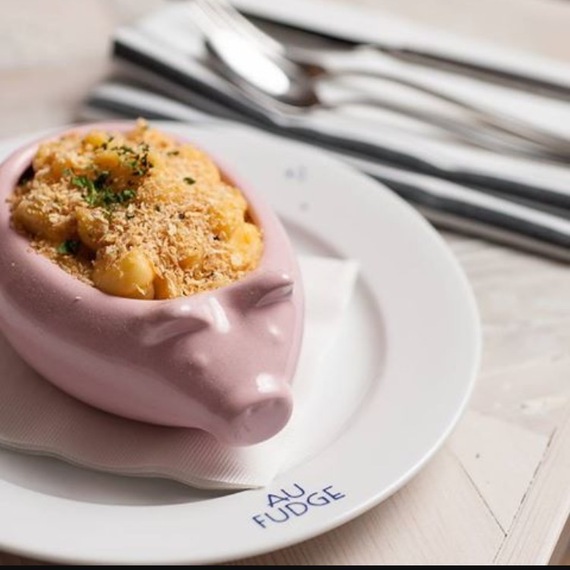 The kid's menu is all organic. The menu and presentation are fun and well-done. If you've ever had mac and cheese served in a pink piggy dish, I think you'd agree, it tastes even better. Treat yourself to the seared arctic char or black Tuscan kale salad. Both pair nicely with the playfully named signature cocktails. Try the MILF drink (low-cal, naturally), or The Hounddog, with the description, "Quit crying and drink this." Take some sips and an Uber and this will be the best play date you've ever had.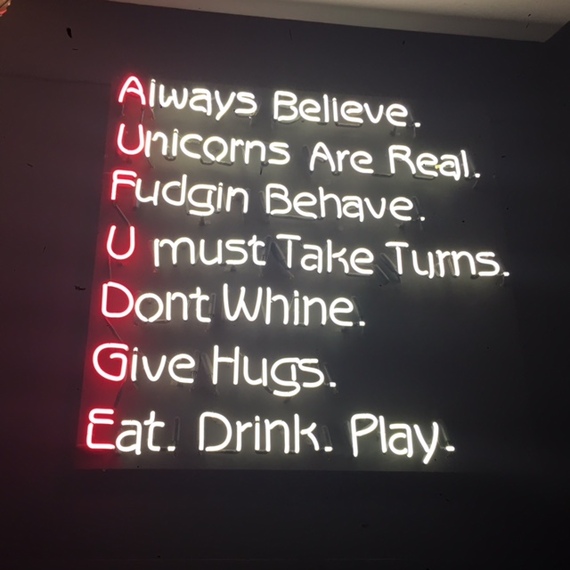 REAL LIFE. REAL NEWS. REAL VOICES.
Help us tell more of the stories that matter from voices that too often remain unheard.