"I wanted the dress to be very romantic and feminine and a shape that I very rarely wear. I have never been crazy about all-white wedding dresses, for me at least. [Giambattista Valli] had created that same fabric in a fuchsia-and-pink combination for a dress in a previous collection, and I asked him if he could create that same pattern in a white combination, and he suggested pink. It was a bit of a leap of faith at the time, but it turned out better than I could have ever imagined. [Putting it on], I felt like I had made the right choice. I felt elegant. And it moved like a dream."
So there you go -- she definitely wasn't following any trends, just her own intuition (with some help from a first-class Parisian couturier). We're actually big fans of the dress, which exuded Old Hollywood glamour alongside Timberlake's traditional tuxedo.
But hey, that's just us. Check out some wedding pics and tell us: is this dress growing on you?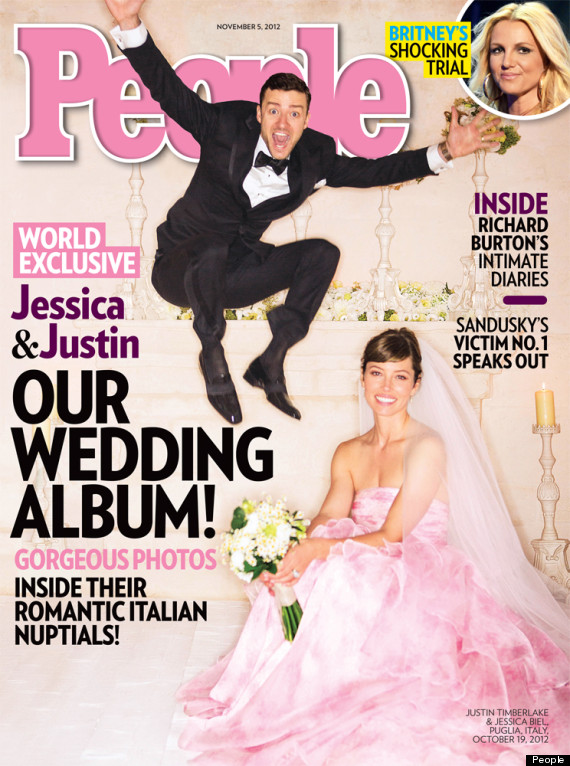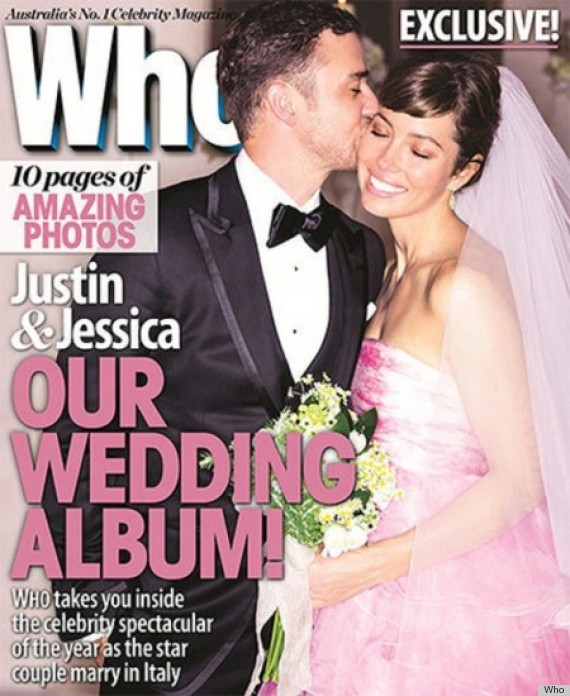 See more colorful bridal gowns!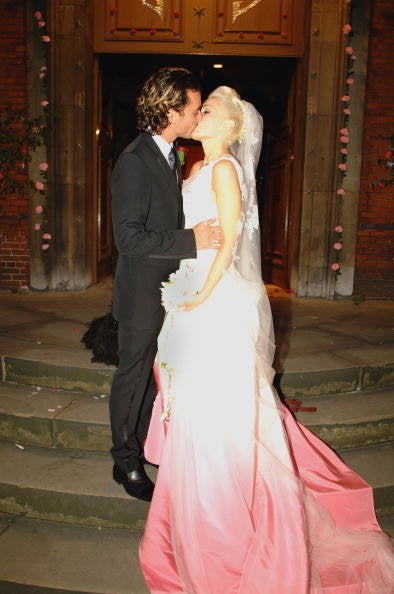 Celebs in Non-White Wedding Dresses
Related