It's been a strange few years for "Grey's Anatomy" fans. Over the last three seasons, series regulars and fan favorites Sandra Oh (Cristina Yang), Patrick Dempsey (Derek Shepherd) and Sara Ramirez (Callie Torres) have all exited the long-running ABC show. It's been tough to say goodbye, but that's just the way it's going to be, at least according to Jessica Capshaw.
Capshaw, who plays pediatric surgeon Arizona Robbins on "Grey's," stopped by Build Series to chat with The Huffington Post about the return of Season 13 last week and shared her feelings on the multiple deaths and departures of beloved characters.
"Thirteen years is a really long time. Think about where you were 13 years ago," she said of the long-running series. "I think everybody's thirst is different. You have an idea that you want to stay somewhere for a little bit and then maybe a longer time ― it's just really person-dependent. And sometimes it's story-dependent ― sometimes a story just has to go a certain way. So, I think [the show] has gotten to go through a lot of different iterations. It's a really long time, so for people to hang in there or exit gracefully or exit abruptly is sort of, I think, par for the course."
Some good news, though: Capshaw herself has already been through a lot on the show, which is why she thinks an on-screen death would be totally out of the question for Arizona.
"No [I don't worry about dying]. I already lost a leg!" she joked. "If I'm going to go, I don't think I'm going to die! I'll exit gracefully."
(Side note: please don't go yet!)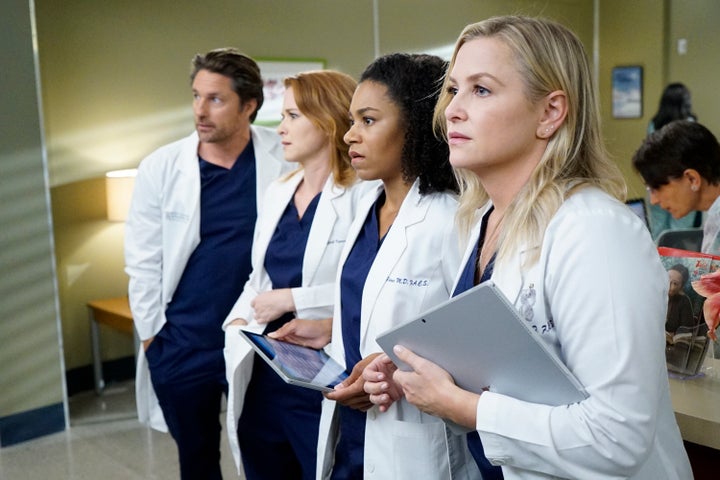 Capshaw also has hope for Callie (Sara Ramirez), whom she knows is "somewhere in Shondaland."
"Listen, it really helped me, because it was a really long period of time to be playing one-half of a partnership," the actress said of Ramirez's exit. "[Their relationship] was so championed and so well-embraced and so beloved, and I felt so grateful for that. We had so much fun doing it, from dancing our hearts out to car crashes and plane crashes. But we had a lot of fun, so for it to end where it ended, it feels so much nicer for me to know that Callie is somewhere in the world and Arizona still exists and she has permission to go and find her own happiness because Callie's not there. I think it would be harder to really move on ... It would've just been a different story, which would have been super fun, too. [But] it's comforting for me to know that that love is not lost. It's just Callie is somewhere else and now Arizona is moving on and trying to find her happiness."
Let's hope Arizona's happiness comes first in 2017, OK?
"Grey's Anatomy" Season 13 returns Thursday at 8 p.m. ET. Watch Jessica Capshaw's full Build Series interview below.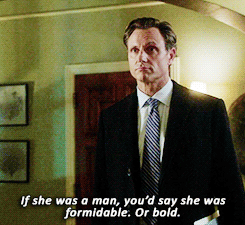 11 Reasons To Get On Board With Shonda Night
Popular in the Community