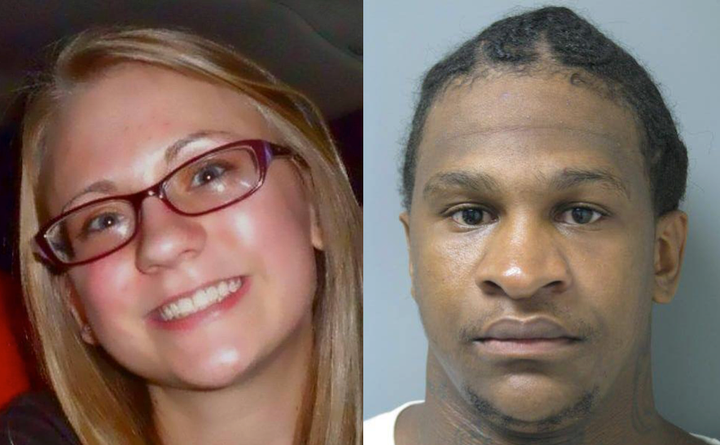 A grand jury has indicted a Mississippi man on a capital murder charge in the 2014 death of 19-year-old Jessica Chambers, prosecutors announced Wednesday.
"Capital murder in Mississippi is a death [occurring] during the commission of certain felonies. In this case, it was third-degree arson," Panola County District Attorney John Champion said at a press conference while announcing the charge.
Chambers was found burned alive near her vehicle in the town of Cortland on Dec. 6, 2014. 
Champion identified suspect Quinton Tellis, 27, as a gang member and three-time felon who is currently behind bars in Louisiana. 
Chambers and Tellis met through friends, Champion said. He declined to share what evidence connects Tellis to the crime or provide a possible motive, but called it "the most unusual case I've ever dealt with."
"Obviously, the way she died was very brutal, very horrendous," he told reporters before dispelling rumors that Chambers had been forced to drink gasoline before being set on fire.
Authorities believe Tellis acted alone in Chambers' death, Champion said.
Chambers and Tellis met through friends, he said. The Clarion-Ledger reports that the pair had some kind of relationship in the weeks before Chambers' death. Champion did not specify what kind of relationship they had, and Chambers' father said she had never mentioned Tellis to him.
Champion said Tellis had been released from prison three months before Chambers' death.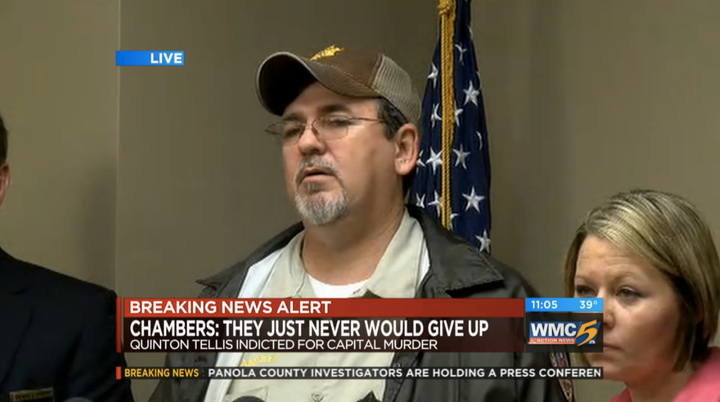 Chambers' family expressed relief and gratitude while addressing the media on Wednesday about the charge.
"I knew they'd find him," said the victim's father, Ben Chambers. "Sheriff said he'd never give up… and here we are today."
"She'll be at peace now," he continued. "I always told her some day it would come, and it did. Just like Mr. Champion said, this is the first step. There's a lot of steps to it, you know. It takes time."
Tellis was arrested in Louisiana eight months after Chambers' death, when authorities say he was found using a debit card belonging to slain 34-year-old Chinese exchange student Meing-Chen Hsiao, the Ledger reported. He is not charged with her murder.
Calling all HuffPost superfans!
Sign up for membership to become a founding member and help shape HuffPost's next chapter