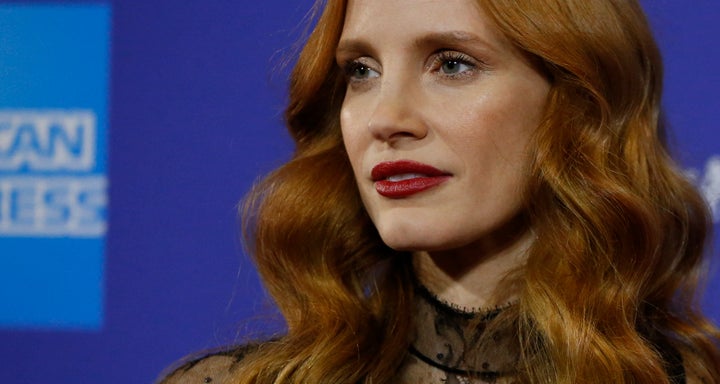 Jessica Chastain does not like the phrase "be a man" ― and she has a good reason. 
The actress debunked the age-old expression in a Sunday morning tweet, writing, "Can we please eliminate the phrase, 'Stop crying. Be a man?'" She added that the "old fashioned stereotype" just isn't working anymore. 
"Let's cherish the vulnerabilities of men. Their lives depend on it," Chastain wrote. "121 Americans die by suicide each day, according to the Centers for Disease Control — and 93 of them are men."
Chastain makes an important point: Suicide is the 10th leading cause of death in the United States and men die by suicide 3.53 times more often than women, according to the American Foundation for Suicide Prevention. White men accounted for seven of every 10 suicides in 2016. 
"Men notoriously don't seek help," Julie Cerel, president of the American Association of Suicidology and a professor at the University of Kentucky School of Social Work, told NBC News last year. "And as people are aging and at a place in their lives where the world isn't looking the way they want, men especially don't know how to reach out and get help or express that they're feeling pain."
REAL LIFE. REAL NEWS. REAL VOICES.
Help us tell more of the stories that matter from voices that too often remain unheard.