The 37-year-old actress attended the premiere for "The Disappearance of Eleanor Rigby" on Saturday wearing an Atelier Versace gown that has us feeling blue, but in a good way. With her radiant red waves and immaculate red pout that matched her manicure perfectly, she looked drop dead gorgeous.
While Chastain could have easily gotten buried in all of the bright blue fabric, the asymmetrical neckline and peekaboo slit helped to break up the heaviness of the gown. And it didn't hurt that she got an extra lift in a pair of Rogier Vivier pumps.
We lift our voices in praise to the fashion gods for this glorious red carpet moment.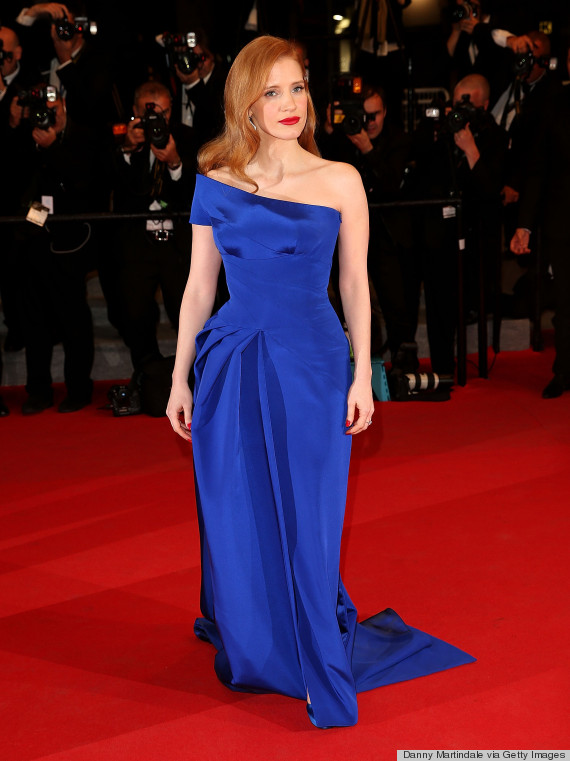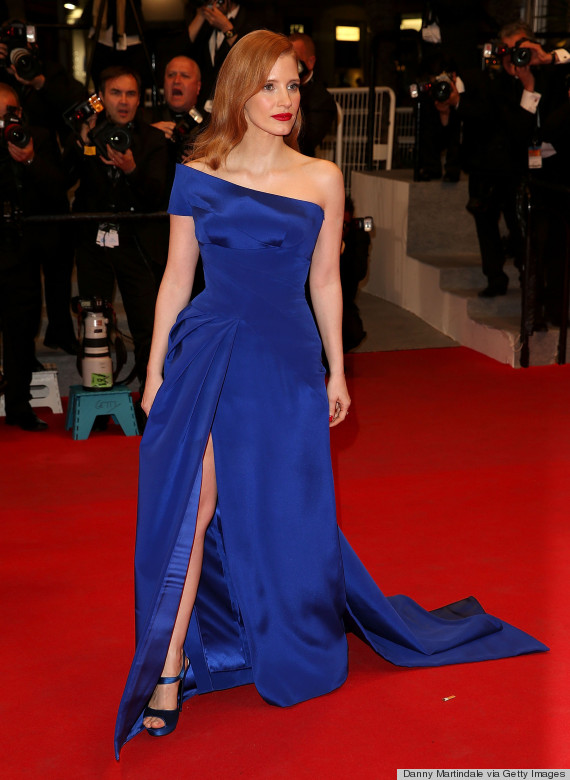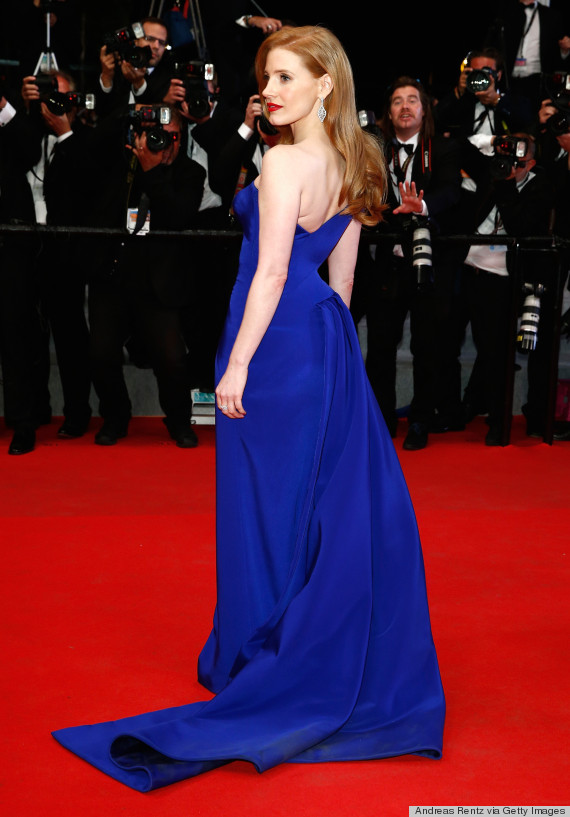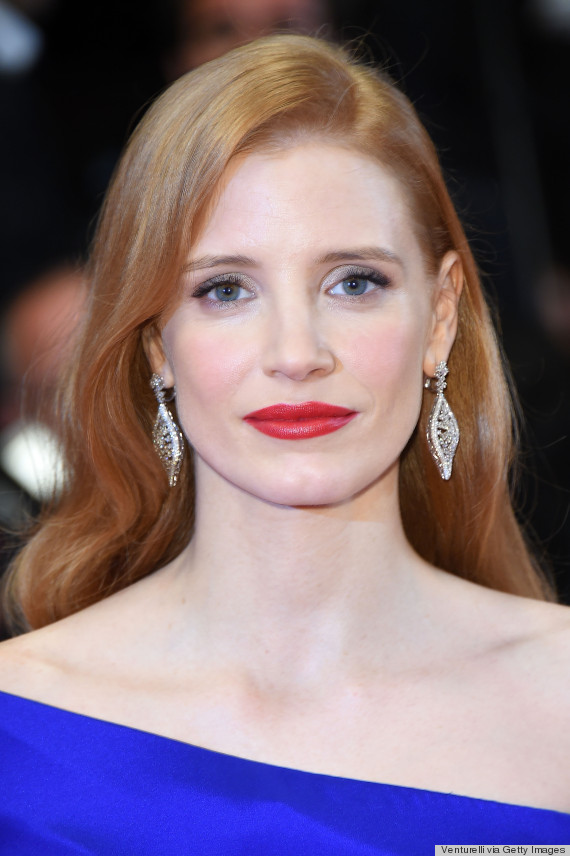 Before You Go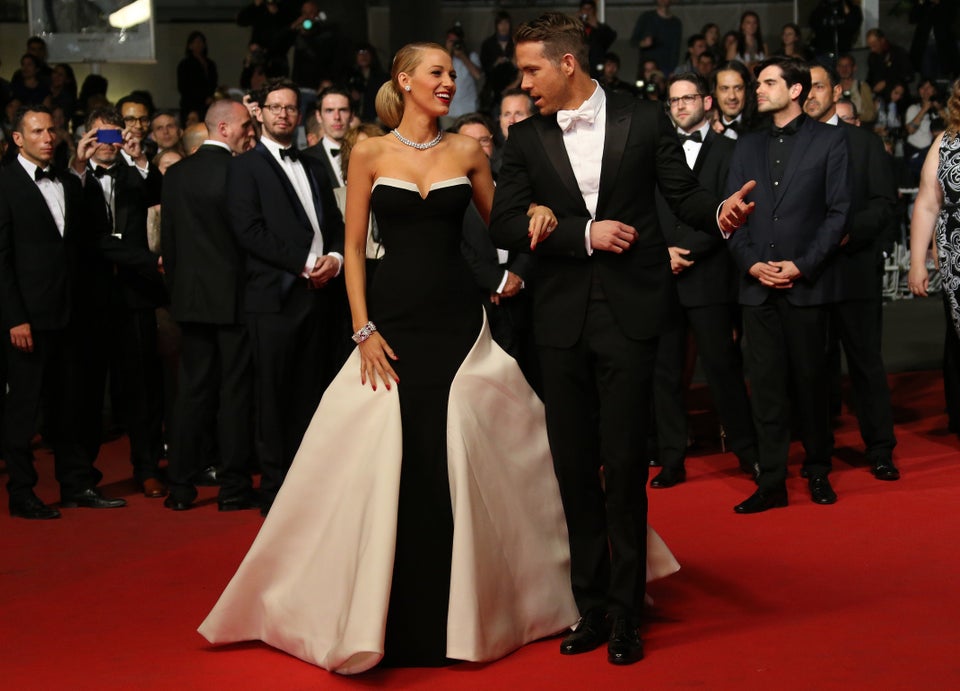 Best of: Cannes Film Festival 2014