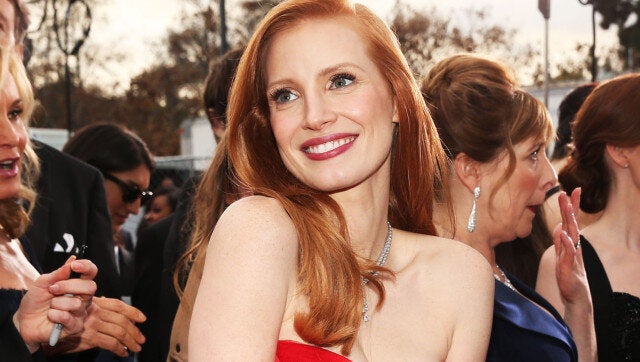 Remember that scene in "Who Framed Roger Rabbit" when Jessica Rabbit tells Roger, "I'm not bad, I'm just drawn that way" while looking impossibly sexy (for a cartoon, that is) in a red bustier gown?
Yah, well we relived that moment tonight during the 2013 Screen Actors Guild Awards when Jessica Chastain showed up looking like Mrs. Rabbit's doppelganger. Seriously, the actress' red satin Alexander McQueen dress and copper Veronica Lake-esque waves made us wonder if Chastain had actually attempted to channel the sultry cartoon character.
The "Zero Dark Thirty" star paired the look with Charlotte Olympia shoes and a diamond necklace from the exquisite Water by Harry Winston Collection (no elbow-length purple gloves, unfortunately). The effect was hyperbolic Old Hollywood -- and we loved it.
What about you? Are you into the Jessica Rabbit-inspired getup?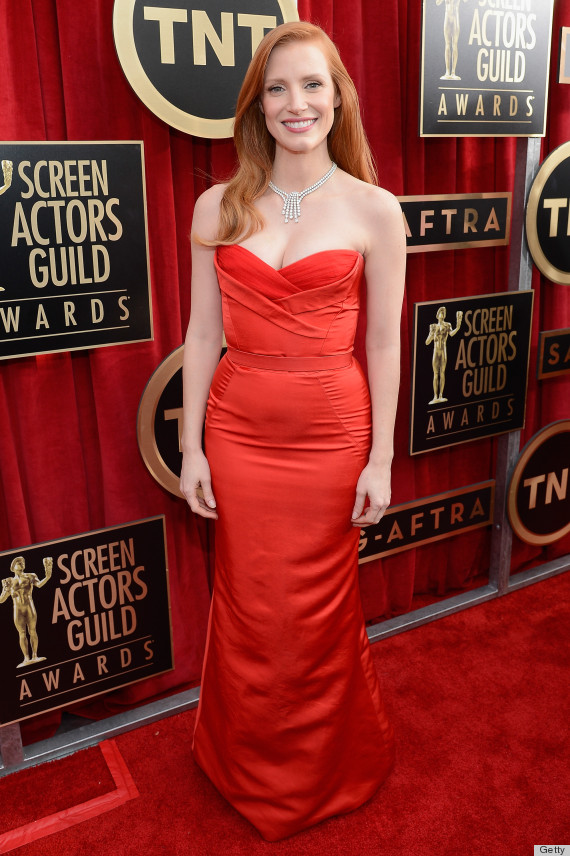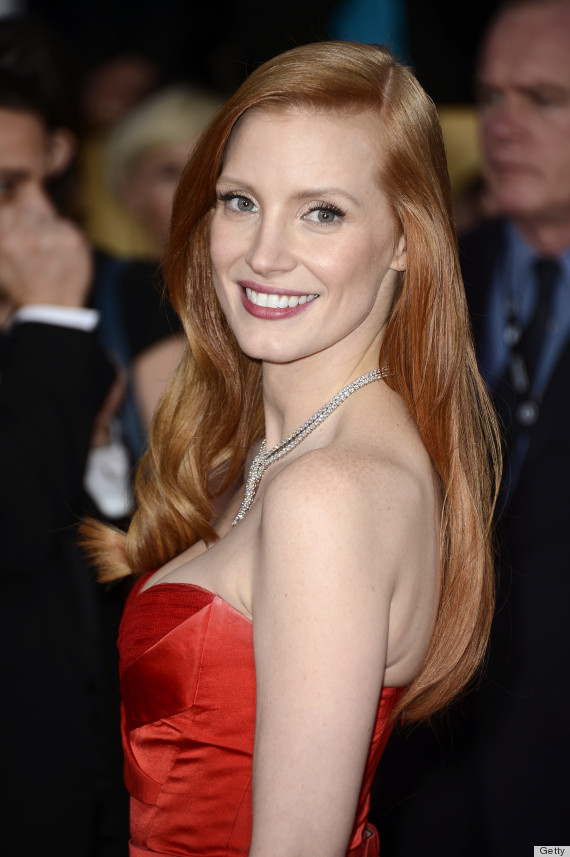 See the rest of the red carpet looks at the 2013 SAG Awards!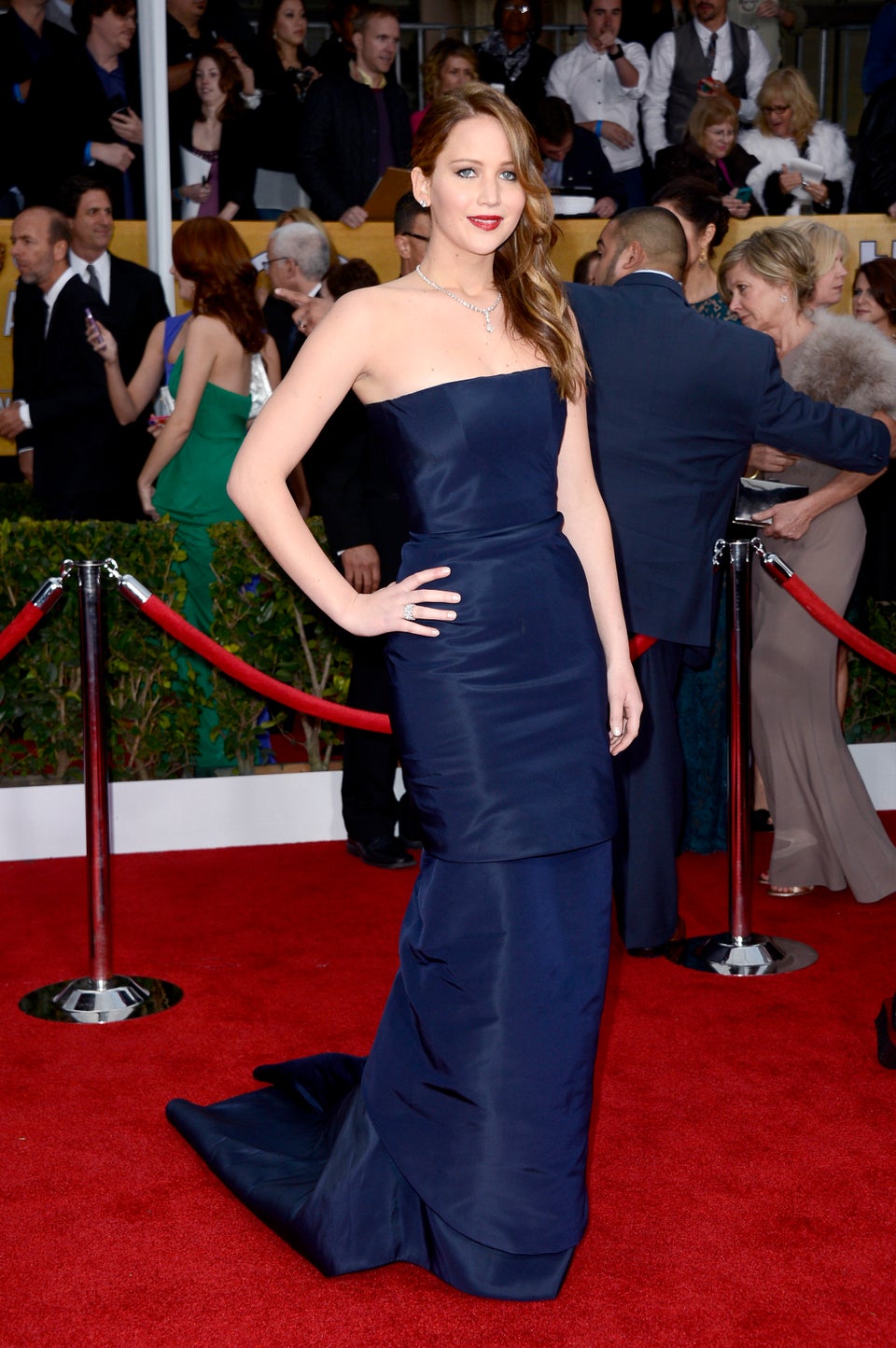 2013 Screen Actors Guild Awards Red Carpet