Jessica Chastain  has been vocal on Twitter about the sexual misconduct scandals that have shaken Hollywood. But not everyone has welcomed her outspoken posts.
The 40-year-old actress recently appeared on "The Graham Norton Show" in Great Britain and she opened up about backlash she received after the Harvey Weinstein story broke in early October.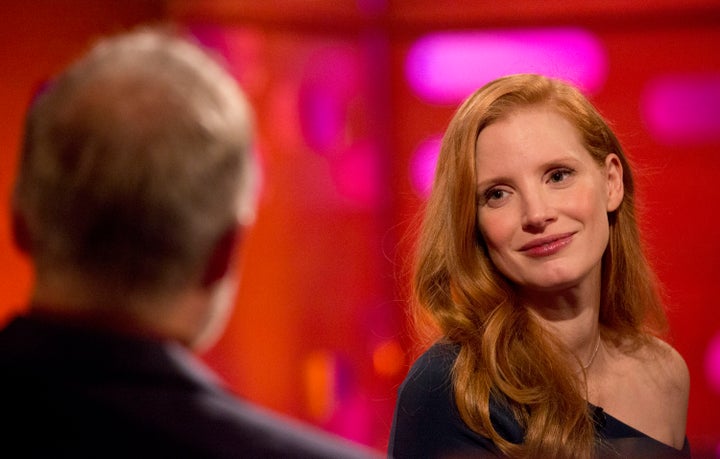 "I was tweeting a lot at the time and actually got an email from a well-known actor that said, 'Calm down,'" Chastain said, per People. "I found that heartbreaking and can only think he didn't understand the movement that was happening."
The "Molly's Game" actress tweeted that she was warned about Weinstein "from the beginning."
"The stories were everywhere. To deny that is to create an enviornment [sic] for it to happen again."
Just last week she tweeted the Time magazine's "Person of the Year" cover story saying, "I am so proud to be a woman. I love you brave warriors."
"I'm going to speak my mind about any injustice that I see. I'm not afraid of anything in terms of that," Chastain said. "And I think the greatest myth that an industry can create is to make people feel like they're easily replaceable. I'm not going to allow that into my life."
REAL LIFE. REAL NEWS. REAL VOICES.
Help us tell more of the stories that matter from voices that too often remain unheard.