Jessica Chastain is officially done making less money than her male costars.
"I'm not taking jobs anymore where I'm getting paid a quarter of what the male co-star is being paid," Chastain told Variety. "I'm not allowing that in my life."
Chastain stated that when negotiating for roles, she makes it a point to ask producers about what they're offering her in comparison to the men in the film.
"I don't care about how much I get paid; I'm in an industry where we're overcompensated for the work we do," the actress explained. "But I don't want to be on a set where I'm doing the same work as someone else and they're getting five times what I'm getting."
The actress admits that sticking to her convictions and her principles hasn't always been easy. Chastain revealed that she recently turned down "something huge" because of the wage gap issue.
"I turned it down, and they didn't come back. I remember afterwards I was like, 'What did I do? Maybe it was a mistake,'" Chastain said.
"But it wasn't, because everyone in the studio system heard what I did. So what you're doing is creating a reputation: Don't bring Jessica something where she's not being fairly compensated compared to the male actor. Even though I lost that film, I've created a boundary. I drew a line in the sand."
Related
Before You Go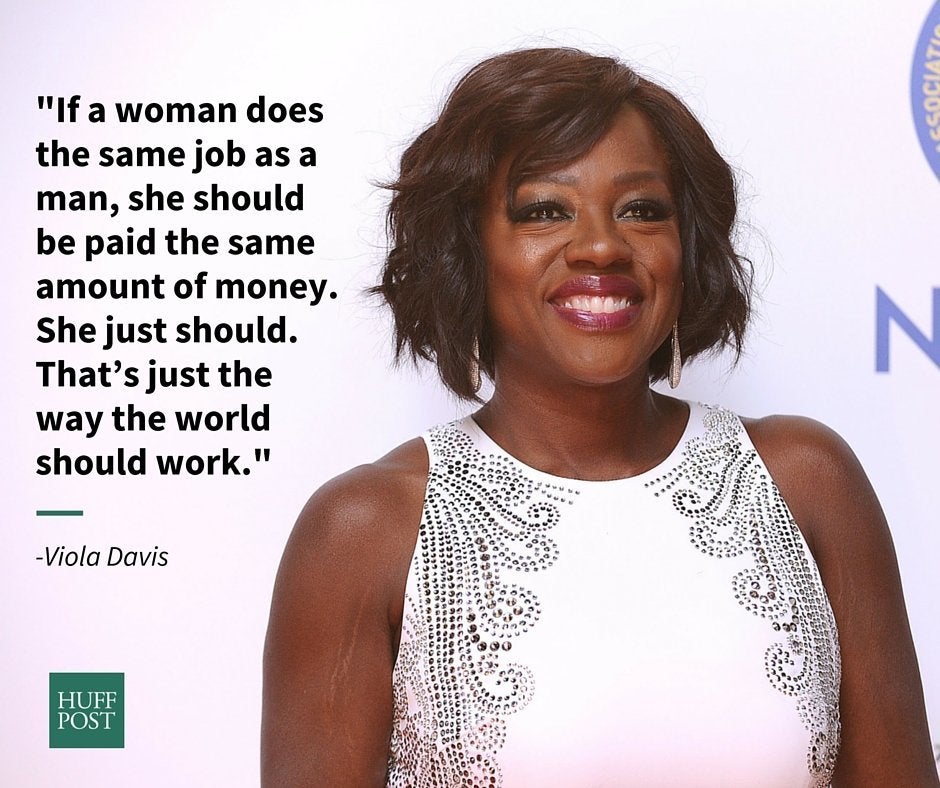 Famous Women Who Know You Deserve Equal Pay