On Oct. 21, Jessica Grubb flipped open her laptop and watched a live stream of her father telling President Barack Obama about her addiction to heroin.
Obama was in Charleston, West Virginia, Jessica's hometown, to discuss the opioid epidemic. When the local newspaper solicited questions for the president from its readers, Grubb's parents asked their daughter if they could tell her story.
"Absolutely," Grubb said, hoping it might help somebody else in need.
If she'd been in Charleston, Grubb would have tried to attend the president's visit herself. But she was in Michigan, where she'd moved for a residential drug rehab program.
Her story, as told by her father that evening, had a more profound impact than she could have imagined. Since that day, whenever Obama has privately discussed the heroin and opioid epidemic with lawmakers, advisers or other White House visitors, the conversation drifted back to the Grubb family.
It was just so relatable. Like Obama, David Grubb is a former state senator, a former community organizer, a father of multiple daughters and a lawyer. "I don't know how you did five," Obama told Grubb, referring to his children. "Two keeps me busy." After the event in Charleston, Obama found David Grubb and his wife, Kate, for a hug.
Jessica Grubb "had a twofold reaction" to her story being shared with Obama, David Grubb recalled. "The one part was, 'Wow, the president's talking about me.' The second reaction was, 'Wow, the president's talking about me. It was bittersweet."
A week later, Jessica Grubb was dead. She was 30 years old.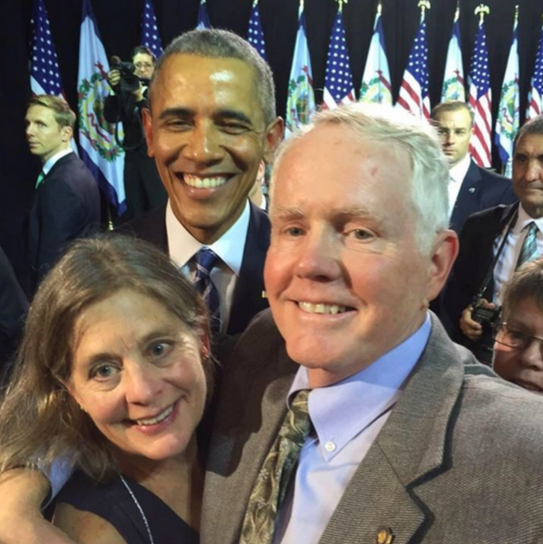 Like the opioid epidemic itself, Grubb's death was complicated. With the president and countless strangers pulling for her, she was let down by a treatment system that resists evidence-based practices and by a medical community that still hasn't figured out how to incorporate substance-use disorders into treatment mandates.
"Everybody has seen that she died, and most people assume that well, it must've been a heroin overdose," Grubb said. "But it wasn't. That wasn't what happened."
While the cause of death was, in fact, an overdose, it wasn't heroin. After unrelated surgery, Grubb was prescribed 50 pills of oxycodone, a powerful opiod pain medication. She was discharged from the hospital with an IV port in her arm that makes it easier to pump medications into a blood vessel. She never had a chance.
As word of her death spread, the letters poured in to her family. Among them was a handwritten note from Obama.
"Michelle and I want to offer our deepest condolences for the tragic loss of Jessie," the letter reads. "Your willingness to share your family's story left a powerful impression on me and has helped accelerate efforts to deal with this national epidemic of addiction."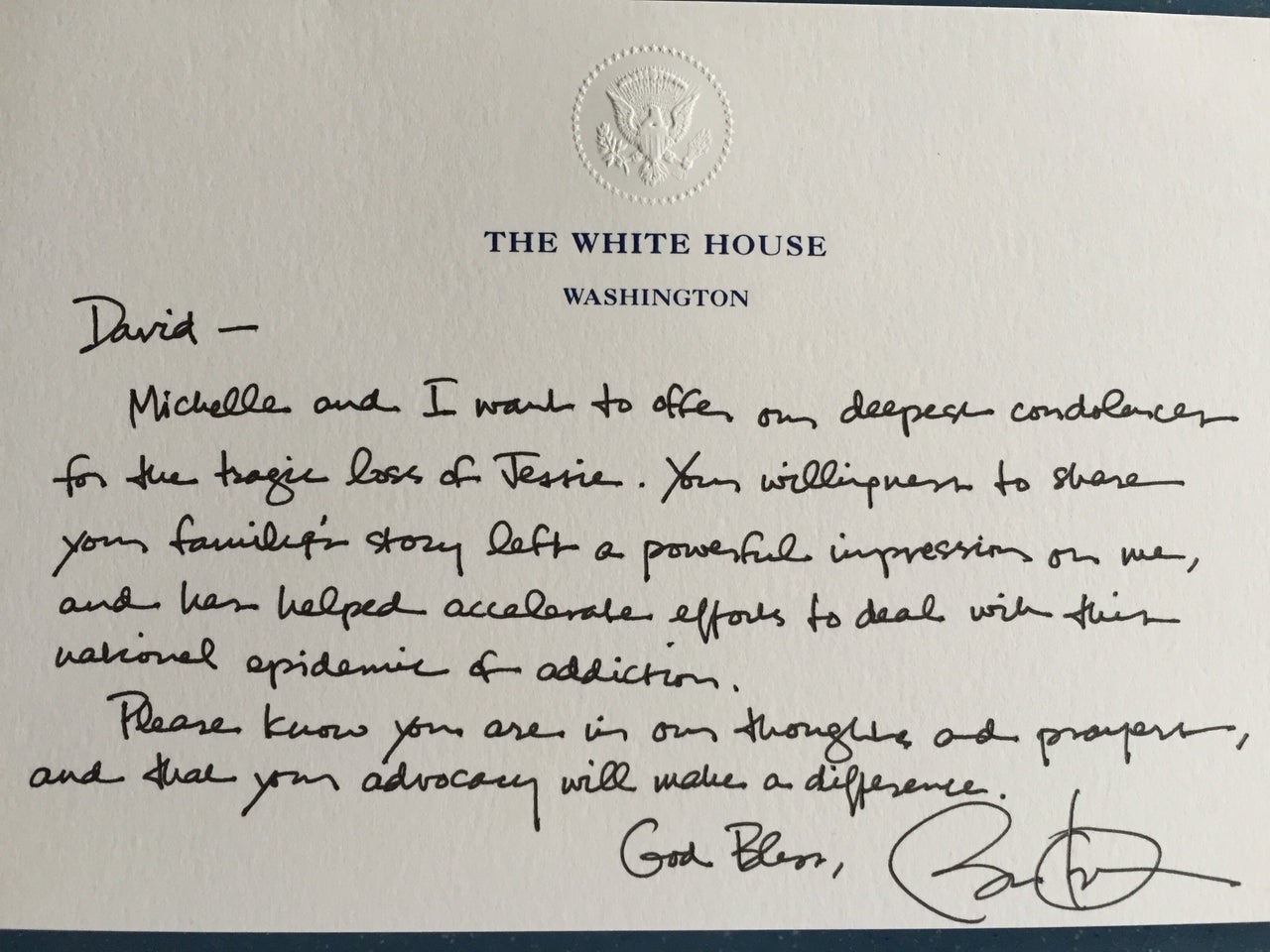 There was a time before heroin took over Jessica Grubb's life. "She was an incredible achiever, she made straight-As, she was smart as a whip, involved in social change," her father said.
On March 19, 2003, she stood up and walked out of Capital High School, leading a handful of students with her. It was the first day of the war in Iraq. "On a day like this, business should not go on as usual," she said that day.
For her act of civil disobedience, she was rewarded with her first and only suspension -- three days.
It was a proud moment for her parents. David Grubb, the community organizer, had spent much of the 1970s working with Ralph Nader, then at the peak of his political power. "I felt like she was carrying on the tradition," her father said.
After high school, Jessica went to the University of North Carolina at Asheville. In her freshman year, she was the victim of a sexual assault that altered the trajectory of her life. She came home to West Virginia a changed person; a friend introduced her to heroin. "All her problems went away and she didn't feel any pain," explained David.
Jessica would spend the next seven years battling addiction, including four stints in rehab. Judah Walker, her former boyfriend, described her as fun, intelligent and artistic, but ultimately undone by an addictive personality. The two would spend days in a hotel room at the Best Western in Charleston, where he worked. Friends (two of whom have since died from overdoses) would come down from Columbus, Ohio, with dope.
"We would get high and eventually we needed it to feel normal," Walker said. "We both continued to do our art together and we would write a letter to each other every single day. She would read a lot, and I would read a lot too. We would walk all over the city."
At some point, Walker recalled, Grubb began stealing money from her parents to support her habit. They got her on a program in Charleston that provided suboxone, a synthetic opioid prescribed to help recovering addicts break the habit. But it didn't stick. One of the last times Walker saw her, he said, was when he dropped her off at her parent's doorstep in 2010.
"She was just completely out of it," he said.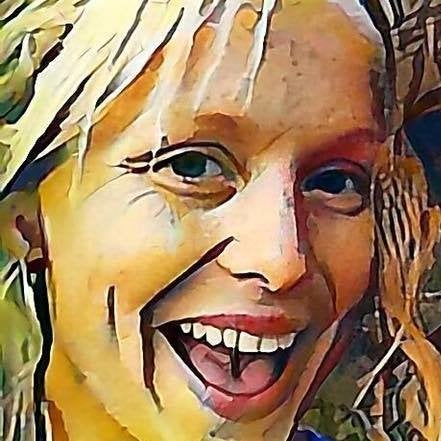 Grubb's first overdose was on Aug. 15, 2015. Her mother found her blue on her bedroom floor, a tourniquet around her arm and a needle next to her. Paramedics revived her. "[I]t literally scared her to death," David Grubb said of his daughter. "I mean, she knew that it happened to other people, but I don't think she really thought it could happen to her, that she could control it."
Her parents got her into a long-term rehab clinic in Michigan called Dawn Farm, a working farm that embraces the principle of "abstinence-based" recovery -- meaning it shuns medication-assisted therapy, which scientific evidence says is the most effective form of treatment.
This is an increasingly anachronistic approach. An addict's brain can take years to heal. Getting clean without addressing the addiction itself can leave a person with relentless cravings. A relapse after a period of strict abstinence can often be the most dangerous kind, as the addict's tolerance for drugs is down. (An official at Dawn Farm said that some patients could use medication-assisted therapy on an individualized basis.)
"In a nutshell, we believe the benefits of maintenance medications are frequently overstated," Jason Schwartz, Dawn Farm clinical director, said in an email.
Jessica Grubb spent several weeks on the farm. At some point, the facility wouldn't let her continue, her father said, saying it couldn't deal with Grubb's addiction until she first addressed her eating disorder.
"For some reason, they felt like the anorexia problem had to be addressed before the drug problem," David Grubb said. "We begged them to let her stay, because there weren't any facilities that we could find anywhere near this area that really dealt with dual diagnosis. So she even went to a psychiatrist in Grand Rapids, who indicated to her he didn't think the eating disorder problem was her major problem, that the addiction was the more important one, and we were hoping armed with that information she'd be able to get back into Dawn."
Schwartz wouldn't comment specifically about Grubb because of confidentiality laws. In the past, he said, Dawn Farm has partnered with other providers to help patients with eating disorders. "Clients are never cut off because residential wasn't the right fit at a particular point in time," Schwartz said.
Even without Dawn Farm's help, Jessica Grubb seemed to thrive. She got fast-food jobs, found a roommate and an apartment in Ann Arbor, and went to regular meetings.
"I loved her, but I saw her pain," said Christina Thompson, who worked with Grubb at UNO Pizzeria & Grill prior to her time in Michigan. "Just like a lot of people, she was searching for something. … She was such a beautiful, unique soul. One of my true liberal-progressive friends. I was hoping she could beat this."
Through it all, Grubb continued long-distance running. Friends recalled she obsessively jogged, even during difficult patches of her life. It was a way to feel healthy, to feel like something other than an addict. But by the winter of 2016, the running had left her with an infection in her hip bone, requiring surgery.
She went to St. Joseph Mercy Hospital in Ann Arbor for the procedure. Her parents came to be with her, speaking with her doctors to make sure they knew of her addiction and recovery.
After surgery, she told her parents she felt great -- much better than she had the year before, when she'd had similar surgery.
"She'd been sober for six months, she was loving Ann Arbor, she had a tremendous support community there, and she said, '[Getting high is] the furthest thing from my mind. I'm not even thinking about that,'" her father said. "So we felt so good about everything."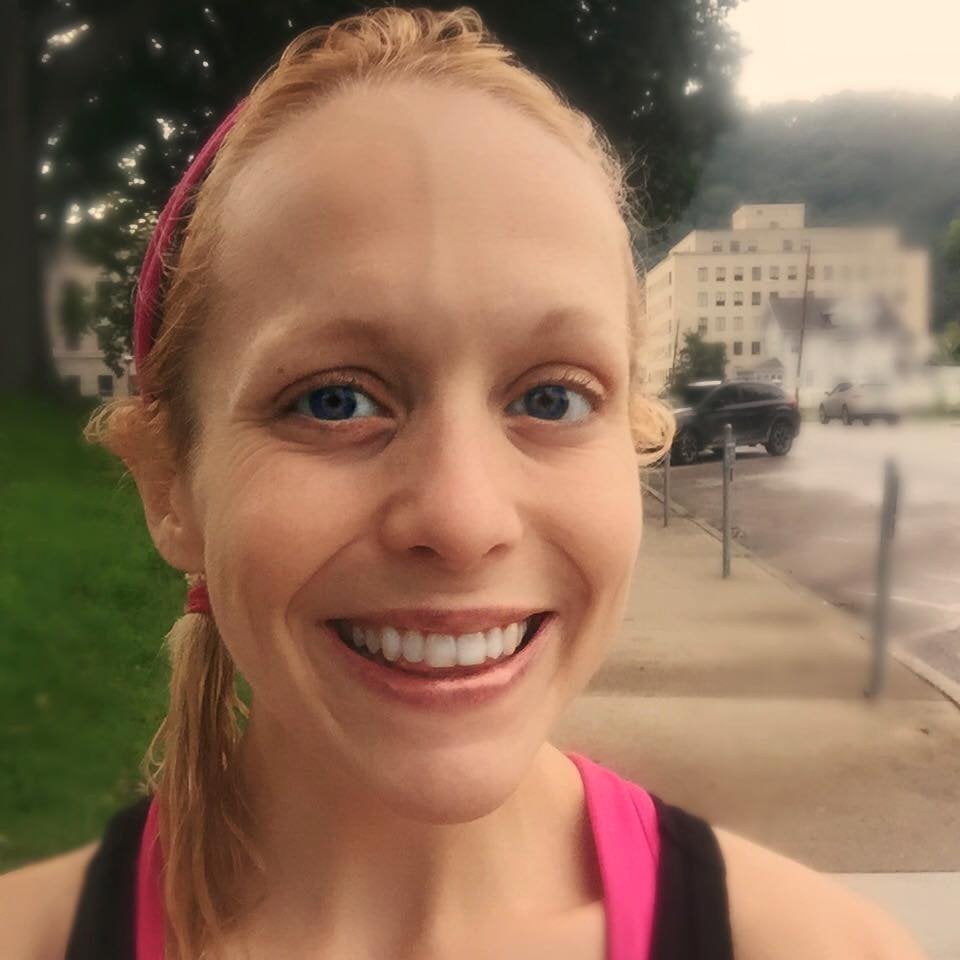 In order to continue pumping antibiotics into her, the hospital sent Grubb home with a central catheter port in her arm. Her parents had objected, but the hospital said there was really no other way to manage her care.
"To us that was a real concern. When an IV drug user has easy access like that, it's just scary," said David Grubb.
On top of that, Jessica Grubb was given drugs. Without her parents' knowledge, she was discharged with a prescription for an extraordinarily powerful opiate -- oxycodone -- and filled it at the hospital.
"Jesse still had that addict's brain," said her father. "I think it was just too much temptation for her to resist."
On March 1, a home health aide showed Jessica Grubb how to use the catheter port and explained her treatment regimen. Her parents phoned that evening. "She said she was tired, she was sleepy, she felt good, she was glad to be home, glad to be in her own apartment, glad to be able to sleep in her own bed and she just wanted to get a good night's sleep and we could talk in the morning," Grubb said.
The next day, the Grubbs called the hospital. The hospital suggested calling the police. "We did, and shortly thereafter we got a call from the police saying Jessie had passed," David Grubb said.
The official cause of death was "oxycodone toxicity," according to the pathology department at the University of Michigan. She was found unresponsive at an unknown time on March 3 at her residence.
In a statement on Monday, Laura Blodgett, a spokeswoman for the hospital, said the St. Joseph Mercy community sent "its deepest sympathies to this family." She said she was "unable to comment about patient information" due to issues of confidentiality.
"As a general matter," Blodgett added, "the hospital works proactively with many kinds of patients and families to best manage post-discharge complex pain needs."
David Grubb said the family hasn't heard from the hospital since his daughter's death.
After Jessica's death, her parents drove to Ann Arbor to pick up her things and to talk to the police. In her apartment, they discovered the prescription for the 50 pills.
"It had a discharging doctor's name. We had never met him," Grubb said. "So I called him and I asked him point-blank, did you know that she was a recovering addict? And there was kind of a long pause and he said no. He had no idea."
"I called him and I asked him point blank, did you know that she was a recovering addict? And there was kind of a long pause and he said no. He had no idea."
Later, her parents said they realized that strangers who had heard her story from the exchange with Obama, or from The Huffington Post article that followed, had begun pulling for her. Hundreds of letters came in. Church groups passed along condolences. Individuals reached out to say they were heartbroken.
But word spread quickly. Along with Obama, Health and Human Services Secretary Sylvia Burwell, a West Virginia native, was at the Charleston event last fall and had been similarly moved. "I was just devastated," Burwell said. "I come from a state where I know these stories and they've been going on for far too long. And I was so hopeful, and then to hear that that had happened. For me, it just makes me all the more focused," she said.
Grubb's legacy could continue in several ways. She had always told her parents that if anything ever happened to them, she'd take care of their autistic daughter, her little sister Emma. In life, Grubb can't fulfill that promise. But she may in death. David and Kate Grubb said they haven't decided whether to sue the hospital. But if they do and prevail, they could put the proceeds toward a home for Emma and others in her situation.
"One of the things that could come from this is, maybe we could find a way to establish a residential facility for not just Emma, but for other similarly situated adult people who have either autism or other developmental disabilities," David Grubb said.
In Washington, meanwhile, Sen. Joe Manchin (D-W.Va.), who served with David Grubb in the state Senate and talked regularly with him since Jessica Grubb's death, has begun exploring the idea of a "Jessie's Law" that would prevent doctors from accidentally prescribing opioids to addicts without knowing about their medical background. Manchin said he had been in touch with top aides to the president, including White House Chief of Staff Denis McDonough, to discuss a holistic way to rethink how addicts receive medical treatment, in hopes of avoiding similar tragedies. On April 13, Manchin went to the Senate floor to talk about her story and advocate for "Jessie's Law."
"We are going to be working with all the hospitals and associations to find out how we can automatically, whether by federal law, identify these people so they are treated differently," Manchin said. "You can't throw that temptation at an addict. There is no way for them to handle it. It is done. It is over."
That the discharging doctor could so easily send a patient out of the hospital with a potentially fatal dose of opioids is a reflection of how the rhetoric around treating drug addiction as a "public health issue" hasn't gotten much beyond words.
"If you're allergic to penicillin, that goes on your record, and if a doctor comes in later and tries to write a prescription for penicillin, it's blocked, you can't do it," said David Grubb. "And the same is true with drugs that interact with one another improperly. Anytime you do that, it's part of the medical records and they're all electronic."
This isn't the case with opioids. Addiction is barely taught in medical schools, and being in recovery isn't routinely thought of as a pre-existing condition.
Jessica Grubb's legacy may find its way into federal legislation. But it also lives on with the president.
On Tuesday, Obama will travel to Atlanta for his second major address on the opioid crisis (the first since Charleston), where he'll announce significant policy changes that could offer a lifeline to those still struggling, but still alive.
Jason Cherkis contributed reporting.
Popular in the Community