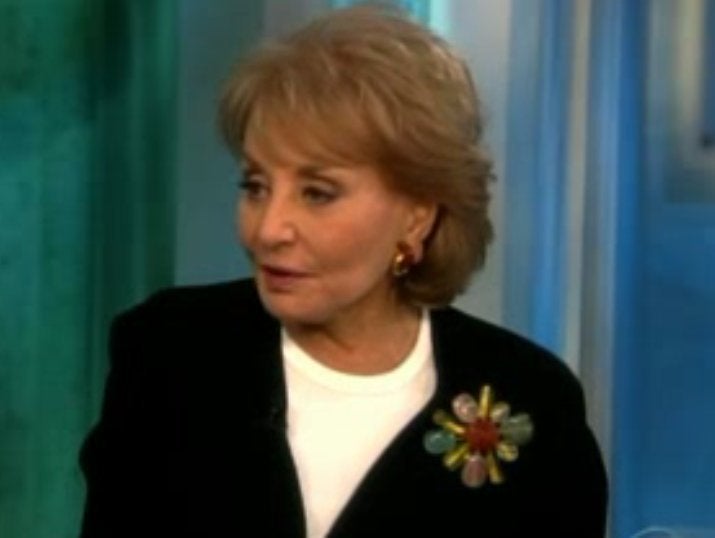 Barbara Walters smacked down a guest who brought up her relationship with a U.S. Senator on Tuesday's "The View."
The show is doing a week of "Where Are They Now?" episodes featuring guests who had 15 minutes of fame years ago. Tuesday's guest was Jessica Hahn, a woman who had a sexual encounter (one she claimed was rape) with televangelist Jim Bakker in the 1980s. The revelation of the incident led to a major scandal for Bakker.
But Hahn bristled when Sherri Shepherd called the incident "an affair"--and she brought up Walters' past for comparison.
"This wasn't an affair," she said. "Unlike, I don't want to be cruel or anything, in your book Audition you had an affair with a Senator," she said.
This was a reference to Walters' admission that she had an affair with Senator Edward Brooke in the 1970s.
"This is about you, my dear. this is not about me. OK?" she said, to applause from the crowd. "I'm very happy talk about my relationships, but this is about you."
Support HuffPost
The Stakes Have Never Been Higher
Related
Popular in the Community