We've all seen them. Whether they sat on our great aunt's mantle or hid inside our favorite thrift store's special glass cabinets. They're bland, vanilla, a bit outdated and oh-so-sweet. Porcelain figurines, those harmless trinkets of pristine femininity, are everywhere. And, thanks to Edinburgh-based artist Jessica Harrison, some of them are in dire need of a tourniquet.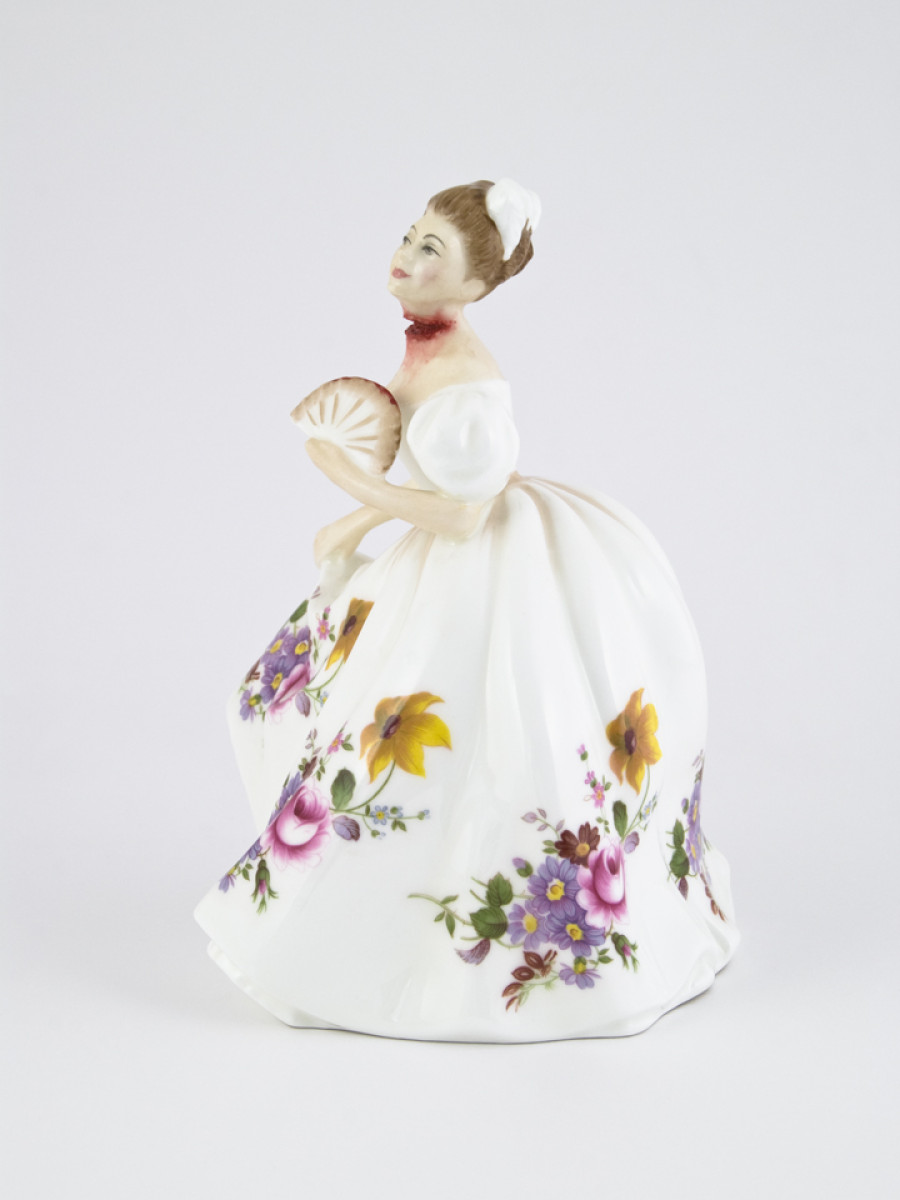 Mairi
Harrison's series "Broken" features found, mass-produced porcelain figurines that have been stabbed, maimed, beheaded or skinned -- their poised posture withstanding the injuries, however serious. Through her work Harrison toys with the relationship between interior and exterior, especially in respect to the female body, and explores what happens when our expectations of pristine forms are ruptured. Her porcelain dolls smile cheerily with their flawless up-dos and tightly wound bodices, despite the bloody masses of guts and innards pouring out from inside their lace gowns.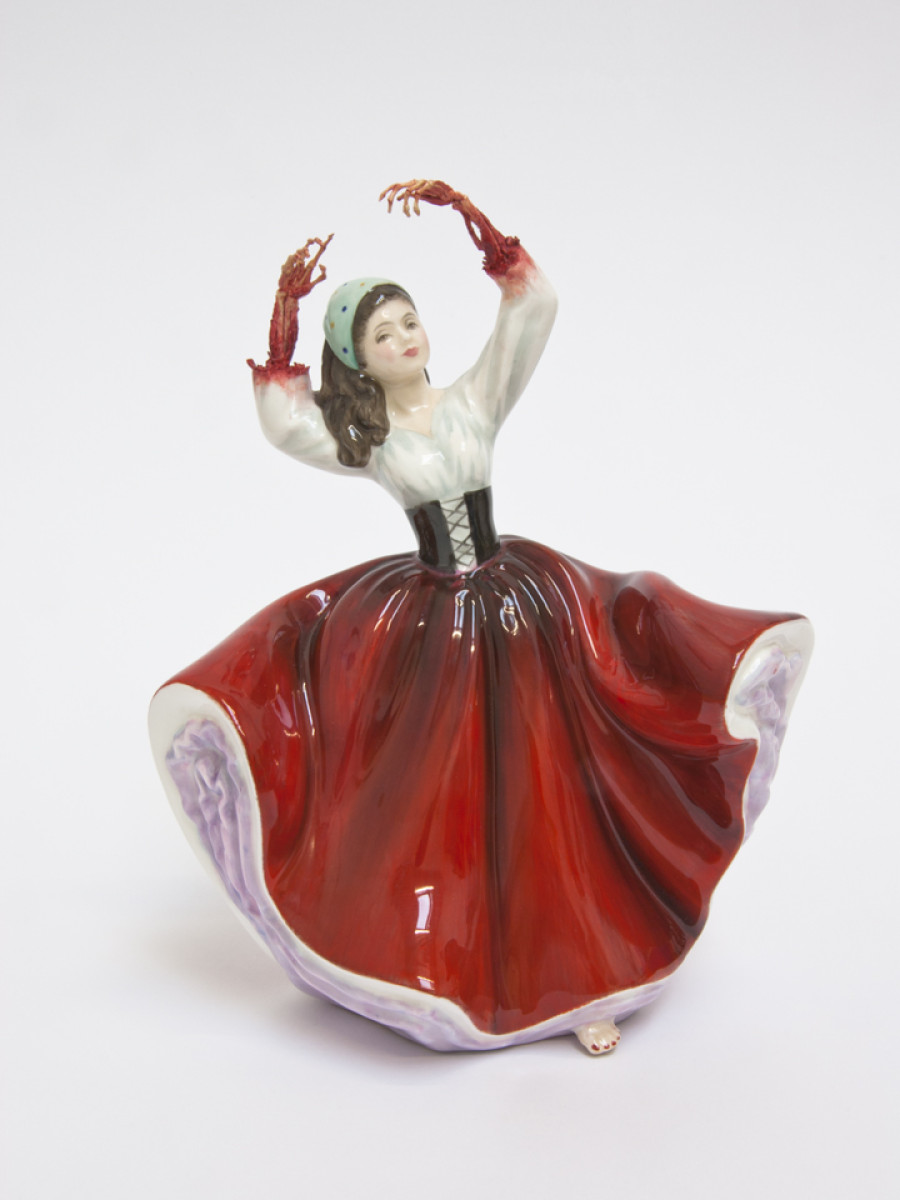 Clare
The series touches on the the taboo associations of the female interior, stifling reputations we don't usually associate with the male body. In her sculptures, Harrison exposes the female's interior stuff in all its red, gooey glory, all the while hinting at the constant pressure for female perfection. Harrison's medium of choice -- porcelain -- is no accident either.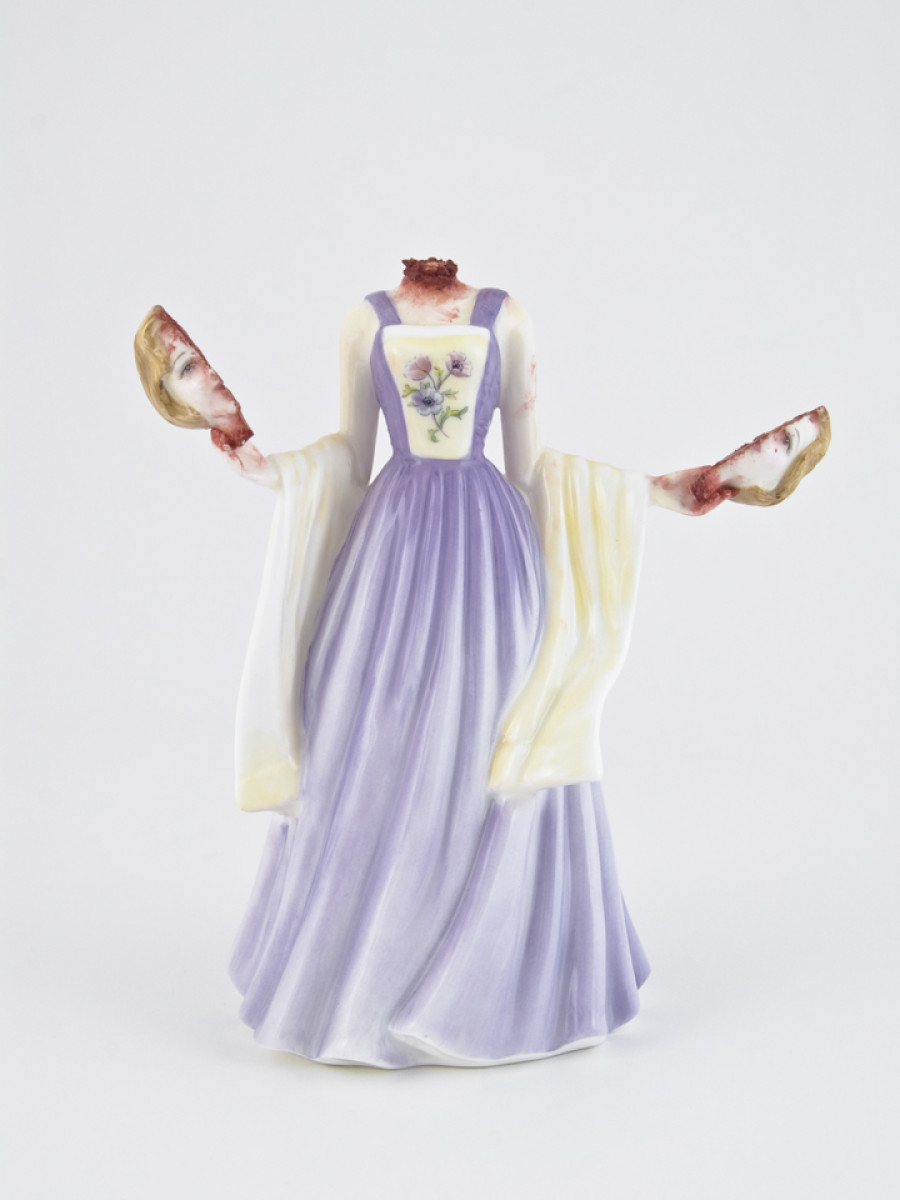 Erin
Harrison comments on her powerful category-jamming in her artist statement. "Here, what should be hard is soft, what should be brittle is flexible, what should be fragile is fleshy, what should be precious is broken," she writes. "These bodily expectations make ceramics an ideal medium with which to explore our tactile certainties of objects and the relationship between what is considered to be outside the body and what is believed to be inside."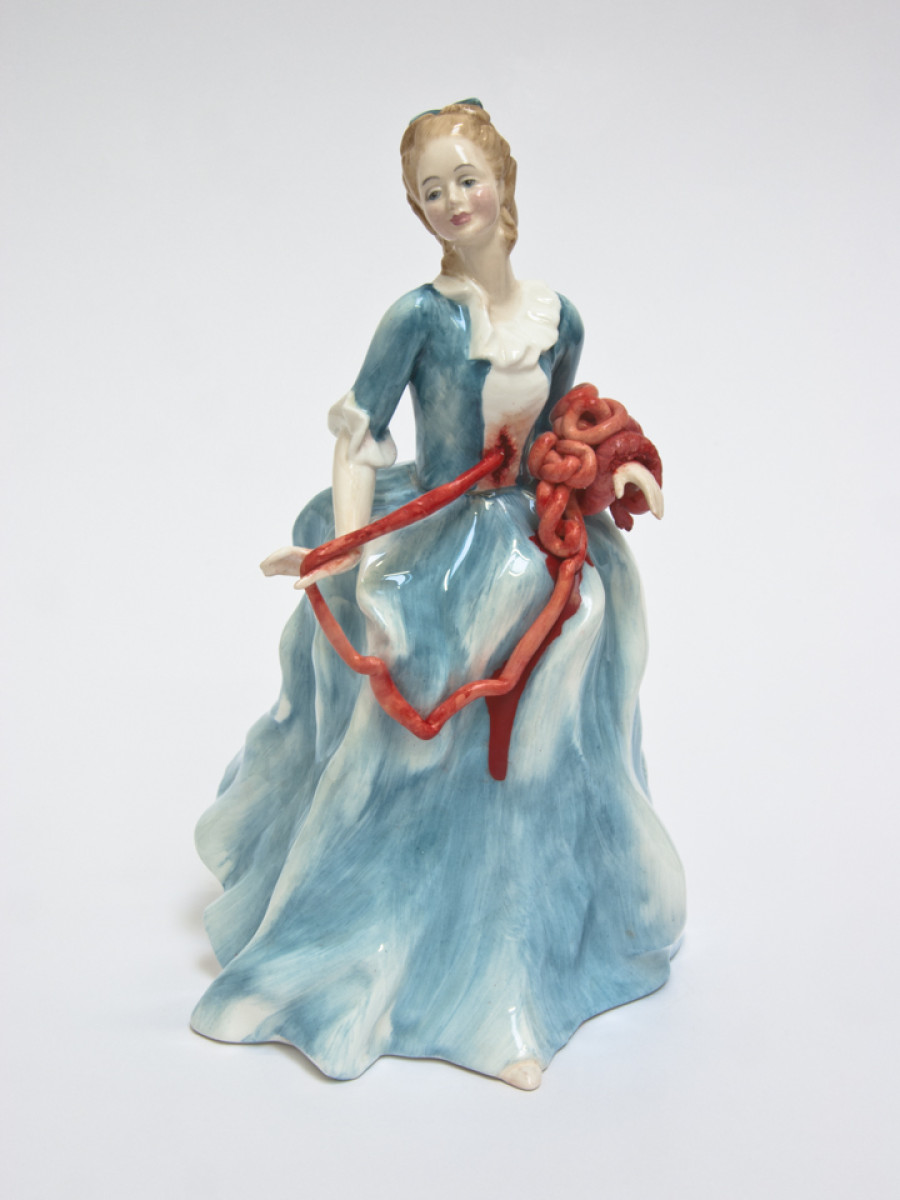 Ethel
The work pokes fun at the grotesque elements of femininity, piercing through the Victorian notion of ladylike manners and women as porcelain dolls. In the artist's words: "'Broken' figurines describe a turning inside out of middle-class Englishness; a self-destructive ornamentation where object becomes organ, private becomes public, inside becomes outside."
See the rest of Harrison's macabre figurines below and let us know your thoughts in the comments.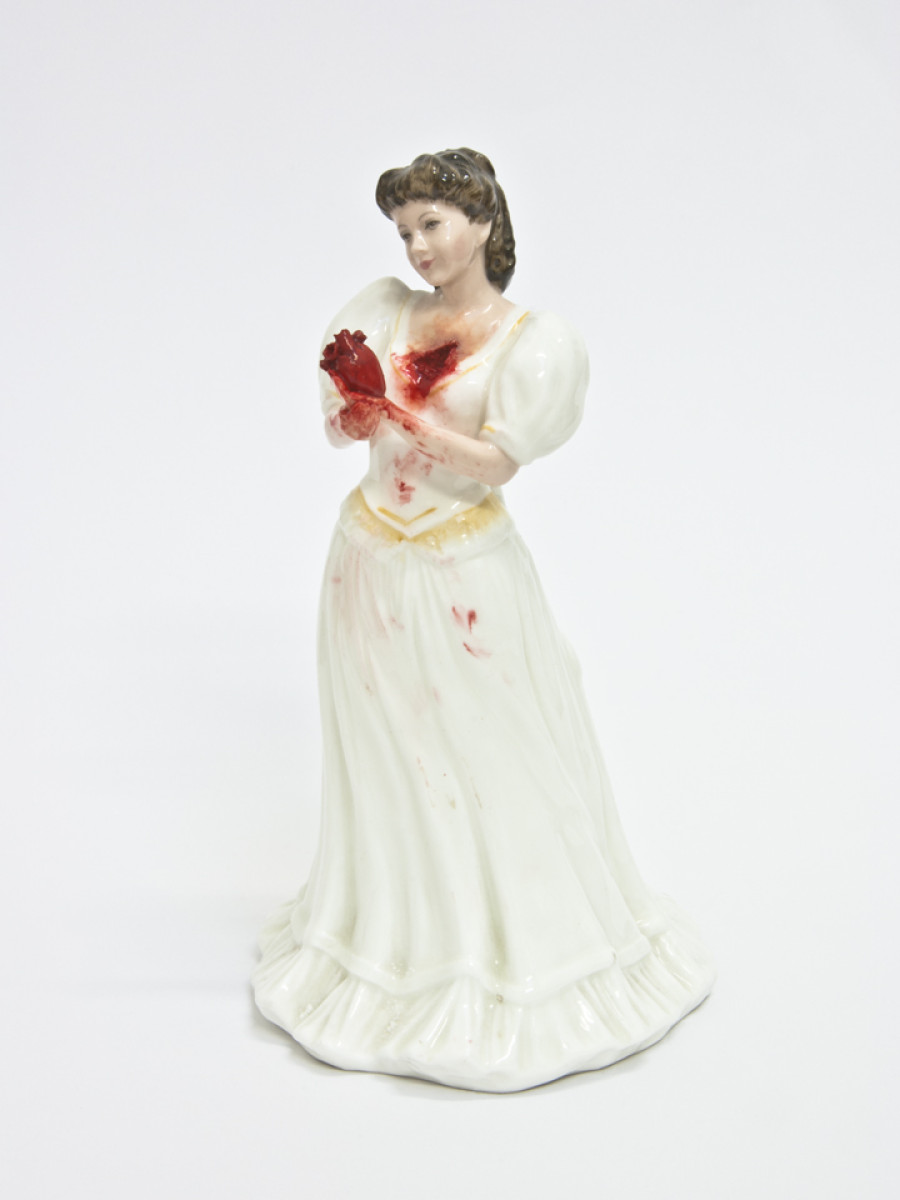 Karen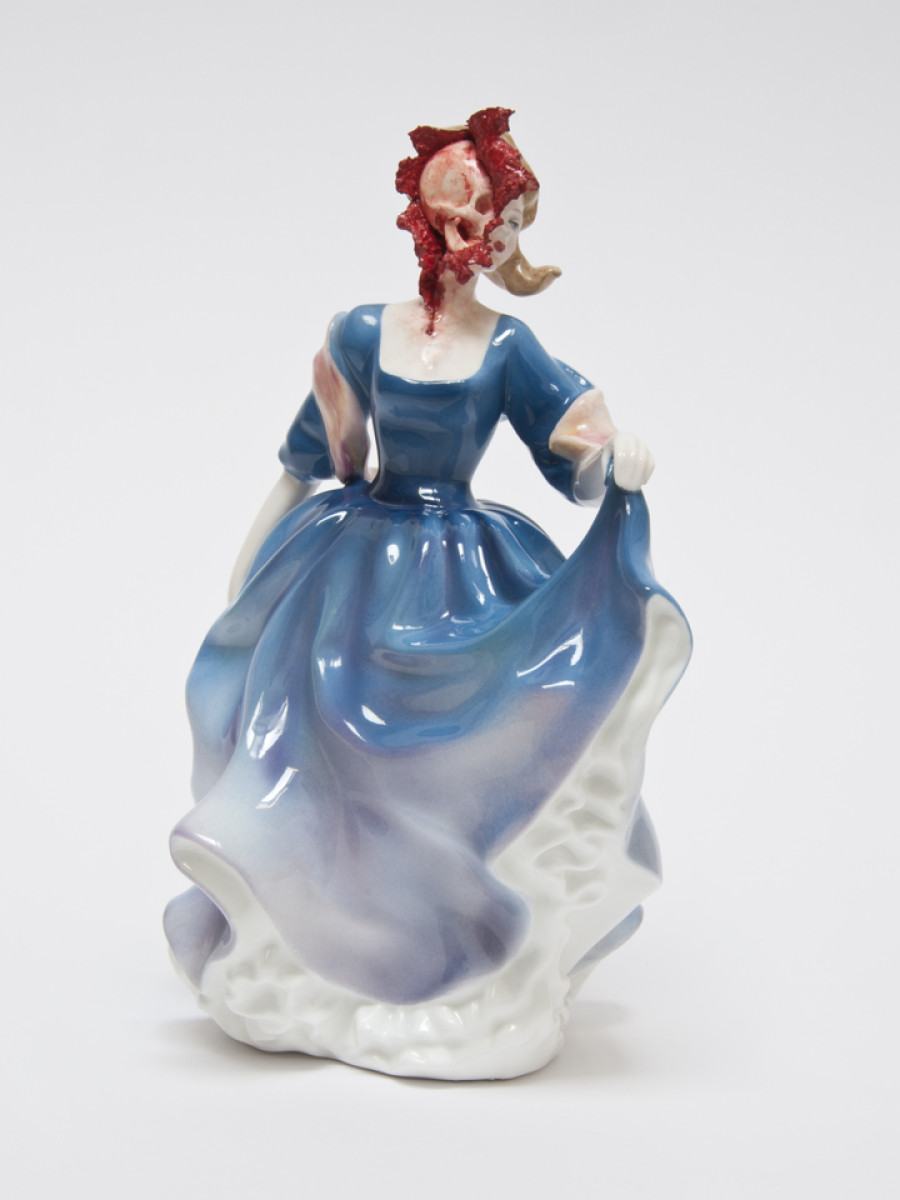 Olivia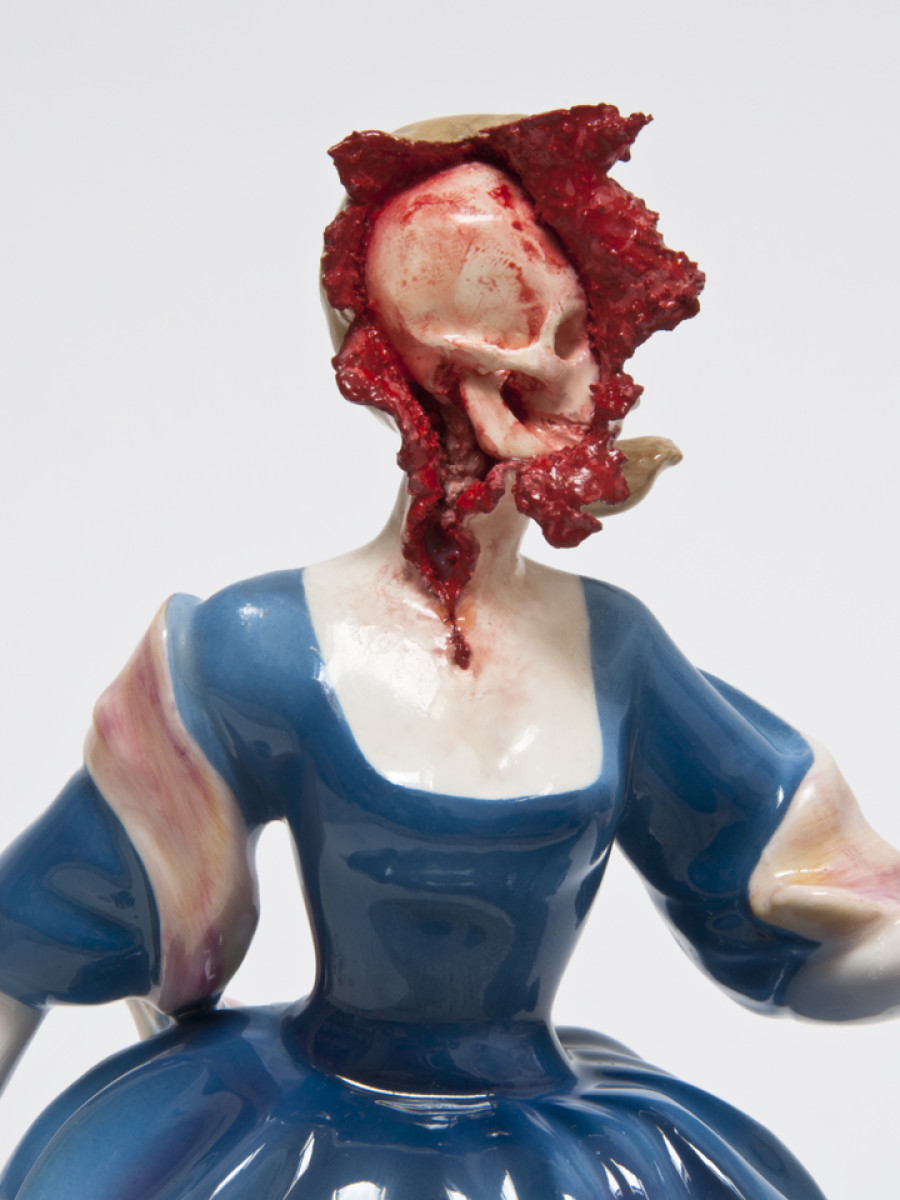 Olivia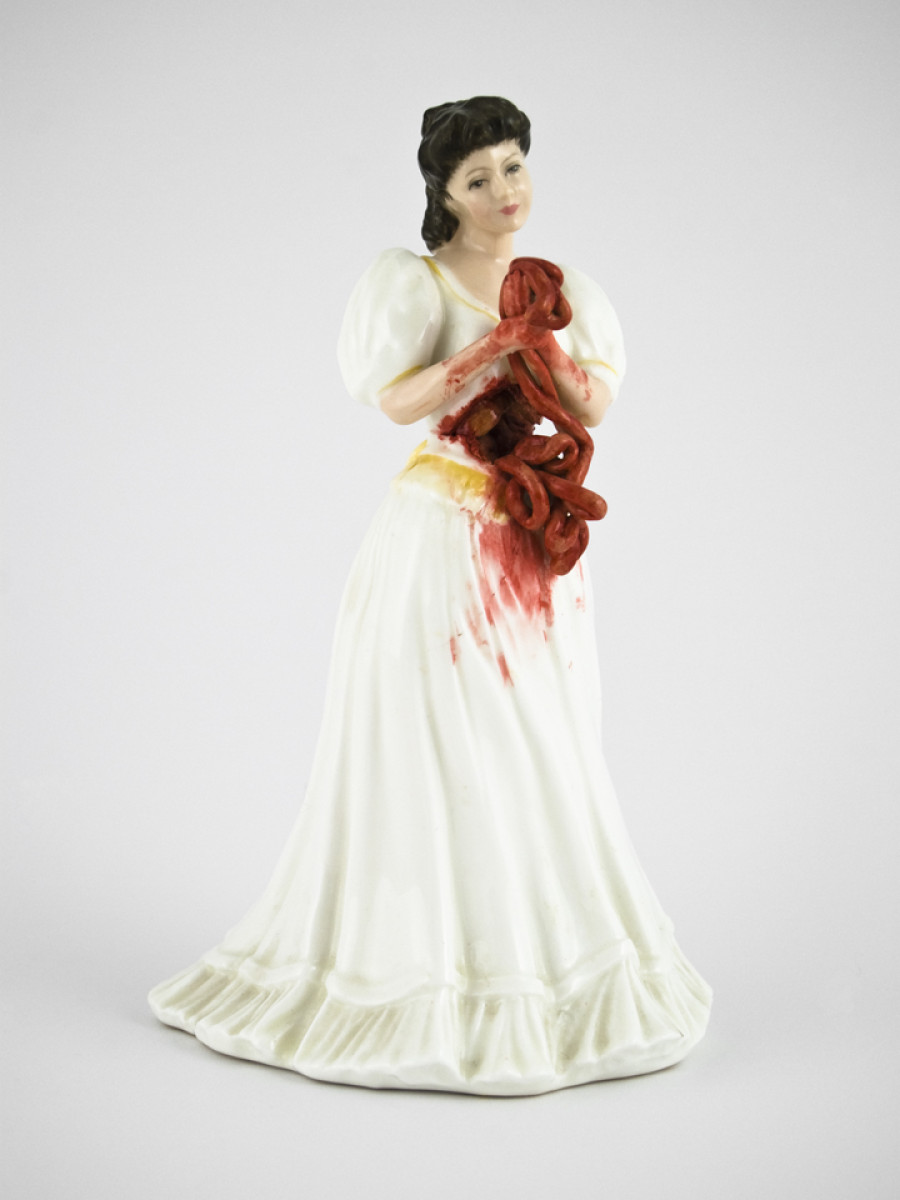 Rosamund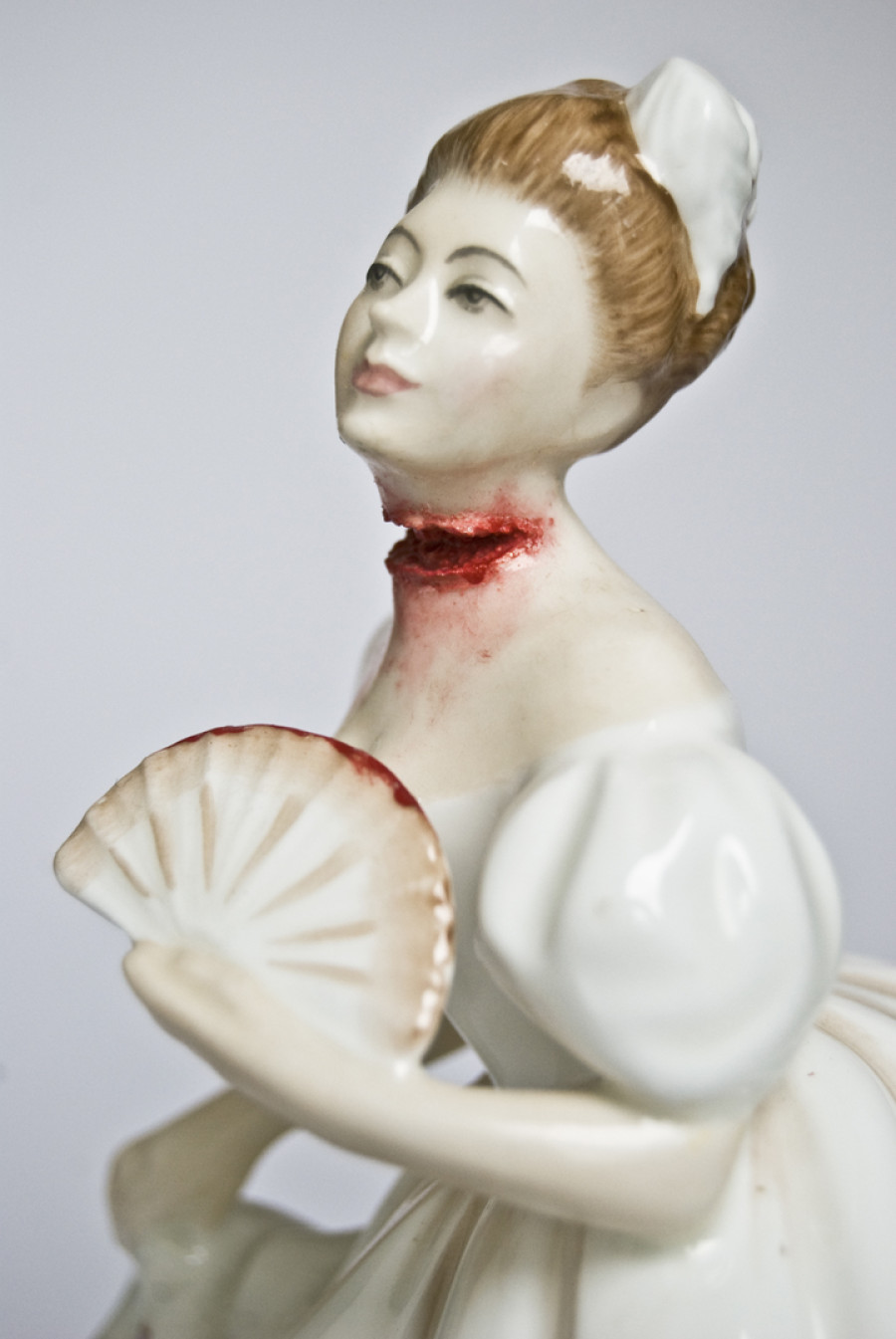 Mairi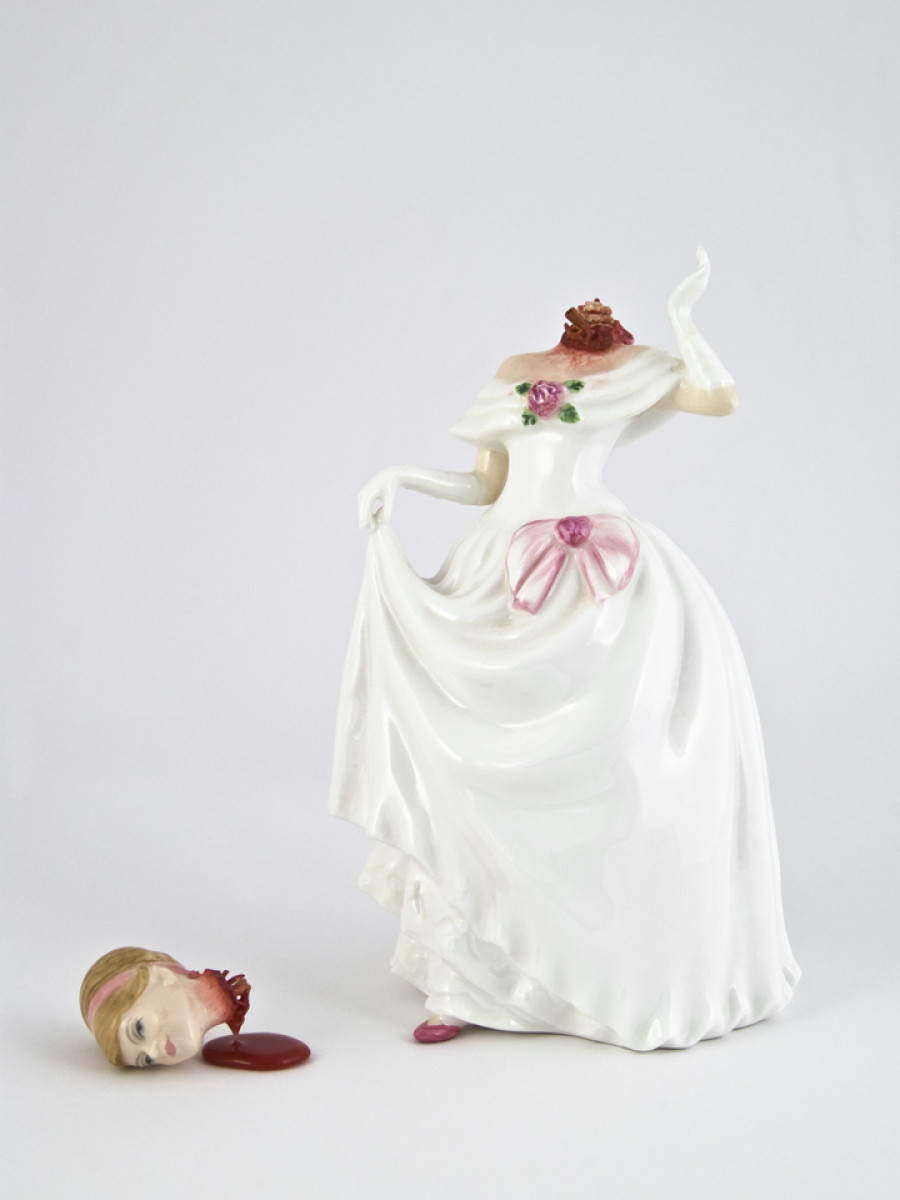 Ruby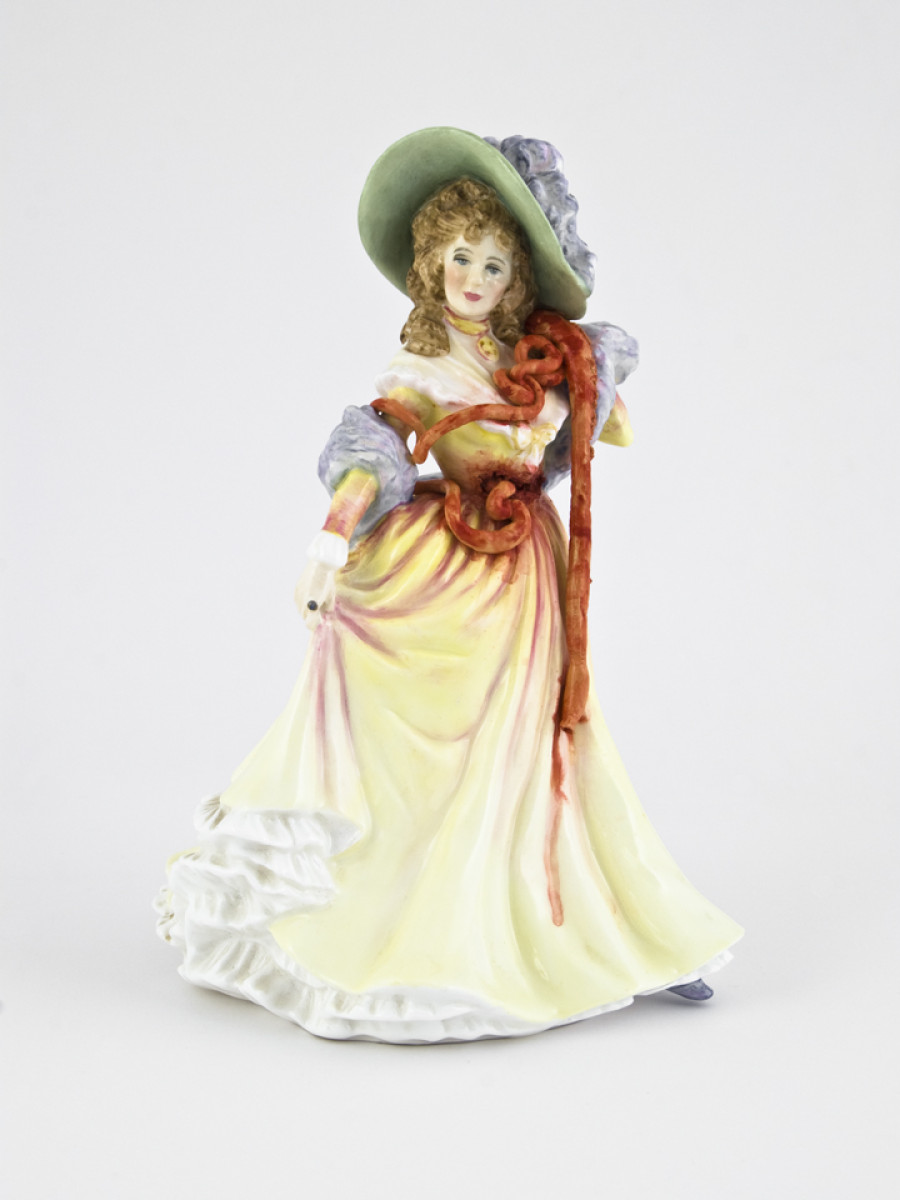 Collette
Harrison's "Broken" is now on view as part of the exhibition "Body & Soul: New International Ceramics" until March 2, 2014 at the Museum of Art and Design.
Related
Popular in the Community