What happens in Las Vegas is evidently a lot less expensive than what happens in Washington.
A 20-year-old Las Vegan, Jessica Padron, has launched an Indiegogo campaign to cover her expenses during an unpaid internship she's been offered with Senate Majority Leader Harry Reid (D-Nev.).
My name is Jessica Padron and I am currently a young leader in my community that has been involved since the age of 14 when I got my first job at the Richarson campaign office. I have now built up much experience through these 6 years of hard work and dedication to building my community. I am looking forward to continuing my growth in politics and would like to seize this opportunity to work as an up and coming female leader in a Congressional office that has reached out to me in recognition of my accomplishments thus far. I am the FIRST and ONLY member of my family to attend a university and hope to graduate with not only a degree, but great experiences such as this. I am a proud UNLV rebel and proud Nevadan who wants to have the chance to reach my potential. I was selected out of thousands of students across the country who applied for a chance to work with a Senator to be mentored and learn how to help shape policy. Having been recognized as a great Latina leader through my work, involvement in multiple political groups, and several classes to finish my degree in International Relations and Foreign Affairs is a great honor that I take seriously.
Due to arrive in D.C. within the next few weeks, Padron has already gotten her first taste of life in the legislative branch. After the Sun article, Padron told HuffPost, she was contacted by Reid's office and told not to use her new boss' name in any more fundraising efforts.
"I know this is not indecent, I just don't want to use the honorable senator's name if I am fundraising," Padron explained. "It's just, like, the law."
As of Monday afternoon, with 13 days left to go in the Indiegogo campaign, she had raised $2,875. Padron says on her fundraising page that if she doesn't pull in the full $6,500, "I will be forced to relinquish this opportunity and miss out on this once in a lifetime chance to take advantage of this crucial career move."
She told HuffPost that she's rethinking, after finding a safe and affordable place to live in the D.C. suburbs. "If I reach at least $4,000, I can take out a loan to cover the rest," she said.
And will Padron use her new position to advocate for the end of unpaid Senate internships? "There's nothing I can do about it," she said. "I'm sure in the future there might be changes, because these are trying times, especially financially."
Update, Aug. 15, 10:33 p.m.: Thus far, Indiegogo shows this campaign having brought in $5185, from 100 funders. Looks like Ms. Padron is going to Washington.
Update, Aug. 16, 9 a.m.: We're up to $5215 now, with 10 days left to go in the campaign.
Update, Aug. 25, 10 a.m.: With 65 hours left to go, Padron's campaign has brought in $6000 on the nose.
We've reached out to Reid's office for comment, and will update this article with any new information.
Before You Go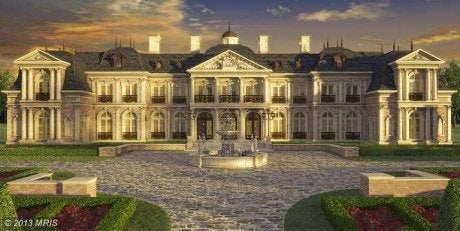 $20 Million And Up In The Greater D.C. Area
Popular in the Community