On last night's "American Idol" finale, Idol finalist Jessica Sanchez performed a duet with singer Jennifer Holiday that was so good, it may very well be the best performance in 'Idol' history.
Singing the popular song, "And I Am Telling You I'm Not Going," (which Holiday made famous when she debuted as Effie White in the 1981 Broadway musical "Dreamgirls"), 16-year-old Sanchez and 51-year-old Holiday had a full-on diva-off to the song, hitting all of the right notes and proving that when it comes to soul singers, age is nothing but a number. (Watch the soulful performance in the video above). But a few minutes after the epic duet, it was time to announce the winner of "American Idol" season 11. After 132 million votes were counted, Ryan Seacrest announced that this year's "American Idol" is... Phillip Phillips, leaving Sanchez, the half-Mexican, half-Filipino contestant, as the season 11 runner-up.
But we want to know what you think: Was Sanchez robbed? Or did Phillip Phillips deserve to be named this year's "American Idol?" Dish in the comments!
JESSICA SANCHEZ ON STAGE: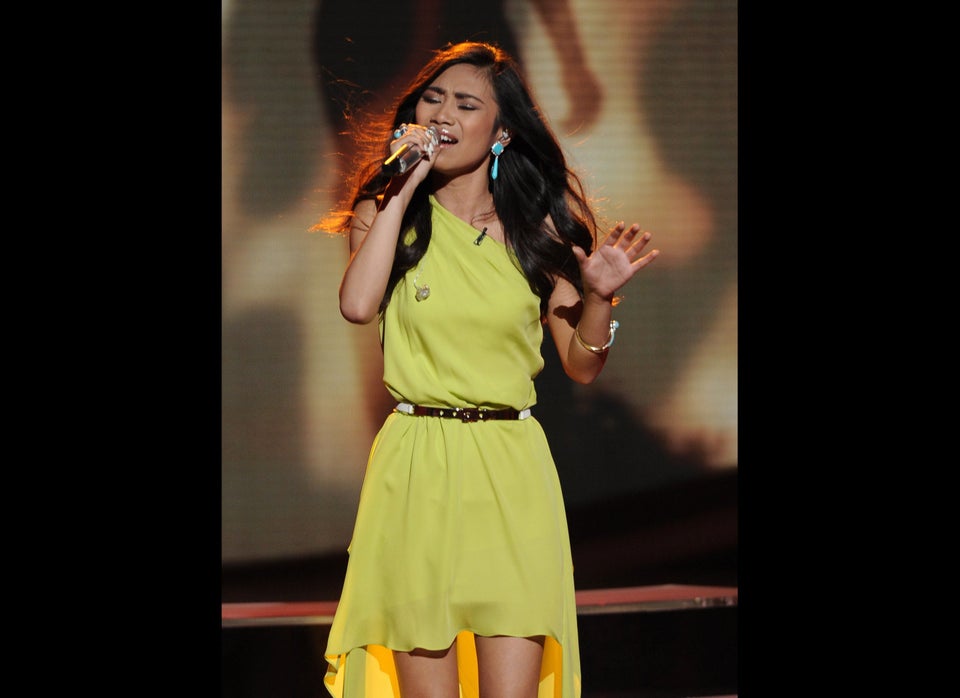 Jessica Sanchez
Popular in the Community