Now, four months after giving birth, the 31-year-old singer and Weight Watchers spokeswoman is working hard to shed the baby weight, but she's not having the easiest time.
"I let myself indulge in everything I wanted because it was the first time I was ever pregnant, and I wanted to enjoy it," Simpson told USA Today. "I wanted to be happy and eat what I wanted."
And that's not an understatement. "I had a buttered Pop Tart this morning," Simpson told "Extra" in January. "I'm eating a lot of stuff that I ate in my childhood. Kraft Mac n' Cheese, Pop Tarts, Cap'n Crunch. Everything's filled with sugar."
When Simpson gave birth on May 1, she instantly lost 9 pounds, 13 ounces, of the 40 pounds she said she gained while pregnant (though others have estimated she gained about 50 to 60 pounds), but that leaves about 30 pounds left to go.
"Just so everyone knows...Weight Watchers hasn't put ANY pressure on me! I'm trying to be as healthy as I can be for myself and I feel great!" she wrote on Twitter.
Next week, Simpson's first commercial for Weight Watchers hits the airwaves, and not surprisingly she has only glowing things to say about the company. The singer has said they haven't given her a goal or percentage she has to lose -- but it's worth noting that the company considers 117 – 146 pounds to be a healthy range for a 5-foot, 4 inch woman.
"They want me to be healthy. I've lost weight every single week" Simpson told the paper, though she wouldn't reveal exactly how much weight she's lost so far.
Simpson had nine months to indulge and now she's eating less and exercising more. The singer told the paper she's doing 60 minutes of cardio a day, but her breasts have posed a bit of a problem.
"My boobs are way too big to run at this point. I'm just walking," she explained.
Even if Simpson says she isn't feeling pressured to drop the weight, the pressure still exists for moms in Hollywood and the real world.
Simpson clearly does not want to be one of those women, and told the paper that losing the baby weight is challenging, but important.
"I feel like everybody can do what I am doing. I'm not a supermodel. My body is not bouncing back like a supermodel. I'm just your everyday woman who is trying to feel good and be healthy for her daughter, her fiancé and herself," she explained.
More magazine editor-in-chief Lesley Jane Seymour recently told "Good Morning America" that women need to remember celebrity moms might drop weight quickly, but they have resources that most people don't.
"[Celebrities] have $40,000 exercising gurus. You're not being paid for that. That is not your job. They have to get in shape in two weeks because they've got to go on the set. That is not the normal human being," she explained.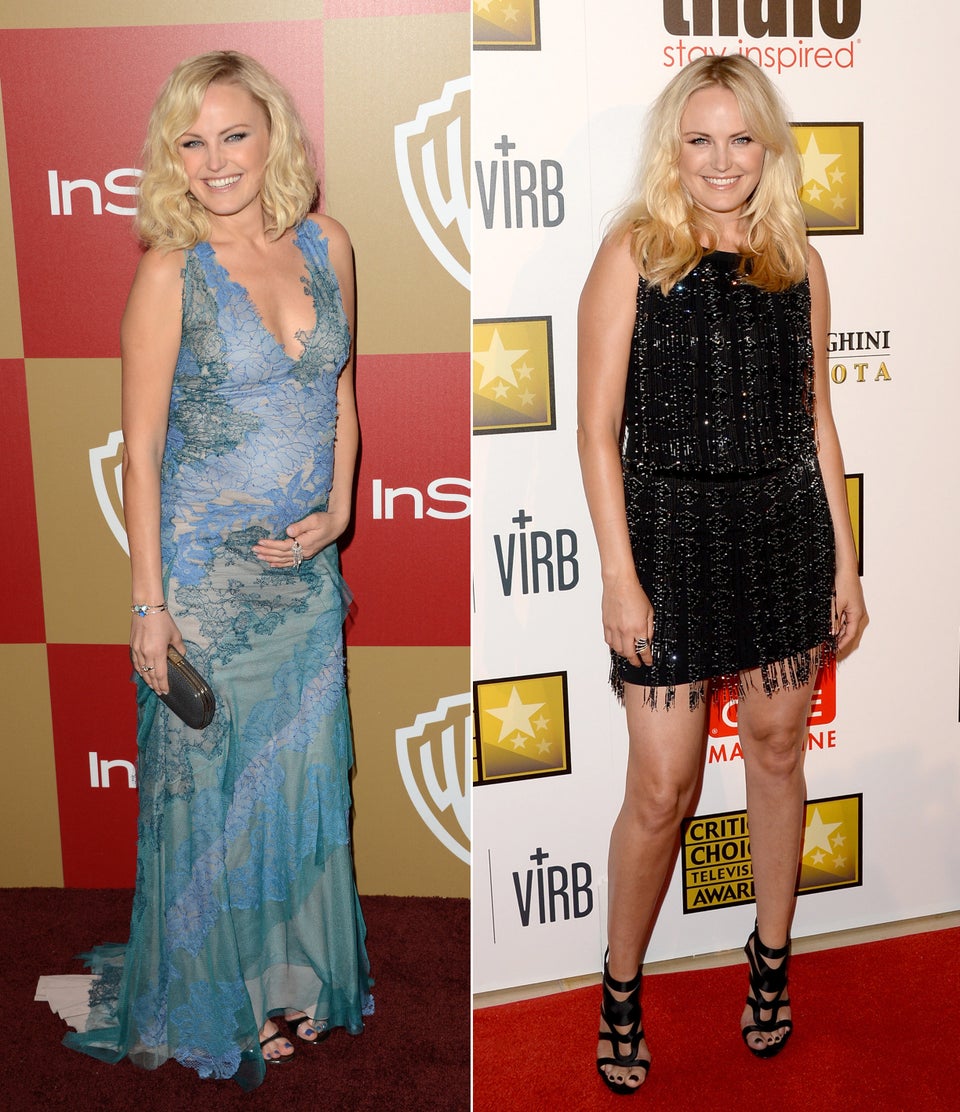 Before/After Pregnant Stars
Popular in the Community