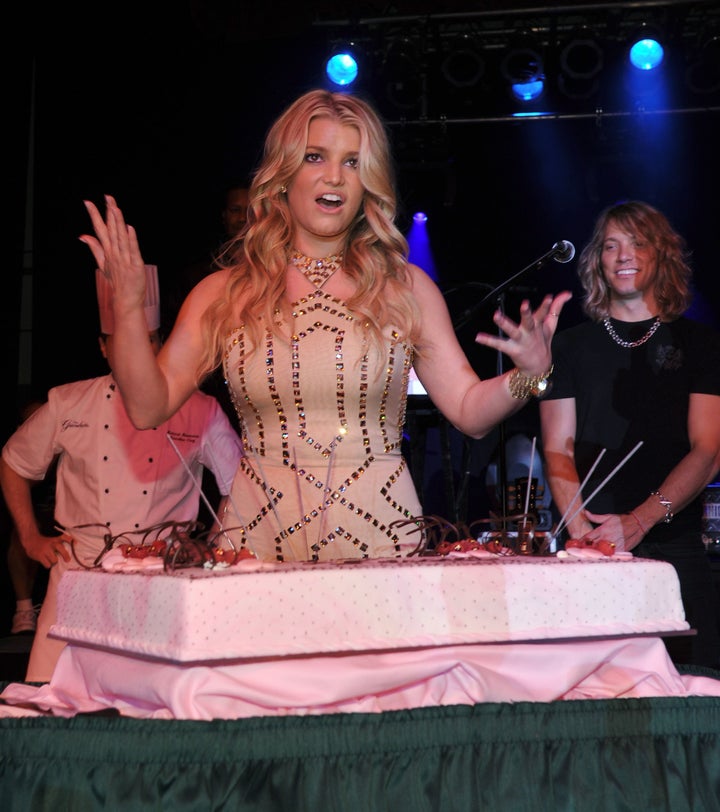 Jessica Simpson, who recently 'shocked her system' with an extreme diet, has one body part she'd like to fatten up: her rear end. She talked with UK's Closer magazine (via Contact Music) about her body hangups, weight gain and body image.
On how she would change her body:
"I have a white girl booty. I don't have a big butt. I'd rather have a happy medium and take some off my chest and put it towards my butt so I could balance out a bit."
On all the press about her weight:
"People talked about my weight for an entire year. Being famous for gaining 10lbs is ridiculous! I didn't feel as fat as everybody was making me out to be. Even the president felt he had to make a comment - although I think he was caught off guard as the picture was thrown in front of his face!"
On how her new boyfriend Eric Johnson has helped her love her body:
"I'm more confident than I've ever been in my life. I'm much more at peace with myself and whatever life brings my way."
Popular in the Community