Jessica Simpson covers the September issue of Lucky, and inside she talks about "coming to terms" with her body:
Jessica Simpson has undergone a noteworthy personal style evolution, inspired, she says, by coming to terms with some serious body issues over the course of the last year. She stopped fighting her hourglass silhouette, for instance, after realizing that "we all obsess over looking like the perfect Barbie type, and that's not always what's beautiful. It's about making peace with yourself."
Read a longer preview and see Jessica's Lucky shoot here.
PHOTO: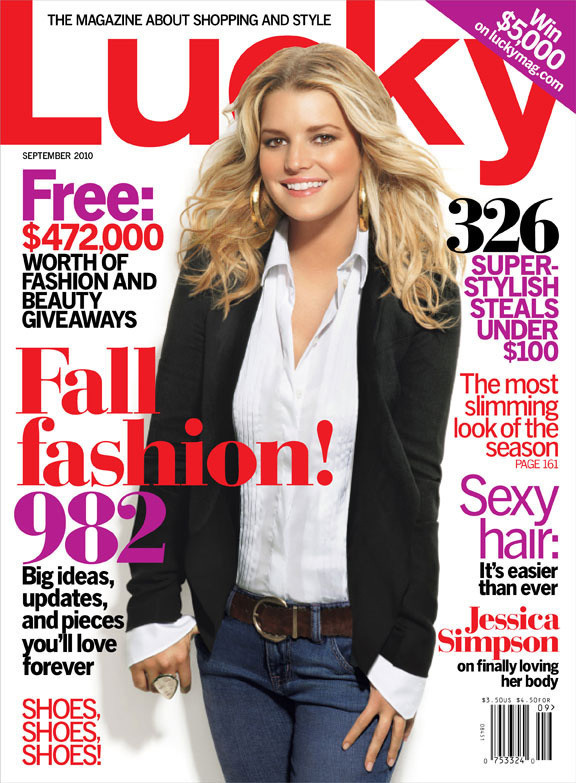 Popular in the Community