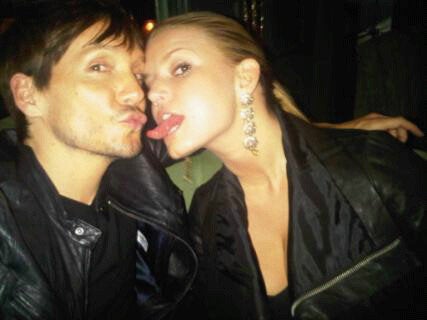 Jessica Simpson has had some tough luck in love, but that isn't stopping her from giving advice.
"It's important for women not to find their confidence in a man. I think you really have to know who you are before you can truly fall in love and give your all, and I don't think a man can define you. You have to own that," she told Fox News. "So if you're ever with anyone who says you should change something about yourself then they should never fall in love with you in the first place."
Jessica also shared her hopes for a family.
"By ten years I would love to be a mom, I would love just to be in love and be a mom," she said. "It sounds simple but it's a lot harder [ than you think.] I'm pretty picky."
Even though she doesn't have a boyfriend, Jessica's Easter weekend is off to an amazing start.
"Did anyone watch "The Real Face of Jesus?" on the history channel? I have it on tivo and pressing play now. Fascinating!!" she tweeted Thursday night. "WOW WOW WOW I HAVE CHILLS FROM MY TOES TO MY SCALP!!! WHAT AN AMAZING WAY TO START OFF EASTER WEEKEND!!!!"
She also tweeted "I love my BF ;)" along with the above picture of her and her hairdresser Ken Paves.
Popular in the Community