 With the purchase of Sharon and Ozzy Osbourne's house, add singer-actress Jessica Simpson to the list of celebrities who call Hidden Hills, Calif. home. What's the attraction to this off-the-beaten-tour-bus 'hood? With her second child due in a few months, maybe Simpson wanted a nice bucolic neighborhood with gates where the little ones can ride bikes.
Hidden Hills is a freeway-adjacent community in the north end of the San Fernando Valley. Yet it has historically drawn celebrities -- perhaps because not even the most die-hard paparazzo wants to deal with the traffic and smog to get there. Grammy-winning musician John Mayer used to live there, as did Charlie Sheen's ex -- reality TV star Denise Richards, who used her home to film her own TV show. And let's not forget the fun-loving Kardashians, who set up shop in Hidden Hills years before they became known for anything other than being Bruce Jenner's family. Sinbad, Howie Mandel, Matt LeBlanc -- all former residents.
Simpson bought the property for $11.5 million. The Osbournes paid $12.4 million for the estate in 2007. The 11,000-square-foot home was featured in Architectural Digest, showing what an un-Osbourne-like house the Osbournes lived in. The Cape Cod style home was built in 2001 and has 2.5 acres of grounds that include a swimming pool, barbecue island and spa.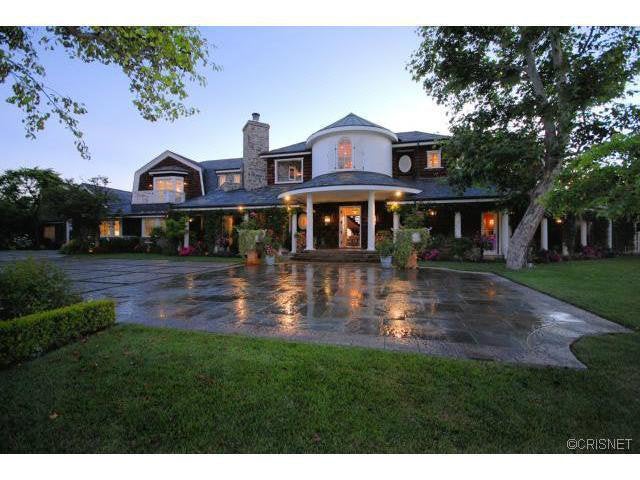 Jessica Simpson Buys Osbourne Home
Related
Popular in the Community