Our feet swell up just looking at her, but Jessica Simpson has not abandoned her heels deep into her pregnancy.
But on the "Tonight Show" on Monday night, Jessica admitted to Jay Leno that maintaining her devotion to fancy footwear hasn't been easy.
"We're waddling at this point," she laughed when making her way onto the stage. Leno quipped about how big she's gotten, practically expecting her to have the baby during commercial break. Jessica agreed -- this being pregnant thing is tough! "And I'm wearing six-inch heels today, and it's a lot of weight to carry on six inches," she laughed.
Check out the ever-growing Jessica chat with Leno about "slutty brownies," her nude Elle cover, "Fashion Star" and getting swamp ass in her Spanx. Seriously.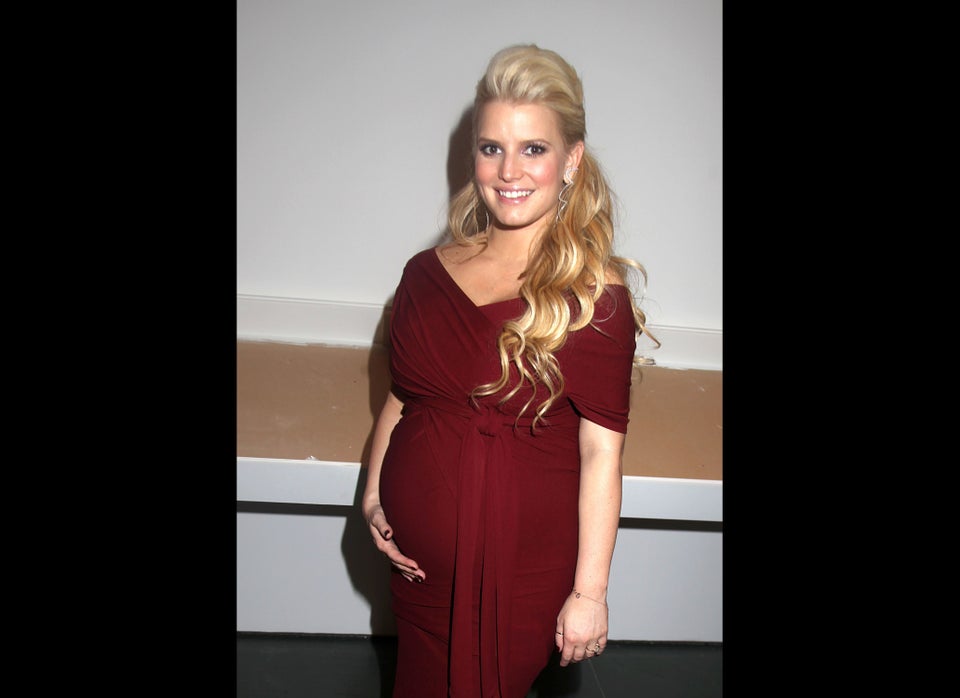 Jessica Simpson's Maternity Style