While walking around in New York City on Tuesday, the singer stepped out in a short red leather (or possibly faux leather) skirt and a red and blue blouse with frilly three-quarter-length sleeves. She paired her look with Jennifer Fisher earrings, matching blue suede stilettos, red cat eye sunglasses with roses on them, and a clutch in the shape of a mouth.
Of course she managed to look cool in an outfit that would make most of us sweat just looking at it: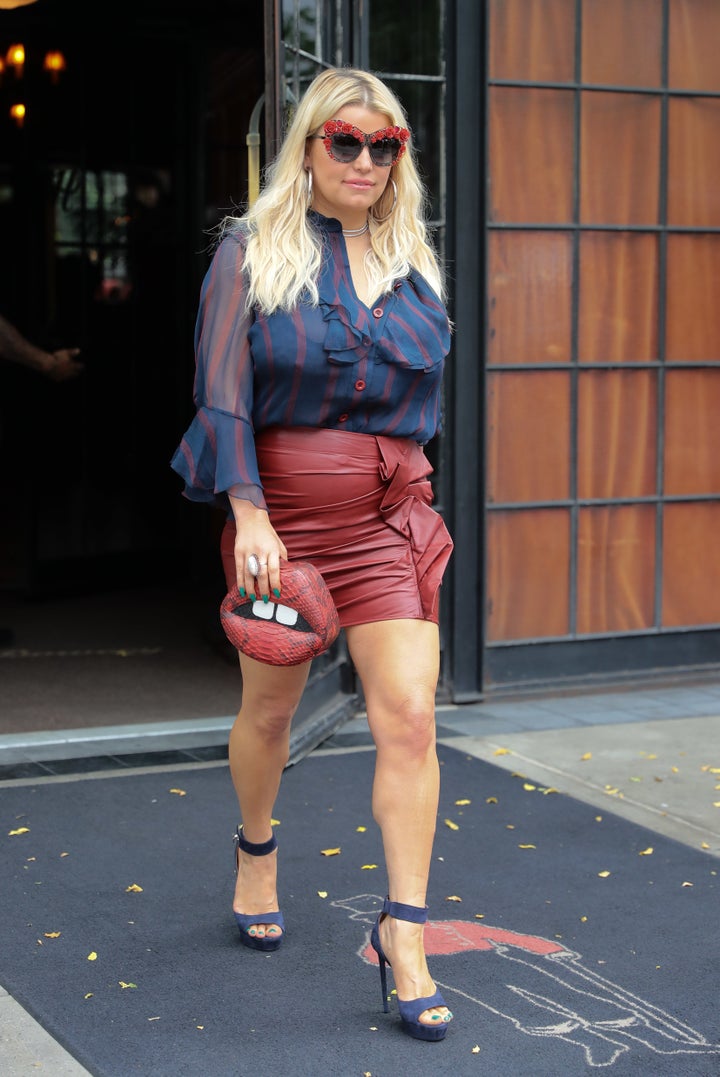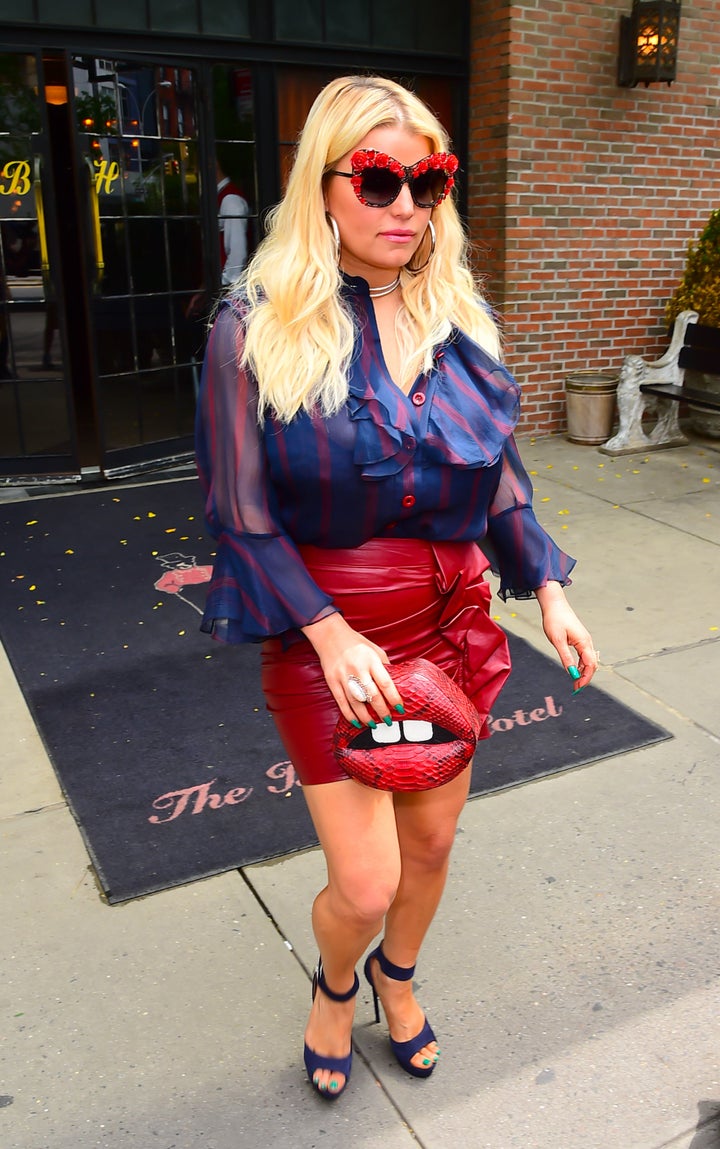 Though Simpson always looks put together for public appearances, she shared a very real (and all-too-relatable) Instagram last week about one of the worst parts of personal upkeep: shaving your legs and missing a spot.
"It's been a very exciting time to rediscover music and I definitely have so much inspiration," she said. "I've been in the music business for so long, and it's interesting to see what I come up with as a mom and the perspective I have after all the records I have made and all the life situations I've been through. There's a lot to talk about. There's a lot to sing about. There's a lot I feel like people will relate to."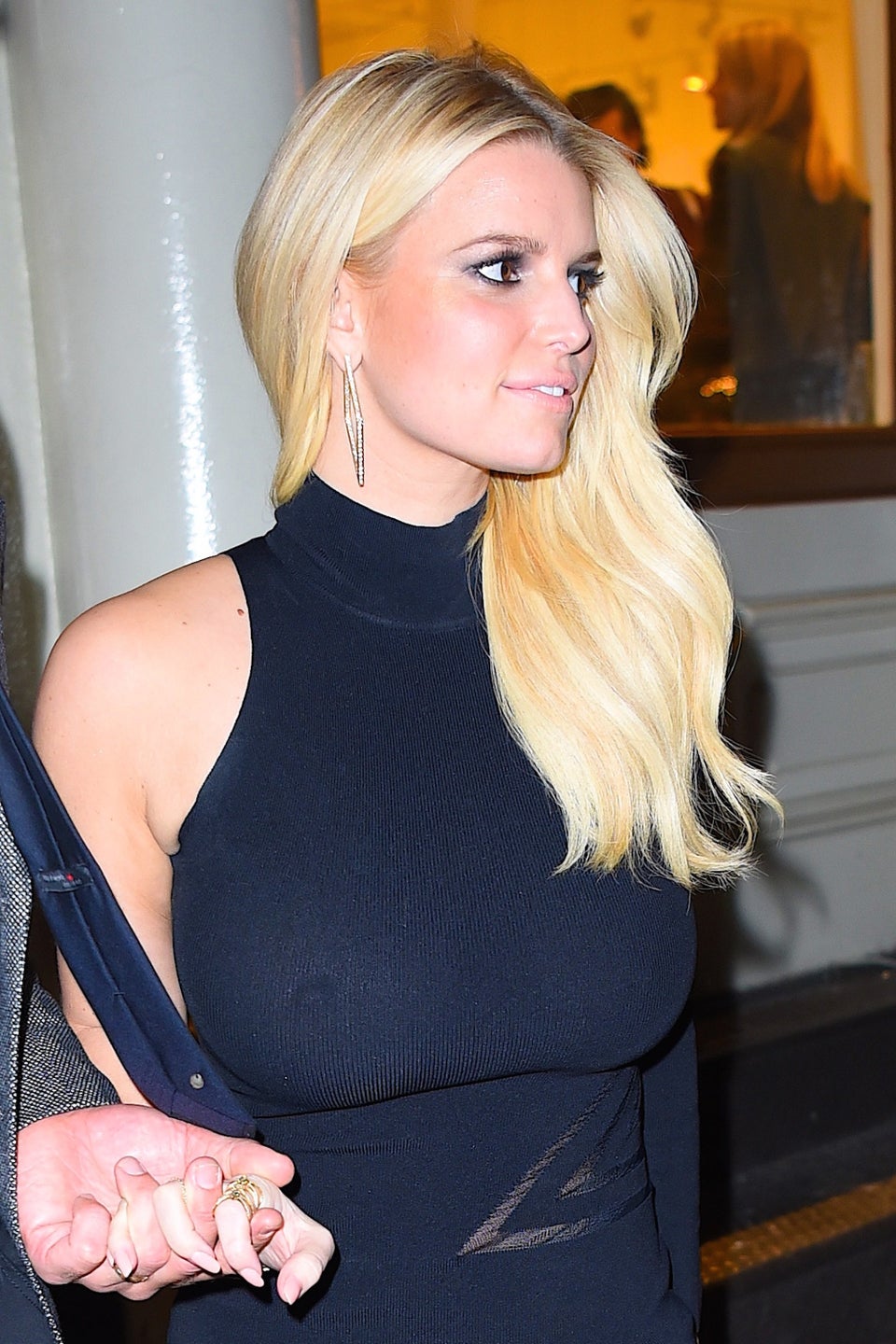 Jessica Simpson 100 sexiest photos